Ann Lesley Smith is the future bride of media mogul Rupert Murdoch. How old is Murdoch's fiancee, and who is she?
Earlier today, on March 20th, the 92-year-old industrialist and media magnate made the announcement official. Murdoch is getting married for the fifth time today.
Many people are curious about the chairman of Fox Corporation's fiancée Ann Lesley Smith after hearing the thrilling personal news about his life.
So, Who is Ann Lesley Smith? Finding out her age and professional background would be a good first step.
Who is Ann Lesley Smith?
Ann Lesley Smith, 66, the widow of American country musician and media executive Chester Smith, is reportedly Rupert Murdoch's fiancée.
True Scoop News dug deeper and uncovered additional information regarding Ann Lesley Smith. Ann Lesley, 66, is a former police chaplain and the wife of country music singer Chester Smith, who died of a heart attack at the age of 78 in 2008, according to media reports in Australia.
She, like Rupert, has been through her share of emotional anguish in a relationship: her first marriage was described as "abusive," and when it ended, she was on the verge of death. She was previously married to attorney John B. Huntington, whose family was among the first to build a railroad in California.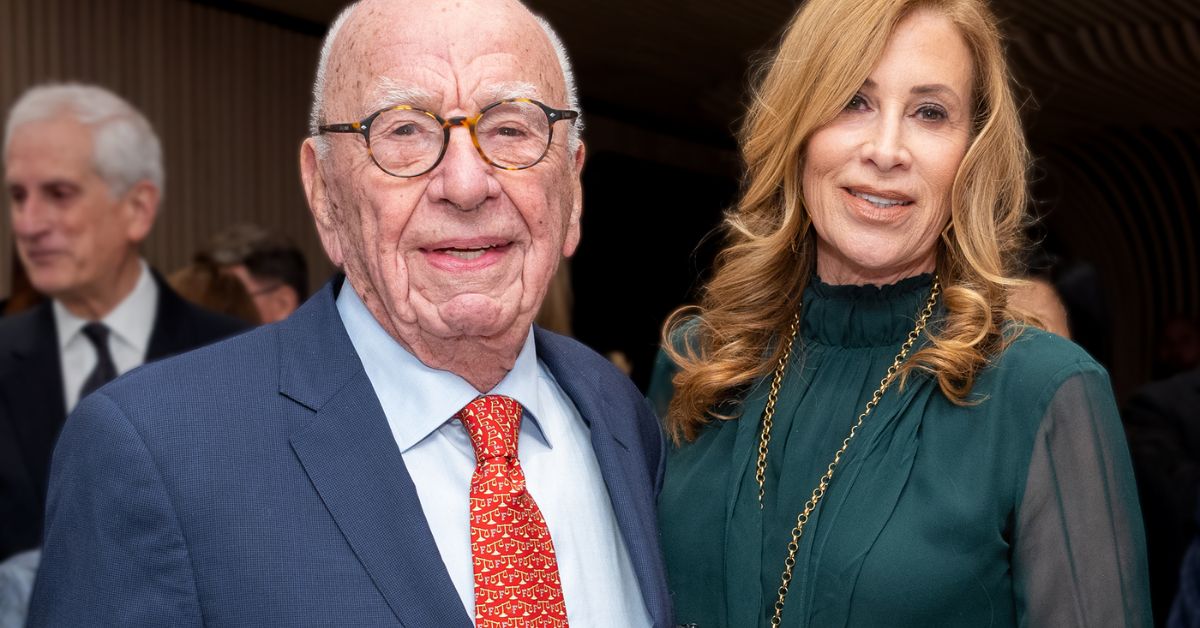 According to Ann Lesley, John's 66-year-old bride, their marriage was rocky because he became a "different person" when he drank. She made this claim to The Christian Broadcasting Network. Ann Lesley graduated from Idaho State University and opened her dental hygiene practice in the 1970s while keeping her personal life private.
As a socialite wife, she claimed to be spending "easily" $65,000 per month on clothes when she met her first husband, John. Her lawyer husband was a member of one of California's original railroad families. They tied the knot in 1985 when Ann Lesley was 28 and John was 47.
We've informed you of the latest big news about Rupert Murdoch's divorce and how much money he has. Check out the links below to read about the hottest topics:
Ann Lesley's Second Marriage
Chester's obituary in 2008 called Ann his "beloved wife," so it seems like they had a lovely second marriage. Their CD, Captured By Love, was released in 2005, although it's not known how long the couple had been married before he passed away.
Ann Lesley is getting ready to marry media tycoon Rupert for the third time. Murdoch was recently quoted as saying that he and his new girlfriend Ann will spend "the second half of our lives together."
The couple met last year at an event Murdoch gave at his California vineyard. The couple wants to marry this summer and then divide their time between the United States and the United Kingdom.
Ann Lesley Smith Talks About Her Engagement With Rupert Murdoch
Murdoch proposed on St. Patrick's Day (2023), which fell on a Friday, in the Big Apple. Speaking to New York Post, Smith said of their relationship: "For us both it's a gift from God. We met last September."
"I'm a widow for 14 years. Like Rupert, my husband was a businessman. Worked for local papers, developed radio and TV stations, and helped promote Univision. So I speak Rupert's language. We share the same beliefs."
"In perspective, it's not my first rodeo," she continued. "Getting near 70 means being in the last half. I waited for the right time. Friends are happy for me."
On March 20, the New York Post shared a tweet on its official Twitter account that confirmed this news. You can read the full tweet below.
Rupert Murdoch engaged to Ann Lesley Smith https://t.co/qGLE1Om9q9 pic.twitter.com/9qwIJpkche

— New York Post (@nypost) March 20, 2023
We've published some similar topics for you. You can check out the post below:
The Couple Are Planning the Wedding This Summer
Smith's wedding dress is expected to generate significant media attention given that Murdoch and Smith are planning a summer wedding.
After being hitched, the couple plans to divide their time between New York City, Montana, California, and the United Kingdom. Murdoch has had four marriages, and the six children he has with his ex-wives are all close.
You can follow us on Leedaily.com to receive the most recent breaking news and other updates.