Jane Fonda said that Jennifer Lopez didn't apologize to her when she cut her skin during their slap scene in the romantic comedy Monster-in-Law, which came out in 2005.
She talked about the memorable moment during her recent guest appearance on The Drew Barrymore Show. She said, "Well, the first thing that comes to mind is that we have a slapping scene. I slap her, she slaps me, I slap her. Well, Jennifer says that she has this huge diamond ring.
"When she slapped me one of the times, it cut open across my eye, my eyebrow," she said. "And she's never apologized," she said, shaking her head, which shocked and amused the crowd.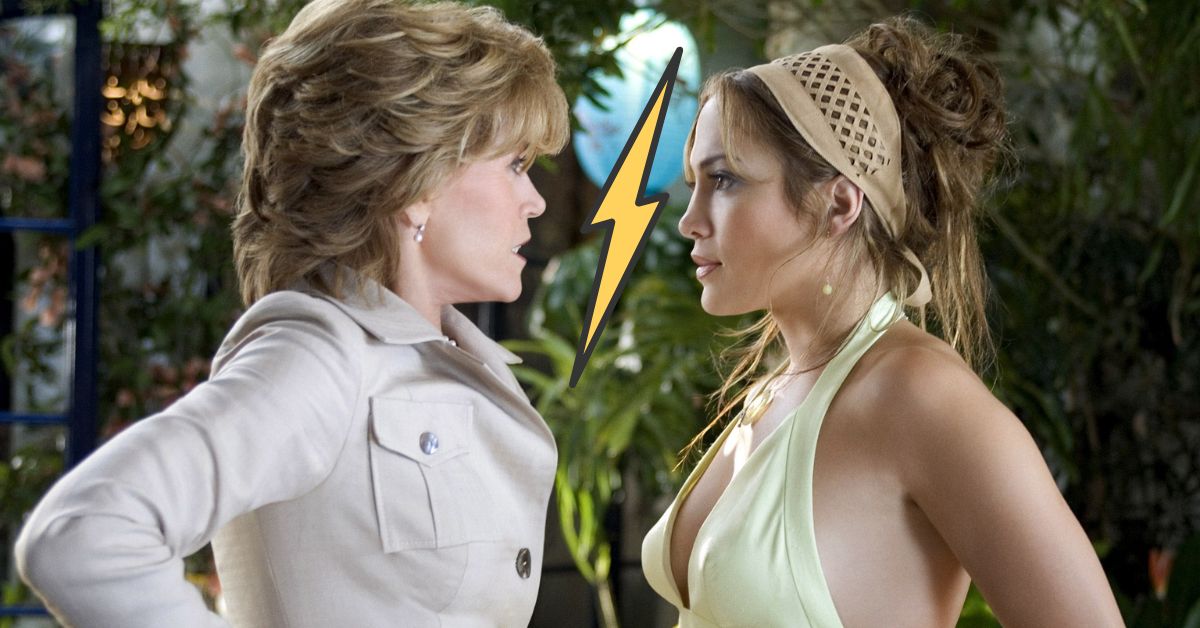 These Articles Have Been Making Headlines:
In that scene, Viola (Jane) tried to stop her son Kevin (Michael Vartan) and his bride-to-be Charlotte from getting married (Jennifer). The funny slapping scene happened at Kevin and Charlotte's wedding, when Viola wore a white dress instead of a bridesmaid dress. Their fight started with pokes and turned into a slapping match.
In the movie, Jennifer's character quickly apologized to Viola after hitting her. Viola said, "You don't hit someone and then say you're sorry, get some backbone!"
In a 2019 vlog, J.Lo talked about how she felt about their slapping scene. She said at the time, "You don't go and slap somebody and then apologize, get some backbone!"
The singer of "On the Floor" remembered how the older actress told her to just do her thing at the time. "She was like, 'Just hit me. Don't worry about it, it's going to be fine!'"
"The scene took on a life of its own in a way we never imagined, I didn't even think we were supposed to slap each other," she said. The singer also talked about Jane's scar around her eyebrow, which she said "mortified" her.