One of the most recognizable faces in Mexican television history, Xavier Lopez Chabelo, died at the age of 88. This past Saturday, March 25, he passed away unexpectedly after years of avoiding the spotlight to focus on his family.
Xavier López Rodrguez, better known by his nickname "Chabelo," entered this world on February 17, 1935, in Chicago. He was well-known as an actor, comedian, TV host, producer, and children's music artist of Mexican descent. The actor spent more than seventy years in the Mexican television industry.
During his career, he appeared in over 30 films, released over 30 albums, and contributed to numerous TV series. En Familia con Chabelo, Chabelo's popular Sunday morning show ran for nearly 48 years. On November 26, 1967, it debuted, and on December 20, 2015, it aired its final episode.
As stated by CNN: "His character, "Chabelo," became one of the most beloved actors and a reference for many generations in Mexico and Latin America."
Everyone who knew him is devastated by the news of his death, and his loved ones are grieving the loss of their dear Xavier. Read on for a detailed account of Xavier López's life and death, including information gleaned from the Chabelo obituary.
Here are some articles you might read if you're interested in learning about different types of human illness and death:
What Was Chabelo Cause of Death?
According to reports, Chabelo died on March 25, 2023.  His death was attributed to "abdominal complications," and his family broke the news on Twitter.
Esta es una mañana muy triste, Xavier Lopez Chabelo , padre, hermano y esposo nos ha dejado de manera súbita, causa de complicaciones abdominales.

— Xavier Lopez Chabelo (@chabelooficial) March 25, 2023
The tweet — which was written in Spanish and translated into English by KION — said: "This is a very sad morning, Xavier Lopez Chabelo, father, brother, and husband, has left us suddenly due to abdominal complications."
"This is a very sad morning, Xavier Lopez Chabelo, father, brother, and husband, has left us suddenly due to abdominal complications," the message reads. https://t.co/Rwm5kQLb2k

— KION News Channel 46 (@KION546) March 25, 2023
His family continued: "With a broken soul and knowing that many people have loved him for many years and that they will feel his loss, we ask you to pray for his rest and allow us to mourn peacefully the grief that overwhelms our entire family."
According to NPR, Chabelo's agent, Jessica Nevilley, said funeral arrangements will be announced at a later time.
Chabelo: The Face of Mexican Television
His children's show "El Club de Chabelo," which aired on Mexico TV for more than 48 years, catapulted him to fame after he entered the television industry in the 1960s.
Children's participation in educational games and activities helped make this show a cultural touchstone in Mexico. Throughout the show's run, Chabelo has become a cultural figure in Mexico and a fixture of children's television.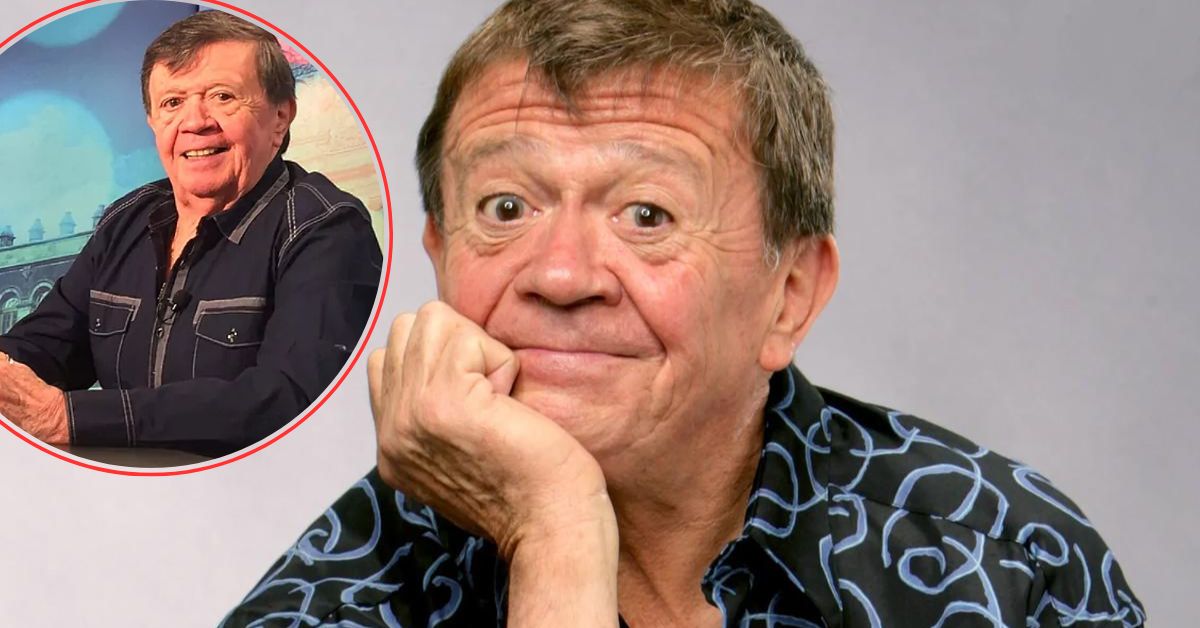 In addition to his work on television, Chabelo has also appeared in films and radio shows, and he has won several prizes for his efforts.
Even though "El Club de Chabelo" was canceled in 2015, Chabelo's influence on Mexican television is still felt today.
These articles can be read if you are interested in learning about other famous people's causes of death:
Was Chabelo Married?
Chebelo had two marriages.  Previously, the TV star was wed to the late Mexican actress Angelita Castany, who was originally from Cuba.
Teresita Miranda, whom he married in 1969, was at his side till he passed away. Celebrity Birthdays reports that they had three boys together: scar, Javier, and Juan Gabriel.
Thank you for reading stories on Leedaily regularly. Feel free to re-post this article on any of your platforms of choice. Kindly follow us on Facebook.