On Thursday, Angelina Jolie and the handsome wealthy heir David Mayer de Rothschild had a three-hour lunch date in Malibu, California.
Photos acquired by us show the "Maleficent" actress, 47, beaming as she and the British environmentalist, 44, leave the trendy Los Angeles restaurant Nobu.
Jolie chose a stylish black dress with tummy-baring cutouts for the occasion. She completed her ensemble with a pair of black shoes and a pair of black sunglasses.
The actress from "Girl, Interrupted" was photographed by the paparazzi as she walked to her car with her hair pulled back.
You can also read the articles below for the latest news about the dating life of other celebrities:
Mayer de Rothschild, a member of the wealthiest family on the planet, seemed to be in a good mood as well, sharing a wry grin and hearty belly laugh with Jolie.
The tall, dapper businessman stood at 6 feet 4 inches. He wore a grey shirt, a jacket, black loafers, and cool striped socks with his navy blue slacks.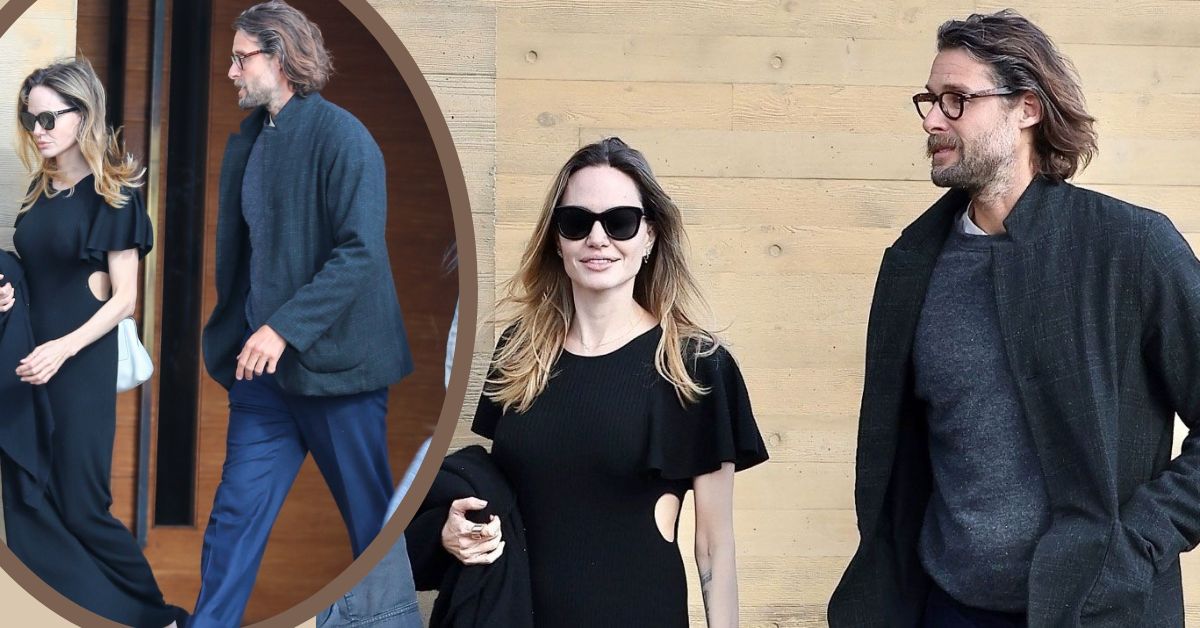 Since they have an interest in activism, it's possible that their encounter was professional in nature.
A staunch environmentalist, Mayer de Rothschild has promoted the Hyundai IONIQ, the world's first mass-produced hybrid or electric vehicle, in a public relations capacity.
He also hopes to "warn and inform people about global warming," as stated in his Instagram account. Meanwhile, Jolie spent 20 years helping refugees as a UN special envoy.
On March 26th, Page Six tweeted from its official account. You can read the entire tweet down below:
Angelina Jolie goes on three-hour lunch with billionaire David Mayer de Rothschild https://t.co/w6tX0sMG3l pic.twitter.com/skcWZw8rTR

— Page Six (@PageSix) March 25, 2023
In December of 2022, before leaving her position, the actress remarked, "I will continue to do everything in my power in the years to come to support refugees and other displaced people. Jolie has not been publicly seen in a committed relationship since her 2016 divorce from Brad Pitt.
Although they were pronounced legally single in 2019, custody and asset disputes have delayed the finalization of their divorce. Maddox, 21, Pax, 19, Zahara, 18, Shiloh, 16, and twins Vivienne and Knox, 14, are the offspring of Jolie, 41, and Pitt, 59.
You can also read the articles below to find out what's going on in the personal life of other celebrities:
Throughout 2021, the "Tomb Raider" actress and the "Fresh Prince of Bel-Air" singer were frequently sighted having dinner together in Los Angeles. Nevertheless, they never publicly confirmed their relationship and have not been seen together recently.
Then, in January of this year, Jolie and Paul Mescal were spotted having coffee together, sparking dating speculations.
But they haven't been seen together in quite some time either. It is also unclear if Mayer de Rothschild is available for purchase. In 2020, he tied the knot with Karina Deyko, as reported by The New York Times.