Apple has finally released iOS 16.4. Apple pushed out iOS 16.4 on Monday, almost a week after Apple let developers and beta testers experience the iOS 16.4 release candidate.
The update includes both fixed bugs and new capabilities. Among the updates are new emojis, the introduction of audio isolation for cellular conversations, and more.
Some of the highlights of iOS 16.4 are listed here.
A Total of 31 Brand-New Emoji
There are 31 brand new emojis available for your iOS device as of iOS 16.4. There's a brand new smiley, some brand new animals (a moose and a goose), and some brand new heart-shaped emojis (in pink and light blue).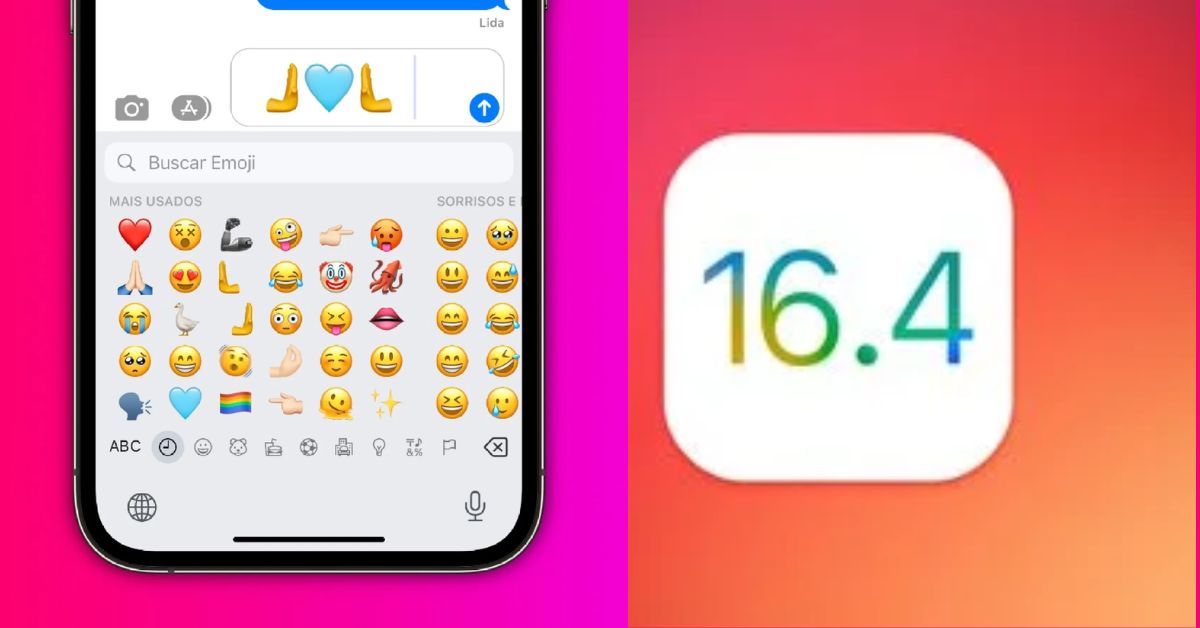 The new emoji all come from Unicode's September 2022 proposal list, Emoji 15.0.
The Development of Voice Separation for Cellular Conversations
With the release of iOS 15 in 2021, voice isolation became available, albeit exclusively for use with FaceTime calls. With iOS 16.4, the function is also available during phone calls.
If you're having trouble being heard over background noise, such as children playing nearby or construction outside your window, you may want to try turning on voice isolation. As a result, you might not have to repeat yourself as often on the phone if the other person can clearly hear you.
Quickly Locate Similar Images in All of Your Group Albums
In iOS 16.4, you can easily identify duplicate photographs in shared albums in Photos. Whenever you share images with family or friends via iCloud, iOS 16.4 will show you all the duplicates across albums. Alternatively, you can combine the two versions into one.
Changes to Apple Books
The page-turn curl animation is back in Apple Books with iOS 16.4 after it was deleted in a previous iOS release. In the past, the pages of an e-book on an iPhone would either glide to the side of the screen or disappear entirely, making room for the following page. The curl animation is just one of several page-turn options you have.
Updates to Music Apps
In iOS 16.4, we see some minor tweaks to the Music app. Instead of a full-screen pop-up when adding songs to your queue, as was the case in previous iOS versions, a small banner appears near the bottom of the screen.
If you go to your Music Library and sort it by Artist, then tap on an Artist, you'll see an icon for that Artist at the top of your page. This page formerly featured a search field towards the top. If you click on an artist's picture, you'll be directed to their Spotify or Apple Music profile.
Apple Podcasts Updates
Apple Podcasts also gets an upgrade with iOS 16.4. The Channels section of your Library now displays the channels you subscribe to. As you tune into a channel, you'll be able to watch not only the series you've signed up for but also whatever else the network has produced.
Learn About AppleCare's Coverage Details
In iOS 16.4, you can see which devices and people are protected by your AppleCare plan by going to Settings > General > About > Coverage. In the event that your AirPods are damaged, you will know immediately if you are protected. Coverage administration functions are also available here.
There Are Now Focus Mode Filters
In iOS 16.4, the always-on display feature may be toggled on and off for the iPhone 14 Pro and Pro Max in conjunction with selected Focus Modes. To toggle the display on or off for a certain Focus Mode, scroll to the very bottom of the edit page, select Focus Filter, and then select Always-On Display.
Updates to Apple's Wallet App
With iOS 16.4, three new order-tracking widgets are available for Apple Wallet. There are three different-sized widgets that all do the same thing—display your purchase tracking information—but the sizes vary.
Additional Accessibility Options
The update also includes improved accessibility features. Under the Motion submenu of Settings, you'll find a brand new option known as Dim Flashing Lights. According to the option's description, the brightness of videos that feature strobing or rapidly flashing lights will be reduced automatically.
Timelines in videos will also indicate when specific lighting effects will take place. The Maps and Weather apps now have full accessibility with VoiceOver.
An Apple Id and Testing Versions of Software
In iOS 16.4, Apple added a feature that allows beta testers and developers to see if their Apple ID is linked to the developer beta, the public beta, or both. With iOS 16.4, you may now switch to a different Apple ID on the fly, which is useful if you have a work or school Apple ID that grants you access to beta software upgrades.
New Keyboards, Siri Voices and Language Updates
New Choctaw and Chickasaw keyboards are included in iOS 16.4, along with Arabic and Hebrew Siri voices. Changes have also been made to the Korean, Ukrainian, Gujarati, Punjabi, and Urdu languages.
Here's what Apple writes is included in iOS 16.4. This update includes the following enhancements and bug fixes:
21 new emoji including animals, hand gestures, and objects are now available on the emoji keyboard
 Notifications for web apps added to the Home Screen
Voice Isolation for cellular calls prioritizes your voice and blocks out ambient noise around you
Duplicates album in Photos expands support to detect duplicate photos and videos in an iCloud Shared Photo Library
VoiceOver support for maps in the Weather app
Accessibility setting to automatically dim video when flashes of light or strobe effects are detected
Fixes an issue where Ask to Buy requests from children may fail to appear on the parent's device
Addresses issues where Matter-compatible thermostats could become unresponsive when paired to Apple Home
Crash Detection optimizations on iPhone 14 and iPhone 14 Pro models
For more, check out what was included in iOS 15.4 and features you may have missed in iOS 16.