Anna "Chickadee" Cardwell, the eldest daughter of Mama June Shannon, reportedly has stage 4 cancer. The 28-year-old was diagnosed with stage 4 adrenal carcinoma cancer in January, according to TMZ. Cardwell reportedly complained of stomach pains, which prompted a battery of tests that revealed cancer in her liver, kidney, and lung.
According to a source, Cardwell's loved ones are "very hopeful" that she will make a full recovery. According to reports, Cardwell has already undergone her first round of chemotherapy. Further treatment options will be determined based on her response.
Anna had many miscarriages when she and her partner, Eldridge Toney, tried to conceive their third child. "It's been a long, bumpy road for us," the Walmart employee told The Sun in June 2021. "It's been difficult."
She noted, "I don't make enough progesterone. I don't have enough in my system, so it keeps the baby from getting enough nutrition." Anna and Michael got married in 2014, therefore she's hesitant to get married again so soon with Toney.
Here, you'll find links to further articles that discuss famous people who have battled cancer. These are some resources you can click on to learn more:
They wear promise rings because "You never know what will happen," she said of her and Toney's relationship. "I always tell him marriage is just a piece of paper saying 'Hey you're married.'" My goal was to wait four years before discussing it further.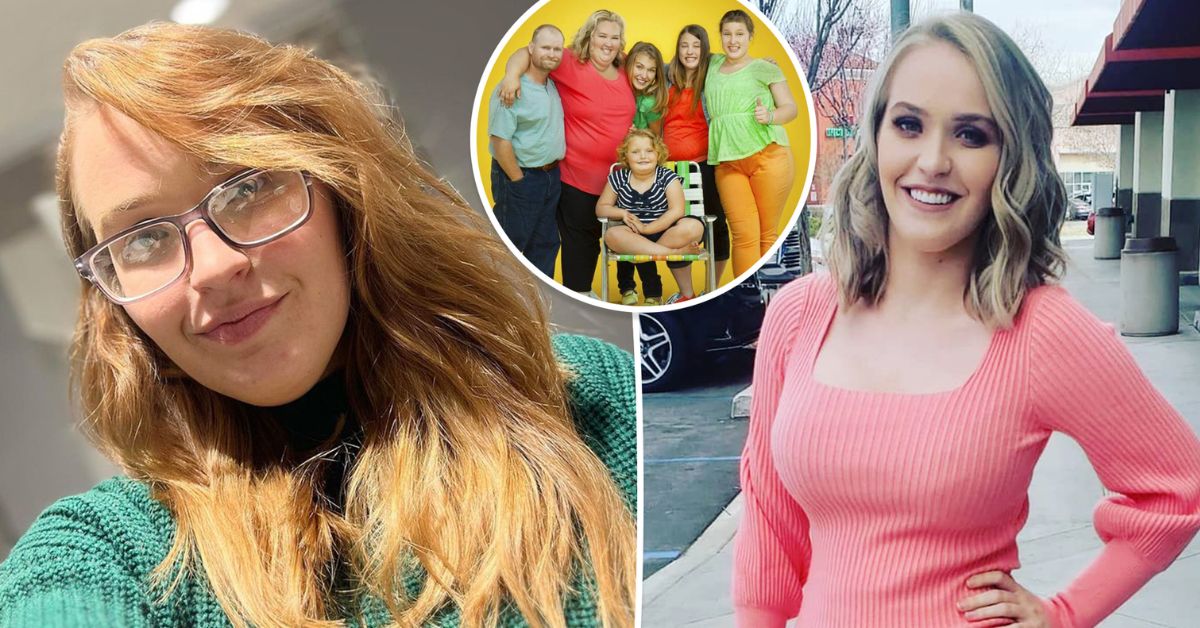 Anna is Shannon and John's firstborn. The mother of "From Hot to Not" actress Alana "Honey Boo Boo" Thompson, 17, and her sisters Jessica "Chubbs" Shannon, 26, and Lauryn "Pumpkin" Efird, 23.
Anna has been quite public about the difficulties in her relationship with June; in fact, she told Dr. Phil that June, 43, "lied [her] entire life." Despite this, the two were recently reconnected.
Anna and Efrid both made it to June and June's wedding to Justin Stroud in Florida last month, and Anna was also present at Efrid's baby shower in June 2021.
Cardwell logged back into Instagram for the first time since July 2022, just two days before she received the news of her diagnosis. She initially explained her extended absence with an Instagram selfie.
View this post on Instagram
"Well I ain't posted here in a while. Your girl is back sorry for the photo dump that's going to happen hahah I love y'all and I hope y'all hope y'all are having a good week," she wrote.
Below are links to other articles about famous people who have had cancer. If you want to learn more about it, check out the links below.
The 28-year-old continued with a slideshow of her kids playing with a chipmunk they brought inside the house.
"These crazy kids of my mine decided before they go to there dads house they want to give me a heart attack and catch a chipmunk and bring it in the house and wanted it as a pet 😂 and the last photo I can't explain it's Kaitlyn 🤣🤣 #mychildren #chipmunks #family #kids #instagram," she hilariously shared in the caption.
She has not commented on Cardwell's health, but we hope for the best. follow us on Leedaily.com for further details on her health.