Rock icon Neil Diamond is talking openly about living with Parkinson's disease years after first disclosing the diagnosis. The 82-year-old "Sweet Caroline" singer admits that it took him a year or two to be ready to accept his diagnosis in the upcoming "CBS Sunday Morning" interview.
"I'm still doing it. And I don't like it," Diamond told correspondent Anthony Mason. "But … this is me; this is what I have to accept. And I'm willing to do it. And, OK, so this is the hand that God's given me and I have to make the best of it, and so I am. I am."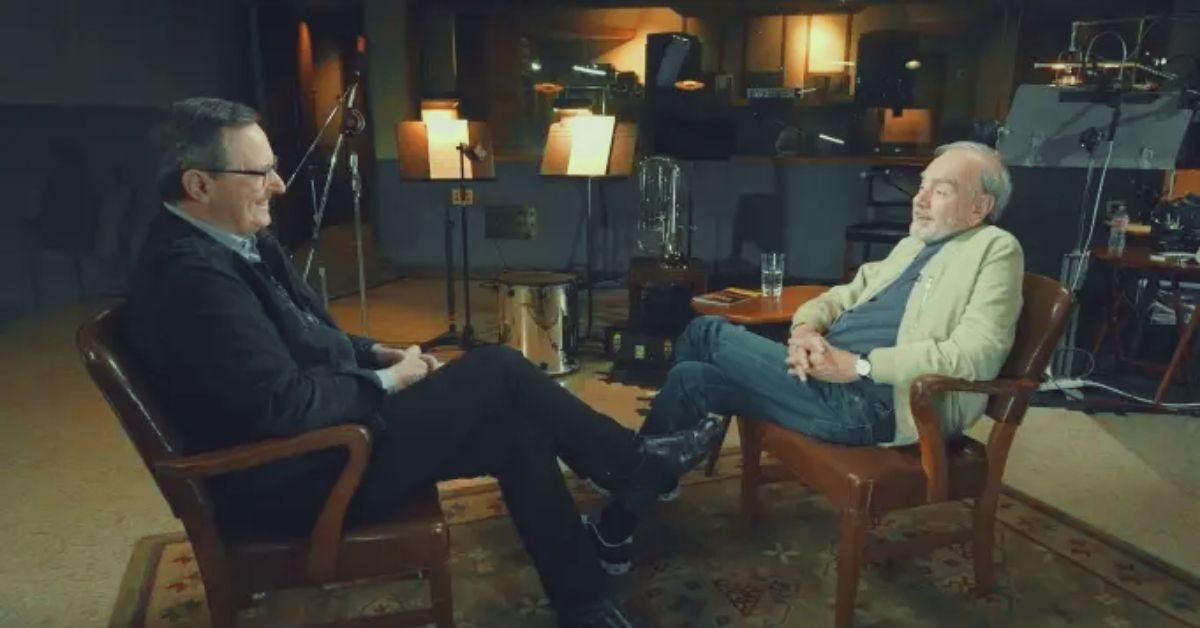 The Rock and Roll Hall of Famer revealed in 2018 that he had Parkinson's disease, which among other symptoms can result in tremors, sluggishness, stiffness, and loss of balance. Diamond claimed that he had only recently come to terms with his condition.
"But somehow, a calm has moved [into] the hurricane of my life, and things have gotten very quiet, as quiet as this recording studio," he added. "And I like it. I find that I like myself better. I'm easier on people. I'm easier on myself. And the beat goes on, and it will go on long after I'm gone."
Legendary singer-songwriter Neil Diamond opens up to Anthony Mason about coming to terms with his Parkinson's diagnosis, his career, and the Broadway show based on his life of @beautifulnoise this "Sunday Morning." pic.twitter.com/zmi7v5YYrk

— CBS Sunday Morning 🌞 (@CBSSunday) March 31, 2023
Days before turning 77 in 2018 and amid his 50th-anniversary tour, Diamond decided to stop performing as a result of the diagnosis. The recipient of the Grammy Award for lifetime accomplishment has had a quiet profile since, albeit he made headlines when he sang a "Sweet Caroline"-set PSA encouraging hand washing during the commencement of the COVID-19 pandemic in 2020.
But at the moment, the Broadway musical "A Beautiful Noise," which is based on the life of the songwriter, which also wrote the classics "America," "Love on the Rocks," and "Hello Again," is letting his life play out onstage.
"It all was pretty hard. I was a little embarrassed. I was flattered and I was scared," the showman said of the musical. "Being found out is the scariest thing you can hope, because we all have a facade. And the truth be known to all of them: I'm not some big star. I'm just me."
The play, which debuted in December at the Broadhurst Theatre in New York City, stars Will Swenson ("Waitress," "Les Misérables") as a young Diamond and Mark Jacoby ("Sweeney Todd," "Elf") as the performer in post-retirement.
Must check some latest news:
Producers revealed this week that "A Beautiful Noise" will start a multi-year North American tour in the fall of 2024 in Providence, Rhode Island. After the curtain call of the performance, Diamond led a singalong of his 1969 song "Sweet Caroline," which he had unexpectedly made an appearance with.
The Brooklyn-born performer gave his first appearance in New York since 2017, according to Deadline. On Sunday, CBS will telecast the entirety of Diamond's interview, and Paramount+ will stream it.