The Miles Morales universe has already been mentioned in the Marvel Cinematic Universe's Spider-Man movies. Even though Miles lives in a different universe from Tom Holland's Peter Parker, the live-action web-slinger did cross paths with Miles' small-time criminal uncle Aaron Davis (Donald Glover) in Spider-Man: Homecoming.
In the concluding chapter of Jon Watts' MCU trilogy, Spider-Man: No Way Home, Jamie Foxx's villainous Maxwell Dillon aka Electro, speculates that "there's got to be a Black Spider-Man out there somewhere"
He'll return this summer for a brand-new multiversal adventure, of course, so there must be! Additionally, in the latest teaser for Sony's upcoming Spider-Man: Across the Spider-Verse, Morales' wall-animated crawler's universe is more than willing to hit back with a playful MCU nod of its own.
With the weight of the world on his shoulders as he attempts to juggle school, family, and life with becoming a superhero, Miles returns in the fantastic-looking Into the Spider-Verse sequel Spider-Man: Across the Spider-Verse.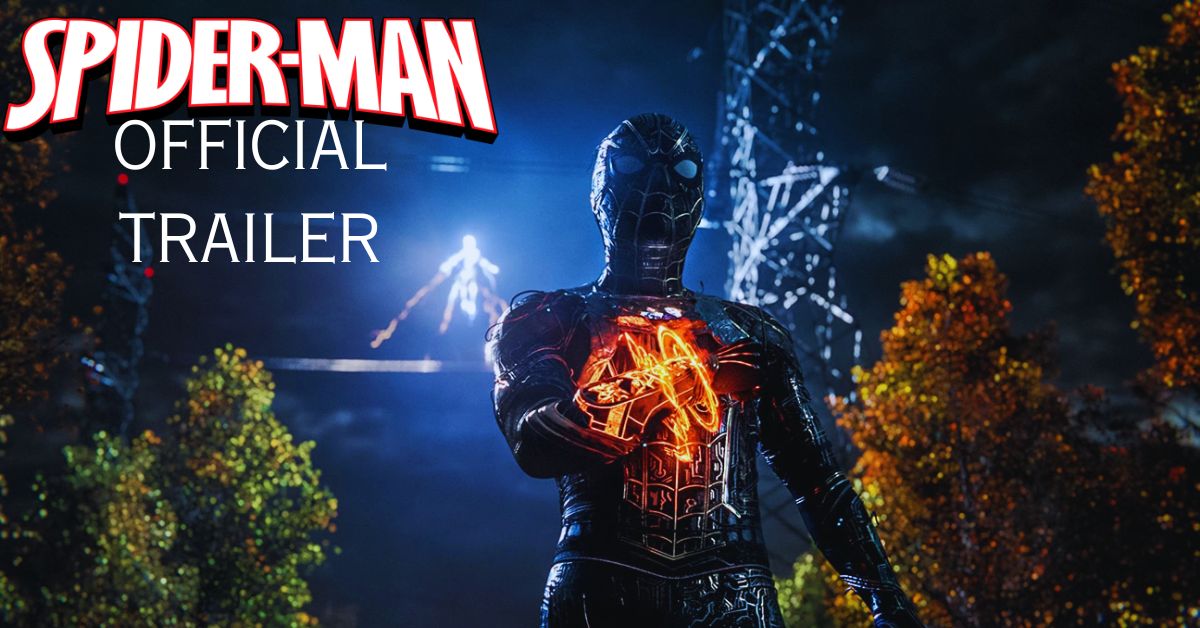 The situation becomes even more challenging when Miles' former crush and best friend Gwen Stacy reappears just in time to ask for his assistance in stopping a mysterious enemy from wreaking havoc across the Spider-Verse.
The Spider-Force, led by the future Spidey Miguel O'Hara, are the Verse's protectors. As Miles and Gwen are both prepared for the job, they travel around the Multiverse together. When they begin strategizing how to defeat the new threat, Miles quickly realizes that Spider-Force and Gwen may not be on the same team as him.
The teaser, which you can watch in its entirety below, shows off a stunning variety of Spider-People among the inhabitants of the limitless Spider-Verse, but it also takes a moment to make an unexpected reference to the events of Spider-Man: No Way Home from 2021.
Miguel O'Hara, played by Oscar Isaac, expresses his annoyance to Miles by spitting, "And don't even get me started on Doctor Strange and the little nerd back on Earth-199999" during their chat.
Although it's a cute nod to Holland Parker's live-action universe, the fact that Earth-616 was previously established as the main MCU timeline is sure to cause some minor Marvel controversy. But, for those who don't care too much about that continuity, it's perfectly acceptable.
The greater question would be whether or not these Spider-Mans perceive Holland's Parker as animated in their view. The screenplay for Spider-Man: Across the Spider-Verse was written by Phil Lord, Christopher Miller, and David Callaham, and it was directed by Joaquim Dos Santos, Kemp Powers, and Justin K. Thompson.
Must check our latest articles:
Shameik Moore, Hailee Steinfeld, Jake Johnson, Issa Rae, Daniel Kaluuya (Black Panther), Brian Tyree Henry (Eternals), Luna Lauren Velez, Greta Lee, Rachel Dratch, Jorma Taccone, Shea Whigham, and Oscar Isaac all provide their voices to the movie as Miles, Hawkkeye, and other characters (Moon Knight).