McDonald's, one of the biggest fast-food chains in the world, just announced a big change to how it pays its employees. In an effort to cut costs and make more money, the company has decided to cut the pay packages of its corporate employees.
This decision has gotten a lot of attention and criticism because it comes after the COVID-19 pandemic when many workers are struggling to make ends meet. In this situation, it's important to think about what McDonald's decision could mean for the future of jobs in the fast-food industry.
McDonald's Cuts Pay Packages
According to persons familiar with the situation, McDonald's Corp. is undergoing a company-wide restructuring this week that may result in hundreds of layoffs and for some employees, a drop in their compensation packages. Employees in the United States and abroad, at McDonald's corporate headquarters in Chicago and in its field offices, and across departments like marketing and operations have all been impacted by job losses and changes at the burger company, according to the people.
Some of the sources claimed that the corporate restructuring has been developing in several stages this week, which was supported by internal business communications. According to The Wall Street Journal, McDonald's temporarily closed its U.S. offices and began telling certain corporate staff about layoffs on Monday.
According to those with knowledge of the situation, the fast food chain reportedly provided some employees with a chance to stay with the business in exchange for a reduction in their compensation packages, including modifications to titles and benefits like bonuses and equity grants.
According to an internal business email sent on Thursday, this week's restructuring measures included role adjustments or promotions for other employees, including almost 10 U.S. officers working across operations, finance, and marketing.
In response to worries about a looming recession, businesses throughout the U.S. economy are cutting employees, frequently in white-collar roles. Companies like Goldman Sachs Group Inc. and Amazon.com Inc. have lately reduced their workforces as a result of layoffs that started in the IT industry last year and have since moved to other sectors.
You can also check out some of our more recent articles here:
In a Thursday email, McDonald's informed U.S. restaurant owners and operators that it will be closing its field offices in the upcoming months due to underuse, with the majority of field personnel spending their time working in restaurants. Instead, the business said that it will implement a unified, federal structure to manage its 10 field offices.
Joe Erlinger, president of McDonald's USA, stated in the email obtained by the Journal that "the McDonald's Brand is in the strongest position it has been in years, but we equally acknowledge that our company has grown increasingly complex in recent years."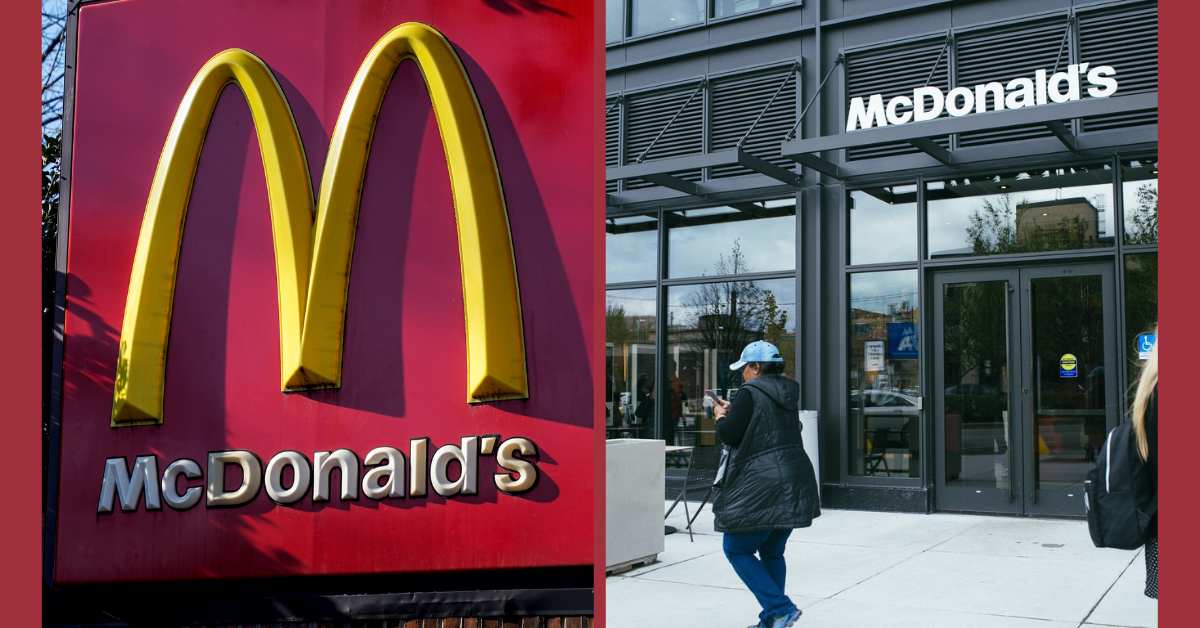 McDonald's advised some overseas staff members and U.S. workers to work from home on Monday through Wednesday so the business could make personnel decisions remotely in an internal email last week. All in-person meetings at McDonald's headquarters with vendors and other outside parties were requested to be canceled by staff.
According to a person with knowledge of the situation, American employees who were laid off have left the company but will continue to be paid by McDonald's through June 15 and may then be eligible for severance. Those who are affected and have corporate automobiles have until June to return them or buy new ones, the source added.
Senior workers who had been with McDonald's for decades as well as those who had only been there a short time were among those let go. Other people sent heartfelt parting notes to their coworkers and store managers. One director who spent more than 20 years working for McDonald's said goodbye by posting a haiku on LinkedIn.
The poem ended with the lines,
"This is not good-bye – Rather see you later' note – I'm cheering for you."
According to those with knowledge of the situation, McKinsey & Co. advised McDonald's on the chain's restructuring efforts. In recent years, McDonald's has made multiple rounds of layoffs. The company said in 2018 that it was reducing management in order to be "more dynamic, nimble, and competitive." At the time, McDonald's stated that the layoffs will take place as part of a $500 million initiative to reduce administrative costs by the end of 2019.
In a January interview, Chief Executive Chris Kempczinski stated that he planned to make savings as part of this year's personnel assessment, but he did not have a specific cash amount or target number of positions he was intending to eliminate.
McDonald's said in a business message dated January that the corporation worked in too many silos, which resulted in layoffs and slowed its innovation. The chain stated that it planned to halt working on some projects and consolidate its efforts on others.
McDonald's reported in February that, prior to the layoffs, it employed more than 150,000 individuals worldwide in corporate positions and company-owned restaurants, with 70% of those employees working outside of the United States.