When will Minecraft: Legends be available for purchase? Blackbird Interactive's latest release is a Minecraft-themed action strategy game. In Minecraft: Legends, players assume the character of a legendary hero whose quest is to bring the many Overworld factions together.
The Overworld's homes are in danger from the Nether's Piglin army, and if the inhabitants don't band together soon, they won't have a chance to defend themselves.
It's still early days for Minecraft Legends, which was unveiled in June 2022 during the Xbox and Bethesda Showcase. The long-awaited strategy game Minecraft Legends finally has a release date. This is all the information we have on Minecraft Legends.
When Will Minecraft: Legends Be Available?
Minecraft Legends is a planned action-strategy video game published by Xbox Game Studios and developed by Mojang Studios and Blackbird Interactive. On April 18, 2023, it will be available for Nintendo Switch, PlayStation 4, PlayStation 5, Windows, Xbox One, and Xbox Series X/S.
Other articles cover new series release dates. Read below to find out when your favorite game releases:
Minecraft Legends: Xbox Game Pass Edition
The answer is yes if you want to use Xbox Games Pass to play Minecraft. Both Xbox Game Pass and PC Game Pass members will have access to Minecraft: Legends on launch day. The ability to play with friends online has also been verified.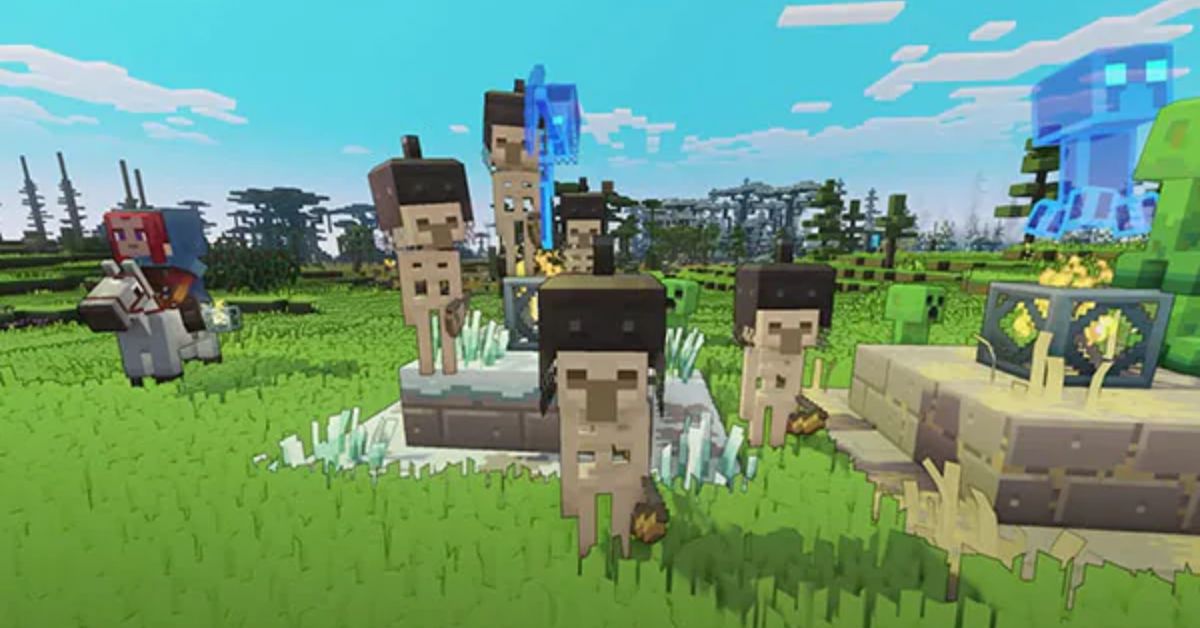 Trailer for Minecraft: Legends
Here is the showcase's trailer for the announcement of Minecraft: Legends. The majority of the video is a cutscene, but there is some in-game footage at the conclusion that gives us an idea of the gameplay.
Gameplay of Minecraft: Legends
At Minecraft Live 2022, some player-versus-player action from Minecraft Legends was demonstrated. What we've seen so far suggests it will look nothing like a traditional real-time strategy game.  About the gameplay, the official Mojang blog says that Minecraft Legends "has strategy game elements at its core, but the immersion of action games inspires its mechanics.
You get to explore the familiar yet in-many-ways-new Overworld in a third-person perspective. You will defend peaceful settlements and fight hordes of Piglins to stop the spread of their Nether corruption. You are the center of every battle you lead, fighting alongside your allies while giving them directions."
Previous examples of indirect control mechanisms in real-time strategy games can be found, most notably in the Majesty series. We envision a system in which the player has complete command over their avatar, using "guided" or "directed" mechanisms to instruct their NPC companions.
From what we've seen so far, it seems like this will only be relevant during actual battles. The huge purple tiger is a brand-new Minecraft monster that players can use as a mount for their avatars.
According to Mojang, players will venture into randomly generated biomes in search of materials with which to construct bases. The player plants a banner to rally support, and the trailer cuts to two allies demolishing their surroundings, presumably to get at useful materials.
The following articles detail the upcoming release dates for a variety of video games:
Minecraft Legends Multiplayer
Minecraft Legends has both cooperative and competitive multiplayer modes. There is a heavy emphasis on teamwork and communication due to the necessity of sharing resources. Each mode's world is produced procedurally, making each playthrough unique.
Players in player vs player multiplayer will still encounter Piglins, adding another threat to the mix. It appears like there are few limitations on where you can construct, as you can establish forward camps outside of bases to exert pressure on the opposition.
That concludes the information we currently have for Minecraft Legends. Check out what's coming to the original Minecraft in the 1.20 update as you wait for the new spinoff game. If you wish to do additional activities with your friends, we have a variety of interesting Games articles.