"Bungo Stray Dogs" is a popular anime show about a group of detectives with special powers who are based on famous literary characters. In "Bungo Stray Dogs Season 5," the story keeps going as the Armed Detective Agency faces new problems and enemies as they try to keep the city safe.
"Bungo Stray Dogs Season 5" is sure to be a thrilling and unforgettable ride for fans of the series. It has beautiful animation, intense action scenes, and many characters. In this much-anticipated "Bungo Stray Dogs" season, there will be more mysteries, fights, and drama.
Bungo Stray Dogs Season 5 Release Date
According to the anime's official website, Bungou Stray Dogs: Season 5 will be available in the summer of 2023. A significant visual reveal and a promotional teaser for the upcoming arc were included with the announcement. It was a complete surprise that Bungou Stray Dogs was renewed so quickly, but lately, many anime have been treated equally, including the most recent sports sensation Blue Lock.
Fans were speculating that the new season would premiere in 2024 or even later, so the announcement of season 5 has already created a lot of buzzes. However, the fans are extremely impressed with the creators and their commitment to providing never-ending entertainment with the new release only a few months away.
The "Bungo Stray Dogs" seasons before this one have received praise for their superb animation, compelling plots, and endearing characters. Fans are anticipating that the show will continue to deliver on these features and offer an even more exciting and enjoyable viewing experience with the announcement of season 5.
Here you can check more fascinating series like this:
Fifth Season's Story Arc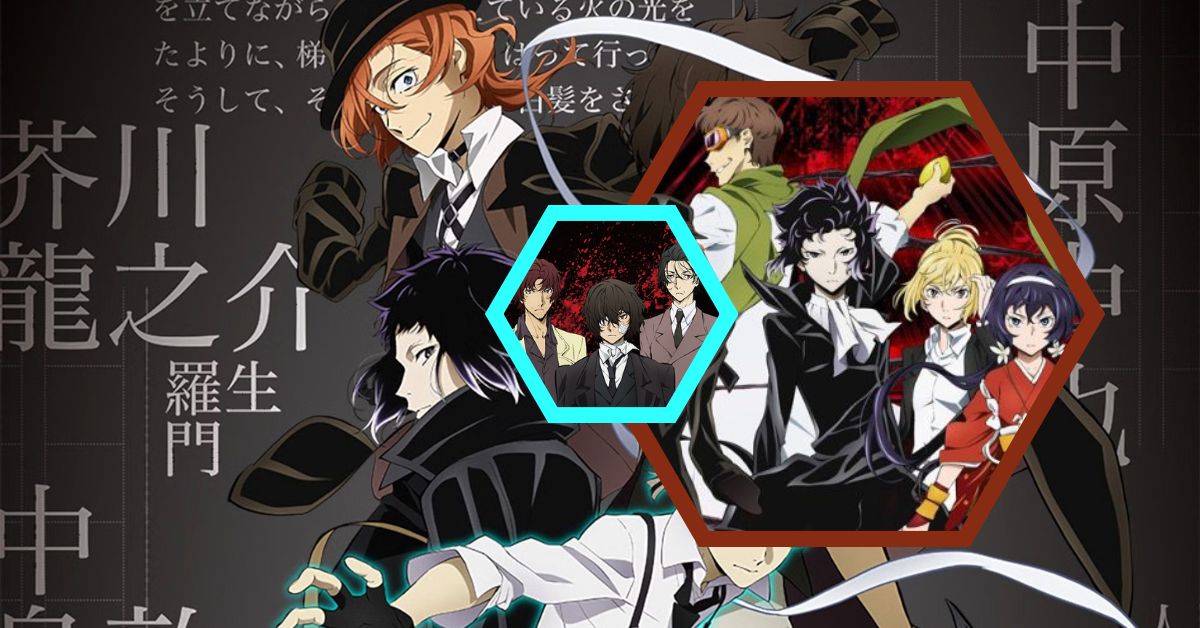 The release of season 5 is currently the only thing that has received official confirmation; it is scheduled for July of this year. We can easily predict the story arcs that the upcoming season will cover despite the lack of information. The Perfect Crime, Hunting Dogs, and Sky Casino arcs were covered in BSD season 4.
And now, we can anticipate that the upcoming season will bring to life the Kamui Revelation Arc and the Vampire Infection Outbreak Arc, a combined total of about 27 chapters. The anime adaptation may take a long break after season 5 ends because it has almost finished keeping up with the manga.
Although the new chapters are currently airing, it might take some time before any new plotlines worthy of an anime adaptation emerge. But for now, they might debut a new endeavor centered on the spin-off series Bungo Stray Dogs: Wan!
The new season will have 12–13 episodes, just like all of the previous seasons of the show did. However, until the official announcement, everything should be treated with a grain of salt. Adopting the new arcs will necessitate creating fresh characters. Fans will undoubtedly mark July 2023 on their calendars in anticipation of a new episode of the series, which is already praised for its praiseworthy elements and well-developed characters.
Where Will Bungou Stray Dogs: Season 5 Be Aired?
The fact that Bungou Stray Dogs: Season 5 will only be available for streaming on Crunchyroll this summer will be disappointing news for some. Although previous seasons of the anime are still available to stream on Netflix and Amazon Prime, the fan-favorite show has recently moved to Crunchyroll until further notice.
Bungou Stray Dogs: Season 5 might be available on other platforms, but sadly that won't happen until all the episodes have aired. However, it appears that Studio Bones is just as eager to see how The Armed Detective Agency's story concludes as we are. That's still a small burden to carry in comparison to what might have been an improbably long wait for the anime's renewal.