The custody fight between Jeremy Renner and his ex-wife Sonni Pacheco is heating up. The 48-year-old star of Avengers: Endgame and his 28-year-old ex-girlfriend Pacheco are fighting over their 6-year-old daughter Ava.
Renner acknowledged to Capitol File magazine in September of 2014 that he and Johansson had secretly wed in 2014.
He wore his wedding band then and remarked, "I have tried to protect my family's privacy, my wife's privacy. I don't need her to get hammered with my life. Privacy issues are important because I want her to go about her day without being bothered."
Pacheco eventually filed for divorce in December after months of tense separation. Pacheco claimed her passport, birth certificate, and social security card were stolen and demanded restitution in court documents filed that month.
Pacheco stated that they could not reconcile their issues and filed to have their prenuptial agreement invalid, claiming that it was based on "fraud." Pacheco requested alimony and physical custody of Ava at the time.
Renner filed for joint custody of their daughter with the court in response in February of 2015 .enner now pays $13,000 a month in child support, and the couple has decided to share custody of Ava.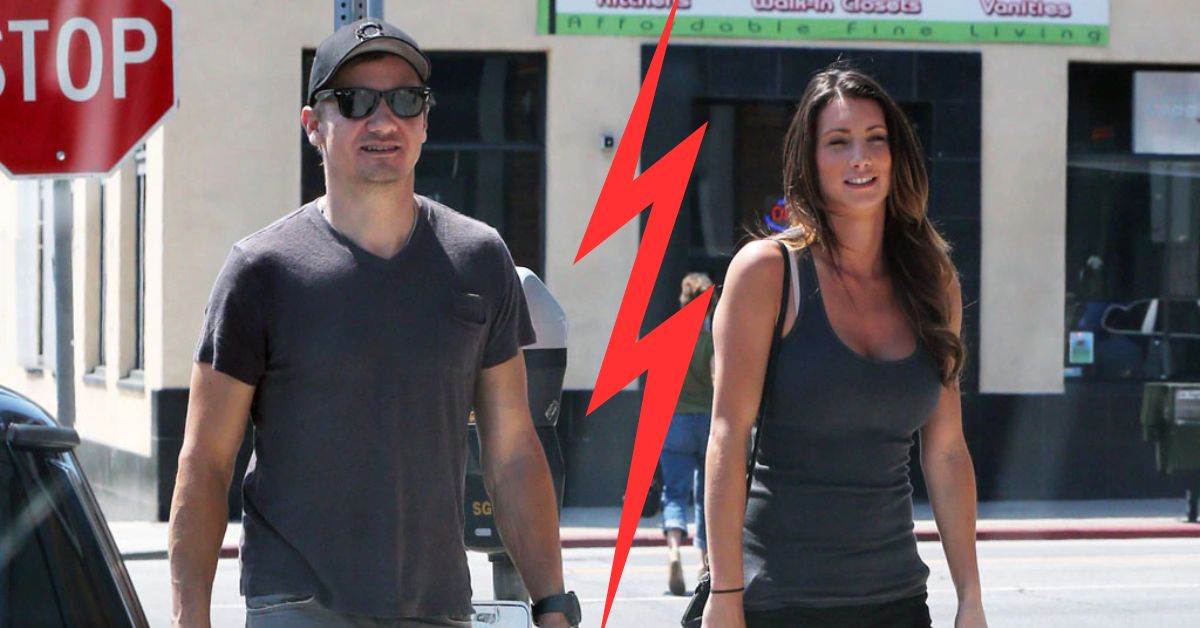 Renner became an "extraordinary high-income earner" (with an annual income of $11.4 million) in April 2018, thanks to his compensation from Marvel. Hence, he was ordered to pay $292,000 in year child support.
Renner's annual payments in 2018, 2019, and 2020 were capped at $200,000 per year under the terms of the new agreement struck between the former couple at the time, with any excess funds going into an account for Ava's future college costs. When Ava turns 27, she can access any remaining funds in the report.
Pacheco petitioned the Superior Court of California, County of Los Angeles, seeking Ava's sole legal and physical custody in September 2019. She also wants Renner to have monitored visitation with their daughter.
We've recently written top articles about the divorces of famous people. Read the articles below if you want to know about their divorce statements:
New court docs acquired by TMZ on Monday show that Pacheco accuses Renner of threatening to kill her. The Canadian actress also allegedly said that Renner took narcotics and placed cocaine on the bathroom counter where their daughter could obtain it while Ava was in her bed.
In a statement obtained by PEOPLE, Renner's attorney called Pacheco's allegations "one-sided."
"The well-being of his daughter Ava has always been and continues to be the primary focus for Jeremy," his lawyer said. "This is a matter for the court to decide. It's important to note the dramatizations made in Sonni's declaration are a one-sided account made with a specific goal in mind."
On November 7th, there will be a court hearing; before that, the pair must attend child custody mediation.
What Do We Know About Sonni Pacheco?
Pacheco's fame skyrocketed once she began dating Renner. The 30-year-old is well-known in the art as a sculptor and Jeremy Renner's ex-wife.
She exhibits her work on Instagram; she has used various media and played around with the naked body. You can purchase prints and view featured pieces on her website.
Pacheco has stated that creating art is a form of therapy for her. In an Instagram post, she said: "My art has allowed me to regain my voice, power, and strength."
View this post on Instagram
Her acting career was short-lived, with only two films to her name on IMDB. Pacheco has only appeared in two films, The Wingman (2012) and American Pie: The Book of Love, where she had minor supporting roles (2009).
She is currently in a new relationship and is expecting a second child. Follow us on Leedaily.com for more recent updates and news.