Season three of 'Never Have I Ever' finally arrived on Netflix, and it was better than we could have imagined.
In season three, we caught up with Devi, Eleanor, and Fabiola as they made their way through junior year. Devi was torn between Paxton, Ben, and the new man, Nirdesh. At the end of the third installment, the cliffhanger left fans eager to discover what was in store for them.
So, here is everything we know about the upcoming fourth season of 'Never Have I Ever.' Can't. Wait.
When Will 'Never Have I Ever' Season 4 be Released?
The release date of 'Never Have I Ever' Season 4 on June 8th has been confirmed by Netflix. Wow, that's fast!
They tweeted the announcement alongside a brand-new trailer for the show, which looks fantastic.
Check out the trailer here:
senior year starts this summer 📚 the final season of Never Have I Ever premieres June 8 only on @Netflix! ✌ pic.twitter.com/Gj06aeq8e4

— Never Have I Ever (@neverhaveiever) April 13, 2023
When Was Season 4 of 'Never Have I Ever' Confirmed?
The announcement of a fourth season of 'Never Have I Ever' is fantastic news. In a March 2022 note to viewers, showrunners Mindy Kaling and Lang Fisher revealed that production has begun on the fourth season.
However, it was also stated that season four would be the show's final season. Kaling and Fisher wrote: "We've just been renewed for a fourth and final season, which we are thrilled about. We can't wait to reveal all the steamy romance and hilarious adventures we have in store for you. Thanks to all our fans for your support – especially you #Bevi and #Daxton stans. We love you!"
‼️‼️‼️ @neverhaveiever pic.twitter.com/xAaANAZWwa

— Mindy Kaling (@mindykaling) March 8, 2022
Below are some of our most recent posts on the release schedules for forthcoming films and television shows:
What Did the Cast Say About 'Never Have I Ever' Season 4?
'Never Have I Ever' cast appears as eager as the rest of us for new episodes of the show's fourth season. While we don't have much information, we were left on a cliffhanger at the end of Season 3 with Devi and Ben getting together (!! ), so we're eager to find out what happens next.
The cast played "Most Likely To" with Cosmopolitan UK and spilled the beans on who can't wait for the next season and what to expect.
Fabiola Lee Rodriguez (Lee) elaborated. "I feel like we're all excited," Ramona teased, "I mean, a lot of things happen to Jaren's character [Ben]… so many things happen. [And] Maitreyi [Devi], the big season finale, I'll say her."
"I'll go with Maitreyi, too," Lee added. "We're all so excited too, but a lot of really cool stuff happens with Devi."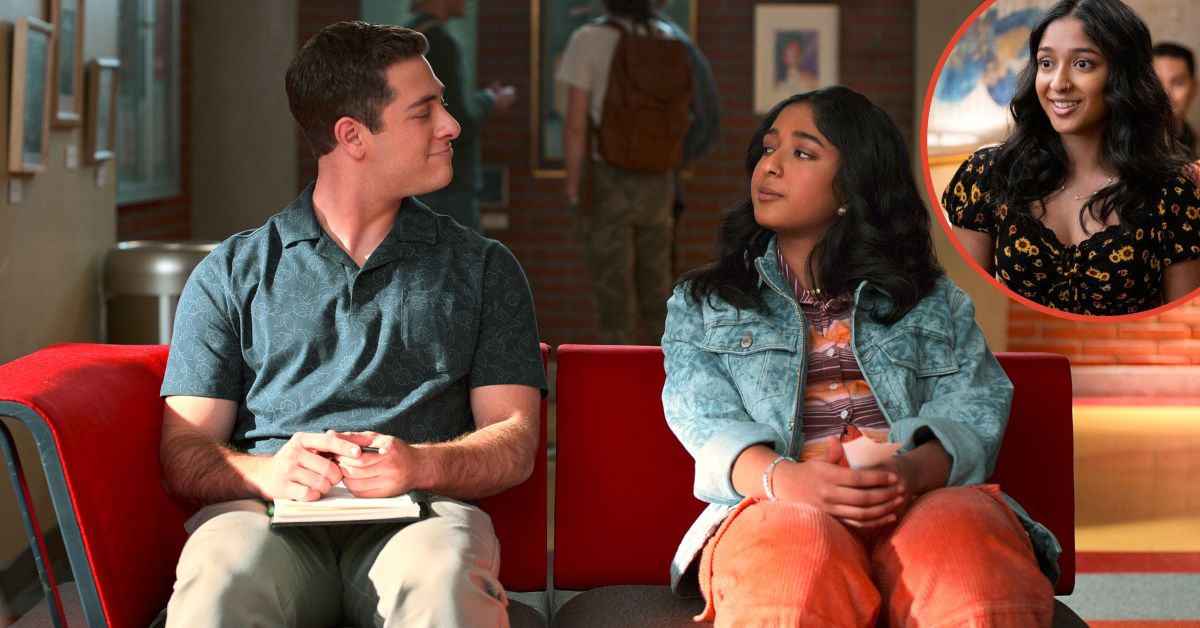 The cast teased that the show will "just get better and better" in season four. "[Season three] is gonna be the best season out so far, and then season four is gonna be the best season," Lee told viewers, with Ramona adding, "Yes, it just gets better and better. It's kinda crazy how that's possible, but it is."
Maitreyi said, "We're all super pumped about season four. … There's another season ready and waiting. That's unanimous, everyone; we're all very excited."
Who Will Appear in 'Never Have I Ever' Season 4?
By the end of Season 3, Devi had decided to finish her high school career at Sherman Oaks. Unless she changes her heart and decides to attend the Shrubland School, we may assume that all of our favorite characters from Sherman Oaks will return in season four.
From Maitreyi Ramakrishnan as Devi to Ramona Young as Eleanor to Lee Rodriguez as Fabiola to Jaren Lewison as Ben. Unfortunately, we may see less of Darren Barnet's Paxton as he prepares to attend Arizona's university. Anirudh Pisharody (Nirdesh) is also a newcomer to the series, albeit it appears that he and Devi have missed the boat.
New movie and TV show release dates are announced in the following articles. Check it Now:
Since Devi's mother, Nalini is a significant factor in her decision to remain in California; we can assume that Poorna Jagannathan will also be moving back.
If you want to know more about upcoming movies and TV shows, bookmark Leedaily.com and check back regularly.