Ryan Seacrest is well-known as the host of various hit television and radio programs, including the 21st season of American Idol. The singer recently revealed that he would be leaving Live! With Kelly and Ryan this year. However, Ryan will continue to dominate our screens and airwaves for the foreseeable future.
Because of his fame and high demand, Ryan has built a lucrative career as a producer and business owner.
What is Ryan Seacrest's Total Net Worth?
According to Celebrity Net Worth, the host of American Idol is reportedly worth $450 million as of this writing. This enormous figure results from the 48-year-old's hard labor as a TV and radio anchor, producer, and business owner.
Ryan has succeeded in front of and behind the camera as the executive producer of Keeping Up with the Kardashians and its many spinoffs, such as Khloe, Lamar, Kourtney, and Kim Take New York. The Atlanta native started his own production business, Ryan Seacrest Productions, in 2006. Since then, his company has produced several hit shows, including Jamie Oliver's Food Revolution, which won an Emmy.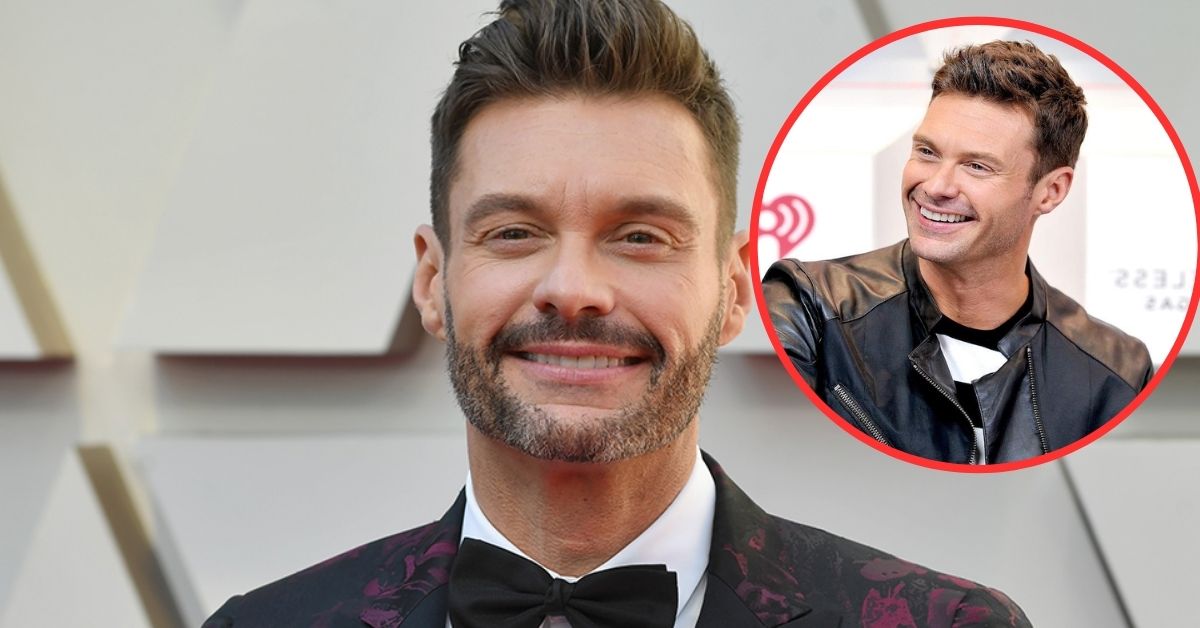 The well-known TV star is active in charitable work as well as business. He founded and served as chairman of the Ryan Seacrest Foundation. This organization provides media centers to children's hospitals so sick kids can be entertained while learning valuable life lessons.
What is Ryan Seacrest's Salary?
Ryan has an annual salary of almost $75 million as the TV personality prepares to depart his post at Live! With Kelly and Ryan focused on his other activities, it is unclear if this number will change in the coming months. He has earned substantial money as the host of American Idol and other radio programs, including iHeartMedia's On Air with Ryan Seacrest.
You must click the links below to learn more about Ryan Seacrest's love life and s*xuality:
How Much Money Does American Idol Host Ryan Seacrest Make?
Since he first hosted American Idol in 2002, the host's income has more than doubled. After the show's incredible popularity, the 48-year-old's salary increased to over $15 million after season 8.
According to reports, Ryan's compensation increased to roughly $12 million every season after ABC purchased American Idol from Fox in 2018.
How Much Did Ryan Seacrest Earn From Live! With Kelly and Ryan?
The announcement that the star from Dunwoody, Georgia, will be leaving his position as co-host of Live! Kelly and Ryan made headlines recently. Kelly Ripa's husband, Mark Consuelos, will soon appear on the show.
Although Ryan was tight-lipped about his compensation for hosting the hit morning program, he reportedly made $10 million a year. Nonetheless, it's plausible that Ryan was making more before he moved on to other endeavors, given that his co-host Kelly Ripa has reportedly earned over $17 million over the past four years.
What Real Estate Does Ryan Seacrest Own?
The host of American Top 40 also used to have a sizable real estate portfolio. While the former Live! The presenter is said to be renting a $75,000-a-month luxurious condo in New York; he recently sold not one but two equally impressive mansions in Beverly Hills.
The first, an isolated home with seven bedrooms, fetched $51 million. Meanwhile, in December 2022, he listed a smaller home for $3 million, touting it as an incredible opportunity to remodel or rebuild."
If you want to find out how much other famous people are worth, follow us on Twitter.