Former CNN journalist Don Lemon has spoken out against the company that fired him for alleged misogyny and inappropriate behavior.
According to a tweet posted by Lemon, "I am stunned," he expressed his shock after hearing the news that he had been fired from his job through his agency.
— Don Lemon (@donlemon) April 24, 2023
While wishing Lemon well, CNN said that it was "parted ways" with the morning program co-host. That's because Lemon suggested 51-year-old Republican Nikki Haley wasn't "in her prime" during an on-air discussion.
Another big figure in US media has recently left their position before this firing. Fox News announced the departure of prime-time personality Tucker Carlson just before Lemon made his statement. Lemon, a CNN mainstay, recently served as the show's co-host on This Morning.
However, earlier this year he got into trouble for some remarks he made regarding Nikki Haley, a former UN ambassador and current Republican presidential candidate from South Carolina.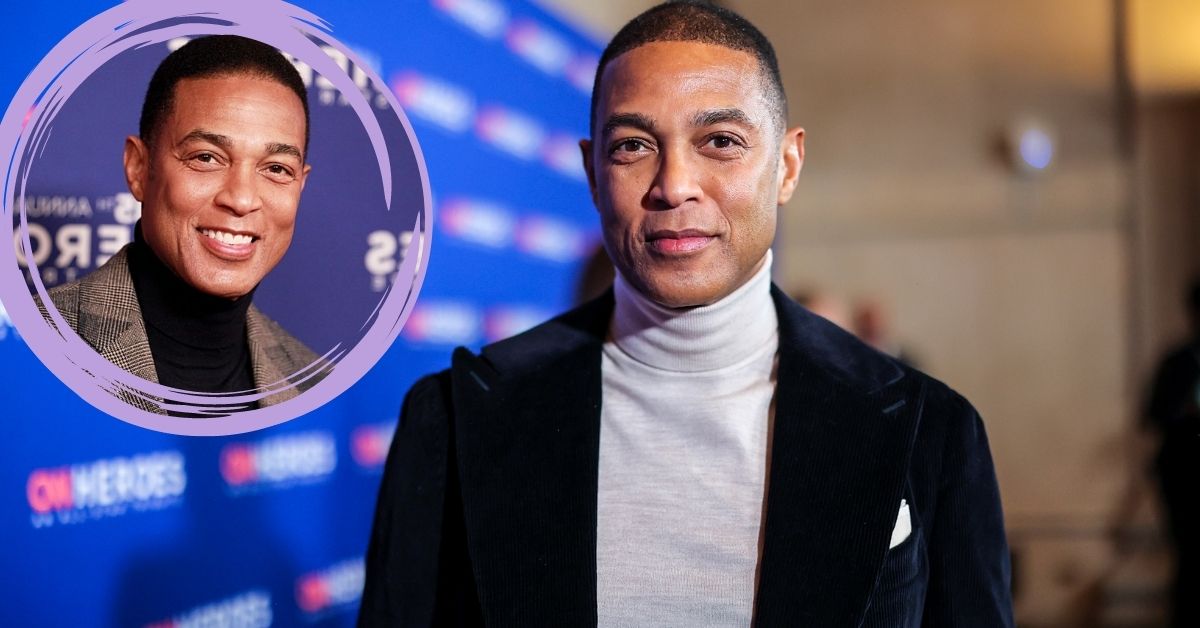 In February, Lemon made a s*xist statement when he stated Ms. Haley was passed "in her prime." As he put it, "When a woman is considered to be in her prime – in her 20s, 30s and maybe her 40s."
In response to his female co-hosts' concerns, he said, "I'm just saying what the facts are – Google it." Poppy Harlow and Kaitlan Collins were his female co-hosts.
The next day, Lemon released an apology statement for his "inartful and irrelevant" remarks. He also expressed regret for the incident and offered to undergo "mandatory training" to address it.
Actress Michelle Yeoh, 60, was one of many people outraged by the comments, and she seemed to reference them in her Oscars victory speech last month, when she said, "Ladies, don't let anybody tell you you're ever past your prime."
Ms. Haley appeared to reference the dismissal in a tweet on Monday, calling it a "great day for women everywhere" and appending the hashtag "#StillInMyPrime."
A great day for women everywhere. Now, let's get men out of women's sports. #StillInMyPrime https://t.co/u1KKBf4JRT pic.twitter.com/bLJXUSixkS

— Nikki Haley (@NikkiHaley) April 24, 2023
In early April, Variety published an article detailing allegations of misogynistic behavior on Lemon's part toward his female coworkers at CNN, further tarnishing his reputation.
He allegedly sent threatening texts to one of his colleagues, insulted and mimicked another, and called a producer obese in front of her. A spokesperson for Lemon has disputed the rumors.
When asked about the pay gap between the men's and women's national soccer teams last fall, Lemon caused a stir by suggesting that the men's squad should be compensated more because they were "more interesting to watch."
The 57-year-old had made his regularly scheduled morning appearance on CNN on the day when rumors of his departure began circulating.
"After 17 years at CNN, I would have thought someone in management would have had the decency to tell me directly," Lemon tweeted.
A great day for women everywhere. Now, let's get men out of women's sports. #StillInMyPrime https://t.co/u1KKBf4JRT pic.twitter.com/bLJXUSixkS

— Nikki Haley (@NikkiHaley) April 24, 2023
"At no time was I ever given any indication that I would not be able to continue to do the work I have loved at the network."
In his words, "it is clear that there are larger issues at play."
The network did not provide any further details regarding the nature of his dismissal. A second statement released on Monday afternoon, however, termed Lemon's account of events "inaccurate" and claimed that he had been offered a meeting with management.
According to the New York Times, which cited unnamed persons familiar with the matter, Lemon has retained the services of entertainment attorney Bryan Freedman to discuss the terms of his contract with CNN, which is reportedly set to run until 2026.
The network announced that Lemon's old co-hosts on CNN This Morning, Ms. Harlow and Ms. Collins, will continue the show.
After starting his career at a local NBC affiliate in Chicago, Lemon joined CNN in 2006. He was the host of the nightly news program Don Lemon Tonight for nearly eight years. He moved to the morning show's new time slot in November 2016 alongside Poppy Harlow and Joan L. Collins.
The New York Times stated that after Lemon's statements regarding Ms. Haley, CNN producers found that guests did not want to come on the show with Lemon.
Ratings for the show have been low as of late, falling below both Fox & Friends and Morning Joe on MSNBC.
Lemon was labeled the "dumbest man on television" by former president Donald Trump in a tweet he made about him on his social media site Truth Social on Monday.
He remained silent over the dismissal of Tucker Carlson.