Ed Sheeran, who has won a Grammy, is in court to defend himself against charges that his 2014 song Thinking Out Loud is a copy of Marvin Gaye's 1973 hit Let's Get It On. Ed even played guitar and sang on the stand Thursday during the $100 million copyright infringement trial against him. This was to show that his single copied the Marvin Gaye song Let's Get It On.
The lawsuit that is still going on says that Ed Sheeran's song copied parts of Marvin Gaye's Let's Get It On. This problem between Ed Sheeran and the estate of the late co-writer of "Let's Get It On," Ed Townsend, began in 2016.
People said that Ed talked about how he writes songs and said that he can now write almost eight to ten songs a day, whereas as a teenager he could only write one or two songs a day. "If a song takes longer than a day, it's not worth pursuing," he said.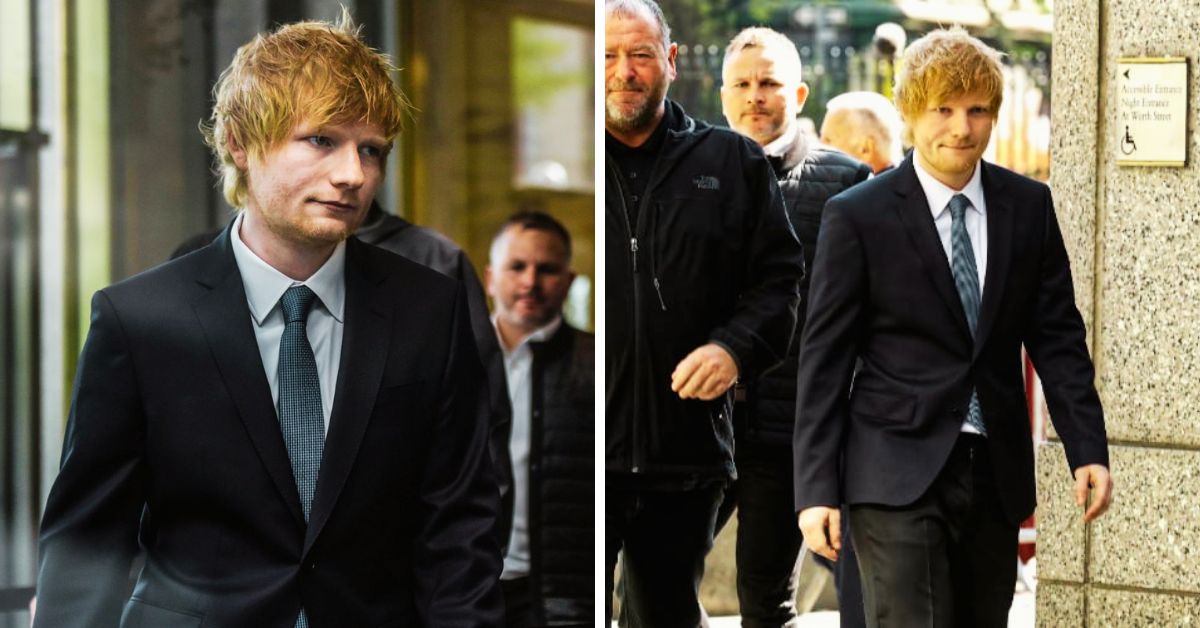 Check out some of the latest news about courtroom trials we've published recently:
On Thursday, Ed Sheeran played the first line of Thinking Out Loud as a way to argue against the expert witness for the client, Alexander Stewart. The singer also said that he had written 10 songs just this week.
The singer then talked about how he and co-writer Amy Wedge made Thinking Out Loud. He said that it was a "very collaborative" process. He said that he was moved to write the song after hearing Amy Wedge play the chords before dinner. He said that the idea came to him right away.
Ed also said that the line "I'm singing out now" was meant to be in the song at first, but it was changed to "I'm thinking out loud." He also played the first few bars on his guitar and sang both versions of the song in court.
During his appearance on the trail earlier on Tuesday, the musician said, "If I'd done what you're accusing me of doing, I'd be an idiot to stand on stage in front of 20,000 people and do that. It is my belief that most pop songs are built on building blocks that have been freely available for hundreds of years."