Gia Duddy praised her boyfriend Will Levis on Friday after the former Kentucky quarterback was finally picked 33rd overall by the Titans on Day 2 of the 2023 NFL Draft after a painful first-round slide.
Duddy, who is becoming popular on social media, joined Levis and his family at Kansas City's Union Station on Thursday for the first-round celebrations.
Even though Levis was expected to be chosen on Day 1, the 23-year-old quarterback stayed in the green room while other quarterbacks in his class, like Bryce Young to the Panthers, C.J. Stroud to the Texans, and Anthony Richardson to the Colts, were taken in the top 10. As the night went on, people started to talk about the strange drop in Levi's stock price.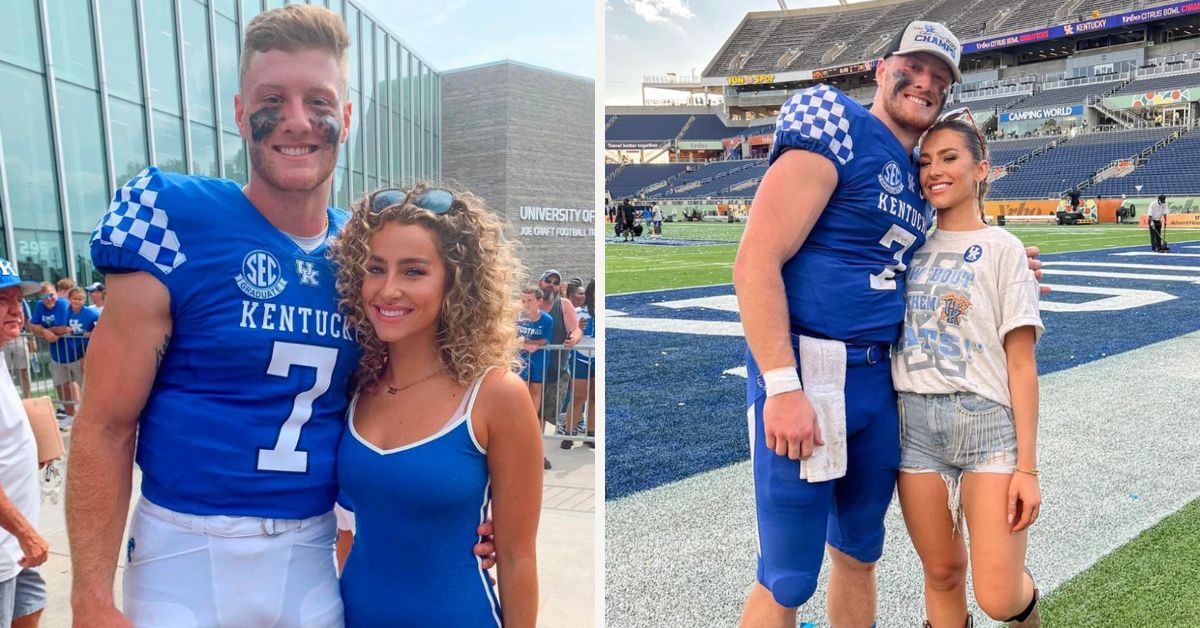 "Will Levis' left toe that caused him to miss two games last year was 'problematic' for one team that considered him," ESPN's Chris Mortensen wrote Thursday night on Twitter.

"Levis says the 'toe has healed' and good to go. Another team believes Levis could manage it but thought surgery would need discussion after season. Levis disagrees."
Check out some other new content we've published:
In stories before the draft, it was also said that the quarterback's personality raised some red flags.
"Just some reports, you don't know who to trust this time of year but apparently he came off as not having an ideal personality," ESPN draft expert Todd McShay said on "SportsCenter."

"Some arrogance, some cockiness in his meetings. That's a team-by-team basis, but ultimately the turnovers and style of play is an issue, too. He plays the quarterback position like a linebacker and we saw the toll it had on his body last year. A lot of teams I talked to were worried he was going to have a Carson Wentz case when it's all said and done if he doesn't learn how to protect his body better."
Gia Duddy Instagram post:
View this post on Instagram
Levis and his family, including his sister Kelley, can finally breathe a sigh of relief now that his NFL future is set in stone. Since more than two years ago, the quarterback has been seeing Duddy.