Ed Sheeran said some harsh things about a musicologist on Monday, as the second week of the court hearing about similarities between his hit song "Thinking Out Loud" and Marvin Gaye's standard "Let's Get It On" began.
Sheeran said of the evidence given by Alexandfer Stewart, a musicologist hired by Gaye's estate as an expert witness, "I think what he is doing is crimin@l." Stewart is a musicologist. "I don't know why he's allowed to be an expert."
Sheeran, Warner Music Group, and Sony Music Publishing are being sued by three of the relatives of Ed Townsend, who wrote the 1973 song with Marvin Gaye and is listed as a co-writer on the song's credits.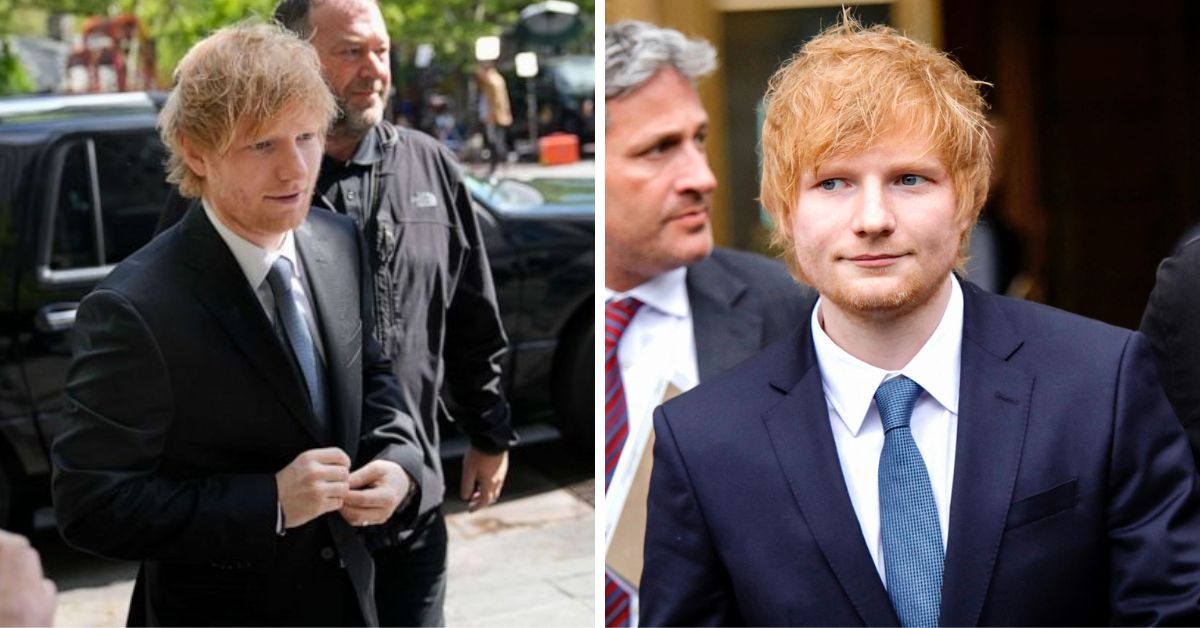 As he did last week, Sheeran played his guitar to refute Stewart's testimony, in which he said that one of the chords Sheeran plays at the beginning of "Thinking Out Loud" is similar to the minor chord that comes at the same point in "Let's Get It On."
If you are a fan of Ed Sheeran then you might also find this interesting:
On Thursday, Sheeran played the major chord that he said he has played at that point in the song "every single gig," and then the minor chord that Stewart had mentioned. Sheeran said, "It works very, very well for him, but it's not the truth."
Today, Sheeran went back to the stand and was questioned by one of his lawyers, Ilene S. Farkas. She asked him to switch between parts of his own songs and parts of songs by Nina Simone, Stevie Wonder, Bill Withers, Blackstreet, and Van Morrison. He did this to show that Stewart had misrepresented the melodies of his songs and what he was trying to do with them.
"To have someone come in and say, 'We don't believe you, you must have stolen it,'" Mr. Sheeran said, "I find that really insulting."
Later, a lawyer for the Gaye estate, Patrick Ryan Frank, asked Sheeran about the sounds he plays in the song. Sheeran replied, "I know what I'm playing on guitar."