Tom Brady has spoken publicly about his divorce from Gisele Bundchen after 13 years of marriage, claiming that he is concentrating on his family and football during what he calls a "very amicable situation."
"I think a lot of professionals in life go through things that they deal with at work and home," the Tampa Bay Buccaneers quarterback said on his weekly podcast Monday, just days after he and Bundchen announced their divorce.
"Obviously, the good news is it's a very amicable situation, and I'm focused on taking care of my family, and certainly my children, and doing my best job to win football games. That's what professionals do."
Brady told sports commentator Jim Gray on their "Let's Go!" podcast that he "focus at work when it's time to work, and then when you come home, you focus on the priorities at home. All you can do is the best you can do. That's what I'll continue to do as long as I'm working and as long as I'm a dad."
Gray questioned Brady on the difficulty of separating the two. Brady added, "That, I believe, is what it means to be a professional. I've dealt with many challenging situations on and off the field over 23 years, and a lot of it does play out in front of many people."
You can also take a  look  at other celebrities' divorce details we have provided below links:
We're not actors even though we're on TV, and that's what I think is interesting about being a football player or an athlete in general. That's who we are in the world.
We're putting up our best effort. What you see on TV is the real me competing with my teammates every day and giving my all for the team, and that's how people have gotten to know me over the years.
"Everyone is going through different things. We all have our unique challenges in life. We're all humans. We do the best we can do."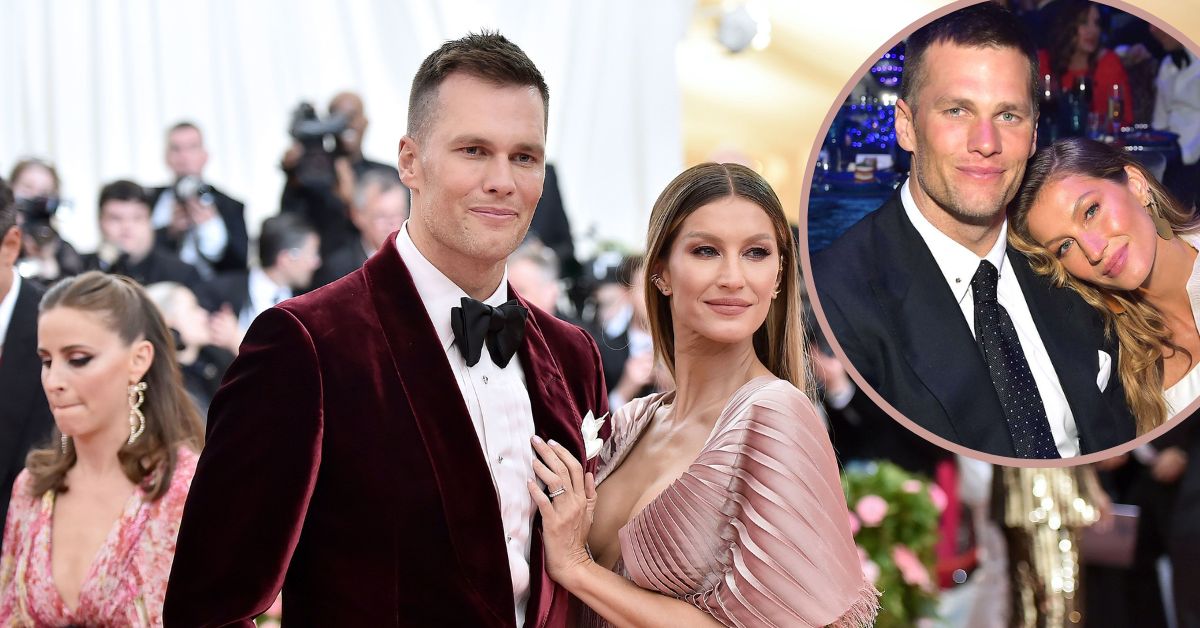 Brady, 45, had announced his retirement from the NFL in February before changing his mind. To "deal with personal things," as head coach Todd Bowles put it, he missed 11 days of training camp back in August.
Brady recently discussed the personal toll of a two-decade NFL career in a podcast interview.
"I haven't had a Christmas in 23 years, and I haven't had a Thanksgiving in 23 years; I haven't celebrated birthdays with people I care about born from August to late January. And I'm not able to be at funerals, and I'm not able to be at weddings," Brady said.
You can also take a  look  at other celebrities' divorce details we have provided below links:
Meanwhile, Bündchen, 42, expressed "concerns" in an interview with Elle magazine published in September. He had announced his retirement from the field earlier that winter.
"This is a very violent sport, and I have my children, and I would like him to be more present," Bündchen told the publication. "I have had those conversations with him over and over again. But ultimately, I feel that everybody has to make a decision that works for [them]. He needs to follow his joy, too."