Before their second-round showdown with the Miami Heat, the New York Knicks were on a roll: a traditional and typical NBA foe, but one who can be defeated. With the Eastern Conference wide open, the Garden crowd appeared ready to make a deep playoff run. They only needed to beat the eighth-seeded and severely injured Miami Heat to advance from the play-in round.
Jimmy Butler then made an appearance. The Heat's leading scorer and rebounder finished with 25 points, 11 boards, and four assists in 43 minutes of action. Despite twisting his right ankle late in the fourth quarter, Butler remained in the game and played the decoy role for the final five minutes.
Thanks to a solid second-half performance, Miami won the first game of the series 108-101 at Madison Square Garden, proving to the Knicks that their first-round upset of the Bucks was no fluke.
Will the Heat's star player be ready for Game 2 after being sidelined by what could have been a season-ending injury if not for the adrenaline rush? Here is how his health looks going into the game on Tuesday.
Is Jimmy Butler Playing vs. Knicks Today?
Jimmy Butler will sit out Game 2 with an injured right ankle, reports Shams Charania of The Athletic.
Due to a sprained right ankle, Miami Heat player Jimmy Butler will not play in Game 2 against the New York Knicks. The incident happened in the fourth quarter of Sunday's 108-101 triumph by Miami over the Knicks when Butler collided with Josh Hart on a drive to the basket.
Heat star Jimmy Butler is out for Game 2 vs. Knicks due to sprained ankle.

— Shams Charania (@ShamsCharania) May 2, 2023
On Tuesday night, almost an hour before tip-off, the news broke. Miami has relied heavily on Butler's scoring skills in these playoffs, so his absence is devastating. He is scoring 35.5 points per game on average in these playoffs.
Butler went down with the injury in the last minutes of the fourth quarter of the Heat's Game 1 triumph. He seemed to roll his right ankle after catching up with New York's Josh Hart on a drive to the basket. Though his team held a slim advantage, he battled through to the final 23 seconds.
He may play in Saturday's Game 3 in Miami. The first tip is set for 3:30 pm ET.
We've recently written top posts about famous people injured in the game. If you want more information, you should read the pieces below:
What Channel is Heat vs. Knicks on?
Date: Tuesday, May 2
TV channel: TNT
Live stream: Sling TV
TNT will broadcast Heat vs. Knicks Game 2. Sling TV subscribers can watch the game live online.
Sling TV is currently offering 50% off your first month, just in time for the NBA Playoffs, which fans in the United States can view. Watch every game on TNT, ESPN, and ABC with Sling Orange for just $20 for the first month. Sling Orange and Sports Extra, which includes NBA TV, can be had for $27.50 for the first month. The region imposes blackout limits.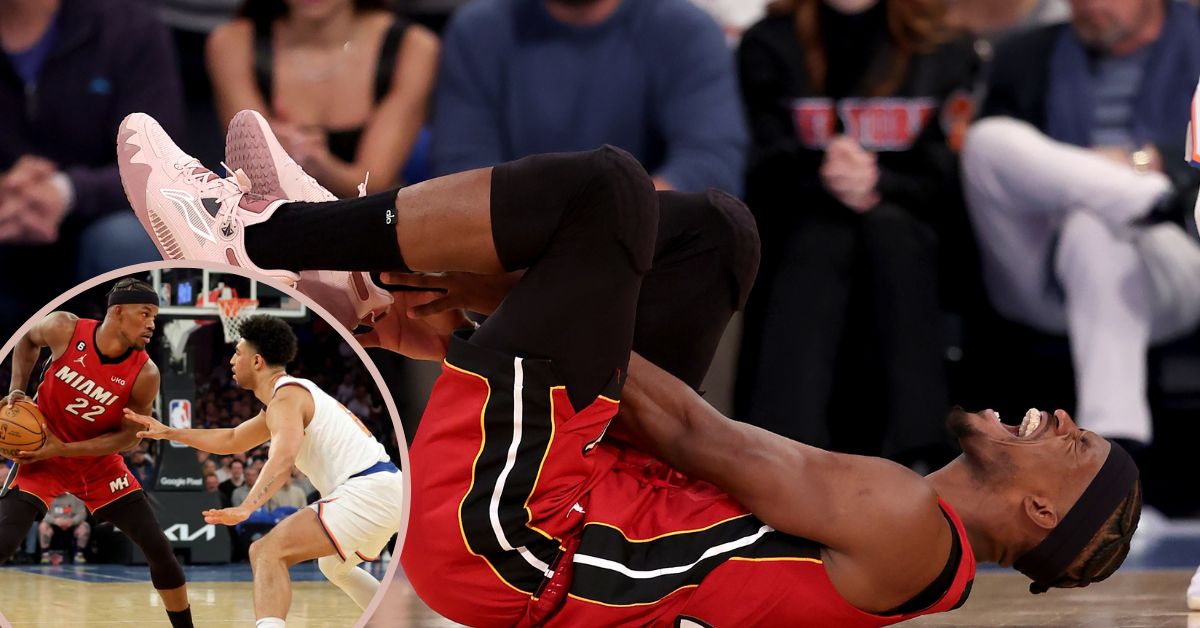 What Time is Heat vs. Knicks Tonight?
Date: Tuesday, May 2
Time: 7:30 pm ET | 4:30 pm PT
Game 2 between the Heat and Knicks will tip off just after 7:30 pm ET on Tuesday, May 2, at Madison Square Garden in New York.