All indications are that Miami Heat player Jimmy Butler will not play in Game 2 against the New York Knicks due to a sprained right ankle. Accidentally colliding with Josh Hart on a drive to the basket in the fourth quarter of Sunday's 108-101 Miami Heat victory over the Knicks led to Butler's injury.
Even though Butler stayed in the Sunday game despite his ankle injury, he cannot play in the rematch on Tuesday. Before ruling out the veteran about 90 minutes before tipoff, Heat head coach Erik Spoelstra informed reporters on Tuesday morning that a decision on Butler's status for a start two wouldn't be made until closer to the 7:30 p.m. start time.
The Heat are on the floor at MSG for Shootaround. Jimmy Butler was here earlier. Head Coach Erik Spoelstra says it will be a decision between Jimmy, him and the medical staff for tonight. It depends on his mobility #HEATCulture #nba #NewYorkForever pic.twitter.com/lEHVAYIim5

— Josh Moser (@TheMozKnowz) May 2, 2023
"Look, at this point, yeah, we're having very reasonable conversations," Spoelstra said. "I know where his heart is. I know what he wants to do. This was not just a decision between Jimmy and I. We're probably the worst people to rely on to make that kind of decision, you know? So yeah, we have to pull into the medical staff, the trading staff and make a responsible decision. And that's our decision, and we're all on board with that."
We've recently written top posts about famous people who got injured. If you want more information, you should read the pieces below:
As the Heat's medical staff attended to Butler following the play in Game 1, he stayed on the floor for a considerable time. Butler, after a timeout, got up and hobbled to the free throw line, where he calmly sank both shots to increase the Heat's advantage to five points.
Jimmy Butler is down after rolling his ankle on this play pic.twitter.com/VeiDjcF5E2

— Action Network (@ActionNetworkHQ) April 30, 2023
At first glance, it appeared that Butler was only hitting his free throws out of desperation to get back into the game. He was obviously in discomfort, but he kept playing through it. His presence alone was enough to enable the Heat win the game and take the lead in the series in the final minutes.
"Find a way to win, be out there, be a presence," Butler said after the game. "I didn't do too much except for airball a 3, but I'll take the dub."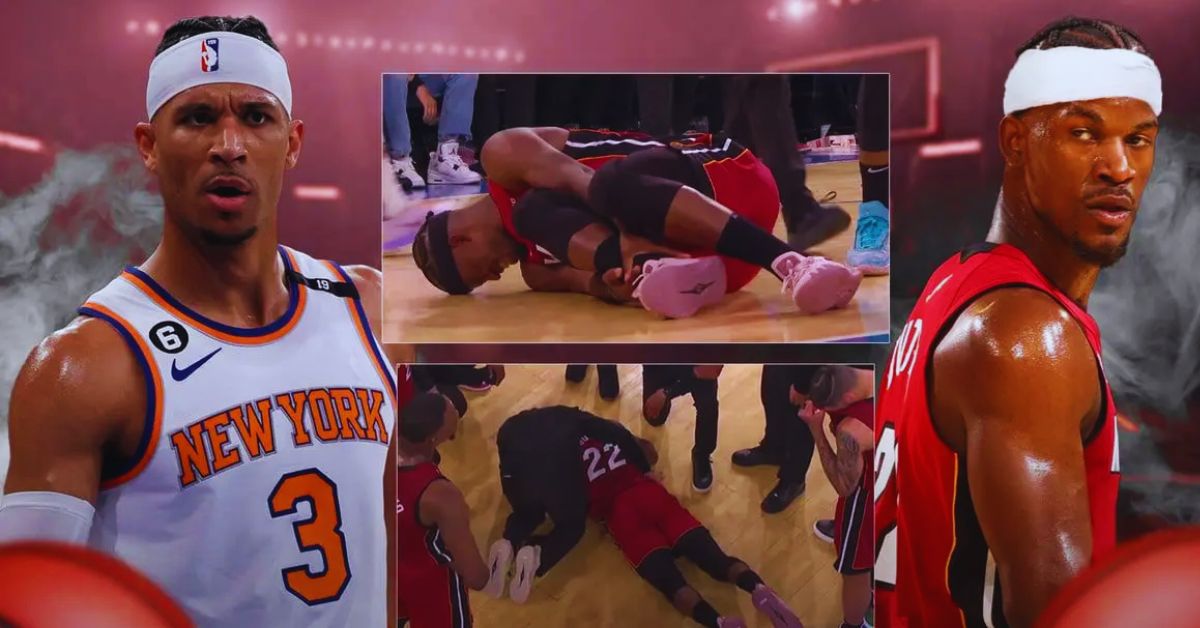 When asked about his injury, Butler said it felt "like a rolled ankle," thus it is unclear how successful he will be if he returns later in the game. His 25 points, 11 rebounds, four assists, and two steals on 8-of-16 shooting were highlights in the Heat's historic first-round upset of the No. 1 seed Milwaukee Bucks.
Without him, the Heat won't be able to surpass Game 2, and they'll have a tough time winning the rest of the series against Indiana, where Tyler Herro and Victor Oladipo are also out with long-term ailments.