Deadpool 3 is a real thing. The cast is being collected in preparation for filming later this year, and the picture also has an official release date.
Morena Baccarin and Stefan Kapii, who play Vanessa and Colossus, are the most recent cast members to be confirmed to return. However, they are far from the only exciting cast additions for the threequel.
If the thought of Deadpool in the MCU weren't intriguing enough, the third film would reintroduce Hugh Jackman as Wolverine. Naturally, Reynolds and Jackman have been teasing each other about the official title of the threequel.
Originally, writers Wendy Molyneux and Lizzie Molyneux-Logelin of Bob's Burgers were hired to create the threequel. However, it appears that the third film will be written by Rhett Reese and Paul Wernick, who wrote the first two films.
With that in mind, here's everything you need to know about Deadpool season 3's MCU premiere.
Deadpool 3 Release Date: When is the News Chapter Coming Out?
Deadpool 3 was supposed to be released in theaters on September 6, 2024; it was pushed back to November 8, 2024, because Blade had to move back in the MCU release plan in October 2022.
In MCU semantics, this likely means that the threequel will be the first installment of Phase 6 unless Blade takes over with its September 2024 release.
Director Shawn Levy, creating his third feature with Reynolds following Free Guy and The Adam Project, said in December 2022 that filming would begin "on or about" May 2023, so let's hope that date holds.
We have recently covered some articles about upcoming movies and shows. You can find the release dates in the posts listed below:
Deadpool 3 Cast: Who Will Appear in Season 3?
Of course, Ryan Reynolds is returning as Wade Wilson, nicknamed Deadpool, and he's got some serious competition. Hugh Jackman, as previously stated, will make his MCU debut as Wolverine. We're still unsure how it'll work canonically, but we're assuming there'll be some multiversal hijinks.
In December 2022, Jackman explained: "All because of this device they have in the Marvel world of moving around timelines now, we can go back because it's 'science.' And so I don't have to screw with the Logan timeline, which was important to me and probably to the fans, too."
Reynolds technically made his MCU debut in an advertisement with Thor: Ragnarok character Korg and in the Avengers Campus attraction Avengers Assemble: Flight Force. There's also an intriguing new addition to the Marvel universe, as Emma Corrin has been announced to play the primary villain in the film. We don't know who they'll play, but their casting is solid.
Matthew Macfadyen, who starred in Succession, will also make his MCU debut in Deadpool 3. Unfortunately, we don't yet know who he'll be playing. Deadpool 2 introduced us to a slew of new X-Force members, and while some didn't make it, we could see Cable (Josh Brolin) and Domino (Zazie Beetz) return in the third installment.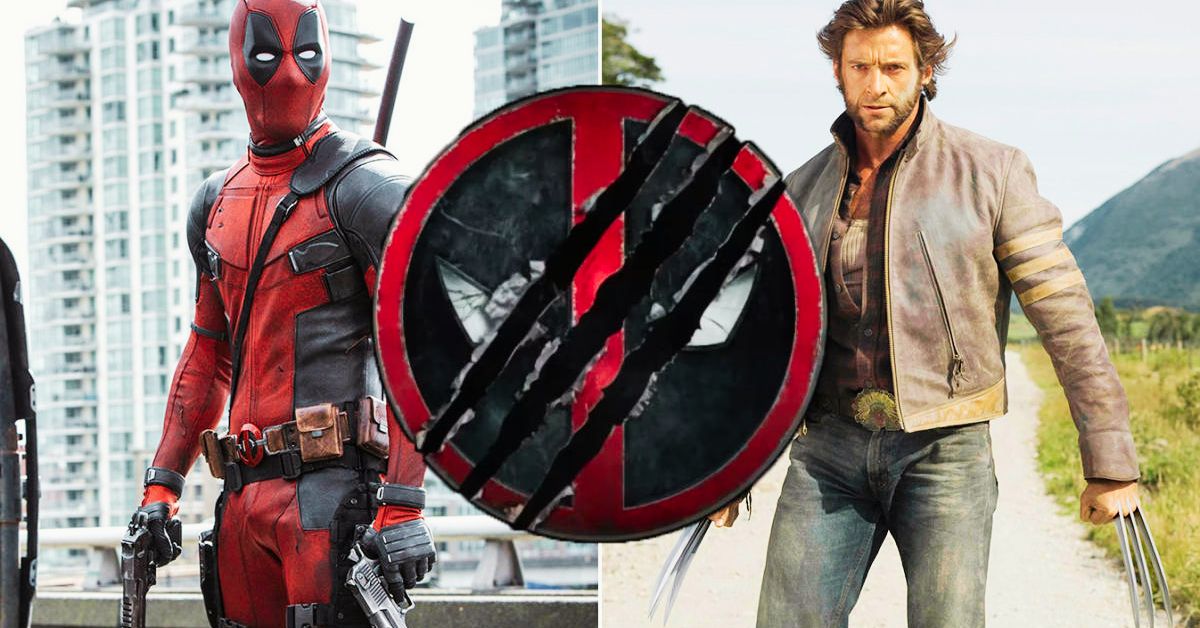 After some hedging and hawing, Beetz hinted at a return during an August 2022 interview: "Well, I can't, obviously, really say anything, but I feel lucky. I can't divulge or say anything, so we'll see, I suppose."
Stefan Kapii is back as Colossus, but we don't know much about his fellow X-Force members Negasonic Teenage Warhead (Brianna Hildebrand), Yukio (Shioli Kutsuna), Russell (Julian Dennison), and Peter (Rob Delaney).
Fans shouldn't hold out much hope for the comeback of characters like Shatterstar (Lewis Tan) and Zeitgeist (Bill Skarsgrd) in Deadpool 3 — but superheroes typically cheat death in comic books, so never say never.
Vanessa, Deadpool's girlfriend, is one character in the franchise who has already cheated death (as long as Deadpool 2's post-credits sequence is canon)—Morena Baccarin's comeback as Vanessa was confirmed in April 2023.
Baccarin previously justified Vanessa's lack of screen time in the sequel, claiming that the film was 'fridging' her.
"I can understand that people felt that way, and I certainly was disappointed that I didn't have more to do because I just loved the part so much," she explained.
"But in watching the film and reading the script, it felt like such an emotionally pivotal role in the film, and the entire arc of his character is set into motion because of what happens to my character."
We were already quite sure Blind Al would be back thanks to a tweet from Reynolds and Leslie Uggams, who portrays the roommate, and Uggams' return was officially announced in March 2023.
The same statement announced that Karan Soni would reprise his role as Dopinder in his third Deadpool film. TJ Miller, who played Weasel in the previous two films, has stated that he'd "rather they didn't" do a third. And if it means he won't return, we won't be too concerned…
Reynolds also fueled speculation that Miss Minutes, Loki's AI for the Time Variance Authority, would appear in Deadpool 3. Miss Minutes' Twitter account tweeted @ Deadpool, prompting Reynolds to respond, "Hello, Miss Minutes."
Hello, Miss Minutes.

— Ryan Reynolds (@VancityReynolds) November 29, 2022
Though there isn't much else to say about this interaction, you can imagine that fans interpreted it as a possible inclusion for the AI.
And if you're expecting another MCU crossover with Charlie Cox as Daredevil, don't hold your breath: Cox has ruled out a Deadpool 3 appearance in December 2023. But, then again, wouldn't he say that?
We have recently covered some articles about upcoming movies and shows. You can find the release dates in the posts listed below:
Deadpool 3 Plot: What Will Deadpool 3 Be About?
Reynolds suggested that the third installment is "looking to go in a completely different direction," adding, "Often, they reboot or change a character maybe like four movies too late."
Though Deadpool's original director stated that the threequel didn't need an R rating to be great, the film will be rated R, so don't worry. Feige acknowledged in February 2021 that Deadpool has "established" itself as an R-rated franchise.
After Reese and Wernick joined the project, they promised that the film would not be "Disney-fied."
"They are going to let Deadpool be Deadpool, you know? It's not like any particular joke may be the one that they say: 'You know, that's too far.' That could happen, but to this point, it's been nothing but support," Reese assured.
It's unknown how the film's MCU connection will affect the series' continuity from the first two films or if it'll effectively be a soft reboot. Is this implying that time travel will play a more significant role in Deadpool 3?
The last time we saw Negasonic Teenage Warhead, she was repairing Cable's time machine so Deadpool could right the wrongs of the past, including an unfortunate yet amusing career choice made by Ryan Reynolds.
A narrative tease from Reese has us assuming that the third film will make Deadpool's arrival in the MCU a part of its tale rather than retconning his MCU position.
"It's a wonderful opportunity for fish-out-of-water. Deadpool is a lunatic at the center of a movie. To drop a lunatic into a very sane world, it's straight butter. It's going to be fun," Reese said.
Before the Disney-Fox merger, Reynolds tweeted in January 2021 that the third film would be a Rashomon-style road trip with Deadpool and Wolverine.
Is this the situation now? Rashomon focused on numerous people narrating how a samurai was murdered in a forest. In this scenario, could Wolverine be the deceased samurai?
It's critical to have open, honest and healthy discussions around mental health. By retweeting #BellLetsTalk you can make a difference. In case that's not enough, before Disney bought Fox, Deadpool 3 was gonna be a road trip between Deadpool and Logan. Rashomon style. For real.

— Ryan Reynolds (@VancityReynolds) January 28, 2021
Feige has also set a high bar for the film, comparing it to other MCU threequels. "How do we elevate it in the way we've been able to with Civil War, Infinity War, and Ragnarok?" he said. "It's enjoyable to be in the world of the Ryan Reynolds show."
All we know about the third film is that Deadpool and Wolverine "hate each other."
"I'm just talking from my perspective, [Logan's] frustrated by him – [he] wants to be a million miles away from him or wants to punch him in the head," Jackman noted. "Unfortunately, he can't be a million miles away from him in this movie, so I'm probably going to punch him in the head a lot."
We have recently covered some articles about upcoming movies and shows. You can find the release dates in the posts listed below:
When Will the Deadpool 3 Trailer Be Released?
The third film hasn't even begun filming. Therefore there won't be a trailer for quite some time. We're sure Reynolds will have a fantastic social post planned for when the filming finally begins.
Deadpool 3 will be released in theaters on November 8, 2024. Deadpool and Deadpool 2 are now available to watch on Disney+.