At Chris Brown's birthday party, Usher, his mentor and longtime friend, is said to have gotten into a heated fight with him. According to reports, this argument also led to a fight between the two singers. Before this fight happened, Usher, Mario, Summer Walker, and Bow Wow, along with other guests, sang "Happy Birthday" to Chris Brown, who turned 34 on May 5, 2023. Here is everything you need to know about the fight between Usher and Chris Brown.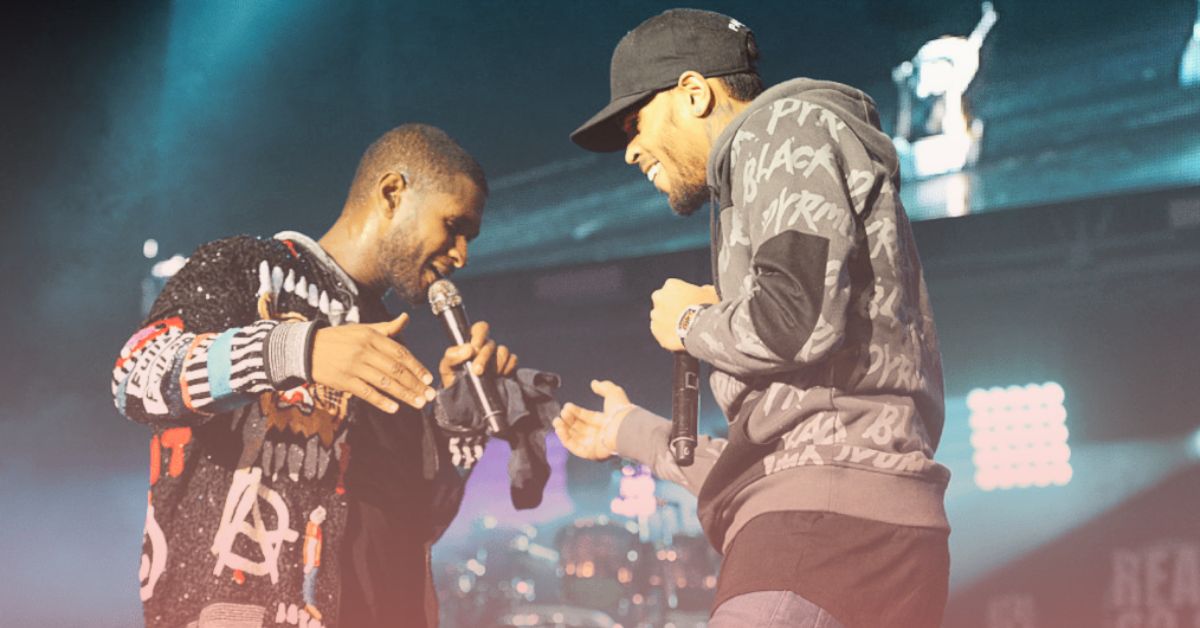 Chris Brown Fights Usher at Birthday Party
Chris Brown tried to talk to Teyana Taylor while she was sitting on a bench at the Las Vegas Skate Rock City roller rink. Brown was very angry that Taylor seemed to be avoiding him for no reason.
The 'Kiss Kiss' singer started to yell at Teyana Taylor, so Usher stepped in to calm him down. Brown wasn't happy about this, so he cursed at both Usher and Taylor before he and his crew left the skating rink.
Usher then went to find Chris Brown. The Let It Burn singer went behind a line of charter buses in the parking lot, where the birthday boy and his crew were reportedly waiting. Shortly after that, Usher came out of there with what looked like a bloody nose. Representatives for Usher and Chris Brown have not yet said anything about this.
View this post on Instagram
Recommended For You:
Chris Brown Throws Fan Phone Into the Crowd While On Stage For Filming
Chris Brown's  Controversial Past
After pleading guilty to hitting his then-girlfriend Rihanna in 2009, Chris Brown has been in a lot of trouble with the law and has been getting a lot of hate on social media.
In 2017, Brown's ex-girlfriend Karrueche Tran got a five-year protection order against him for being mean to her because she didn't return the gifts and money he gave her while they were together.