CBS decided not to renew S.W.A.T. for a seventh season, making it the most well-known cancellation so far this upfront. The series will conclude with the forthcoming Season 6 finale. S.W.A.T., starring Shemar Moore, was the most established and expensive CBS scripted series currently developing.
It was inspired by the 1975 TV series and feature picture. Its fate serves as a stark reminder of the challenging economic realities of the broadcast industry.
S.W.A.T. delivered on its promise this season and became one of the few TV shows to see a double-digit increase in linear viewers from year to year after moving to Fridays, where the drama thrived. It might be the most popular TV program to be canceled this season.
One of only a few broadcast drama shows featuring a Black lead, S.W.A.T., a co-production between Sony Pictures TV and CBS Studios, went from a string of early renewals until last year to a cancellation. I've heard that's because the top studio, Sony TV, and CBS couldn't agree on a financial deal.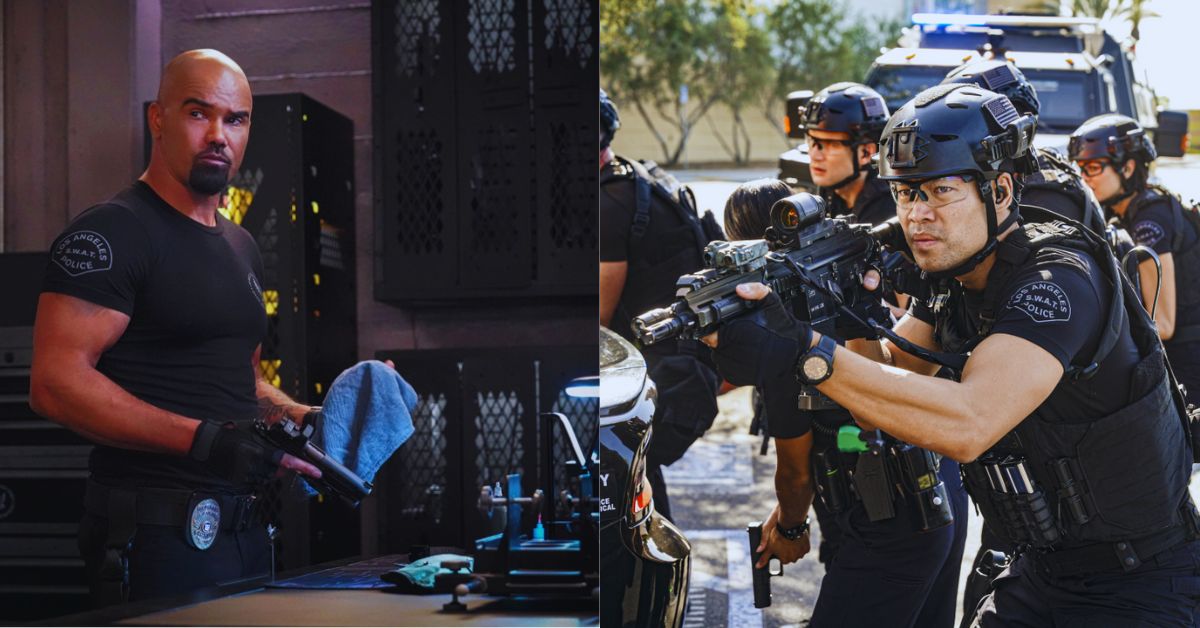 As Deadline revealed in March, those recent early renewals occurred as the network kept the licensing fee the same, increasing budgetary pressure and reducing the show's profit margins because the cost of producing TV series rises yearly.
Sony was unwilling to renew the license for a second time at a flat rate because doing so would jeopardize the show's business plan. I've heard that CBS, which allowed its S.W.A.T. exclusive window to lapse, finally increased the licensing cost.
Still, the offer came with a cut of the order, which would've increased the per-episode budget and harmed the show's financial viability. Even while the two sides continued to negotiate, there was still a distance between them, which resulted in today's cancellation.
Additionally, CBS just aired its two drama pilots, Elsbeth and Matlock, both of which received positive reviews, giving the network more room to maneuver with its bubble series, which also include the freshman dramas East New York and True Lies, whose chances of being renewed for a second season seem bleak.
Amy Reisenbach, president of CBS Entertainment, said,
"For six seasons, the amazing talents of the S.W.A.T. cast led by Shemar Moore, the writers, producers and crew guided by Executive Producers Shawn Ryan, Andy Dettman and Aaron Rahsaan Thomas brought us compelling, action packed episodes that also addressed important social issues and contributed to the success of our primetime line up. We sincerely thank them for their incredible work and passion and also thank our dedicated fans who tuned in every week."
S.W.A.T., now in its sixth season, has helped revitalize CBS' Friday drama roster by launching breakthrough smash Fire Country and teaming up with stalwart Blue Bloods. S.W.A.T. is the only drama out of the three that didn't go to the following season. (It is the only one that CBS doesn't entirely own.)
"From a ratings perspective, it's a no-brainer to pick it up, the show is a big hit for CBS," executive producer and showrunner Ryan, who also has the recently released, critically acclaimed Netflix series The Night Agent, told Deadline in March.
"We live in this weird age now where economic conversations take place and take precedence over what viewers really want to watch on their screens, and hopefully Sony and CBS work out the details to bring it back because I know the fans want to."
Moore plays a former Marine and S.W.A.T. sergeant in the television series S.W.A.T. who leads a specialist tactical unit that serves as the final line of defense for Los Angeles police.
Daniel "Hondo" Harrelson struggles to build a bridge between his two worlds because he is torn between loyalty to the community where he was reared and commitment to his brothers in blue.
The cast includes Rochelle Aytes, Jay Harrington, David Lim, Kenny Johnson, Patrick St. Esprit, and Alex Russell. Executive producers include Paul Bernard, Andy Dettman, Billy Gierhart, Justin Lin, Neal Moritz, Marney Hochman, Pavun Shetty, and Shawn Ryan.
Check out some of your favorite season's renewal status here:
The plot for S.W.A.T.'s conclusion, written by Brandon Margolis and Brandon Sonnier and headed by Billy Gierhart, is shown here.
"Legacy" – On part two of the sixth season finale of S.W.A.T., airing on Friday, May 19 on CBS, the team collaborates with the DEA and their steel-jawed leader, Mack Boyle (guest star Timothy Hutton), to stop a ruthless cartel boss waging war on the streets of Los Angeles as he exacts revenge on those who killed his son.