Freddie Gibbs has responded on social media to his ex-girlfriend's claims that he disappeared after she got pregnant. On Friday, May 5, Gibbs posted five words on Twitter about the many claims that have been made against him in the last 48 hours, including that she paid for his phone.
"I ain't got no phone," said Freddie Gibbs.
The tweet has been seen 1 million times, and people have made jokes and comments about the whole thing. The same day, Destini, who is also known as The Fit Mami, went on Twitter to talk about her friendship with Freddie Gibbs.
Gibbs started d@ting the adult film star in 2020, and he wasn't afraid to post about it on social media. They went to Paris together and bought similar Cubs jerseys, among other things. She said that the artist stopped talking to her after she got pregnant earlier this year, even though he had said he wanted to start a family with her.
"So y'all remember when I dated freddie gibbs right? well let's talk about it," she said at the start of her long thread. "So, I met Fred in 2020 when he slid into my Instagram direct message box.  And, just so you know, he was always aware that I did p*rn and was very supportive…Blogs started talking about us after we made it public, but we didn't care because we were just having fun."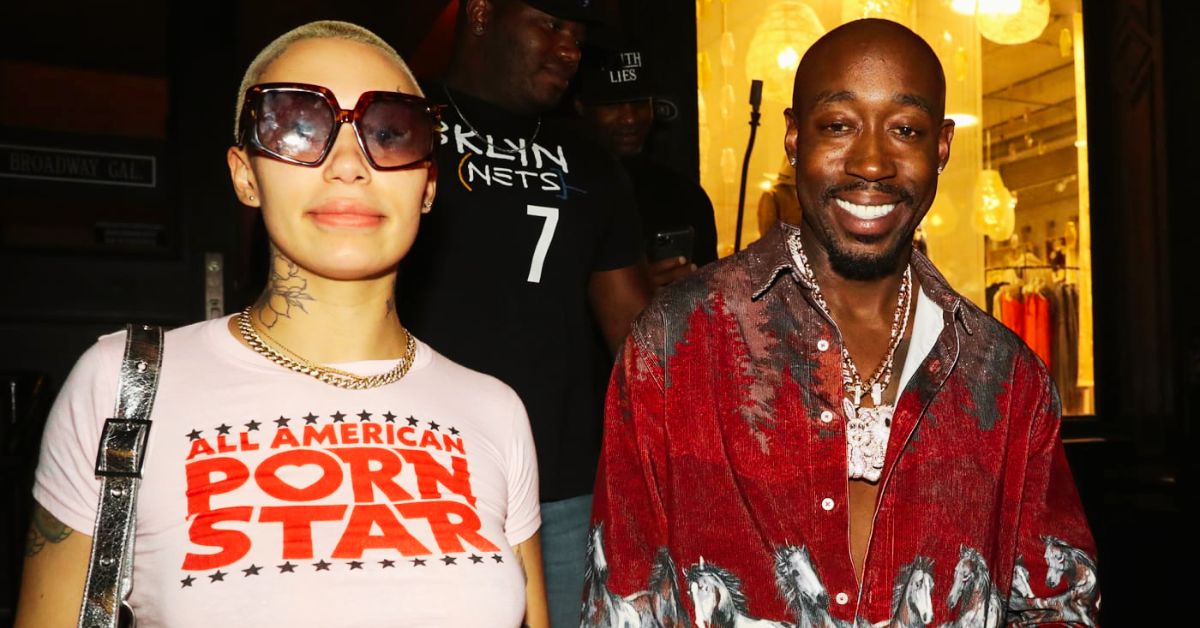 "Shortly after that, it was time to go to Europe. we went, we enjoyed it, everything was great…we would always talk about having a baby. none of it was one-sided."
She continued: "After we got back from Europe his stateside tour started. everything was good until we got jumped in Buffalo, NY. Here's me fighting looking thicc in the orange. Freddie is in the back in the green."
Find Out Why These Articles Have Gone Viral:
Then, Destini re-posted the viral video of Gibbs getting beat up in Buffalo last May. At the time, Gibbs and Benny The Butcher were in the middle of a heated fight.
"That day really changed everything for me," she continued on Twitter. "I ended up having to get a prescription for Xanax because I was so paranoid. I was having nightmares. it was horrible. I felt like I was going crazy at times.
Destini said other things about Gibbs and how they acted s*xually, like that he spread his cheeks for her, which made the name "Spreadie Gibbs" trend. The rapper seemingly brushed it off responding with a brief Tweet simply saying, "The yams."
This isn't the first time the rapper known as Alfredo has had trouble with a romance. Last year, Raven Tatum yelled at Gibbs after he talked about their breakup on his $oul $old $eparately album, including how he got a protection order against her.
"[I'm] over here chilling raising our son and I wake up to my govt name being called out on your album," she wrote on Twitter. "[U] got a new BM and a new GF. talk about them hoes. leave me out of it. please."