Angelina Jolie has been in a number of high-profile relationships as one of the world's most recognized people. Her relationship with Brad Pitt has gained the most attention over the years. Still, in a recent interview, Angelina recently highlighted her relationship with another prominent star, Denzel Washington, when discussing the best s*x she's ever had.
Angelina talked about their experience working together and their relationship in the interview.
Were Angelina Jolie and Denzel Washington Ever Together?
Angelina and Denzel co-starred in The Bone Collector in 1999. Angelina plays a cop who falls in love with a quadriplegic forensics expert while attempting to track down a serial k!ller in the film.
Angelina Jolie stated in an interview to promote the upcoming film Girl, Interrupted that she and Denzel worked hard to develop intimacy between them to make the relationship between their characters real.
"It was great seducing someone with your mind, a huge turn-on," she stated back then. She described their characters going on a "fascinating journey," adding that it was "the best s*x I ever had."
"What's fascinating are the journeys these two characters undertake, and the deep relationship that evolves between them," she added.
On May 8, OLAMIDE posted a Tweet on her official Twitter profile with a statement on Angelina Jolie and Denzel Washington's Releation. You can read the tweet provided below:
A lot of people didn't know Angelina Jolie and Denzel Washington didn't have sex. You all got fooled with clickbait from blogs 😂

— OLAMIDE 🌸💖 (@Olamide0fficial) May 8, 2023
Angelina appears to be alluding to a mental connection that she and Denzel acquired during the filming process. The two never had s*x, but her mental contact with him produced intimacy that Angelina found enjoyable.
The phrase can be perplexing when taken out of context, but Denzel and Angelina were never in a romantic relationship.
We also have some recent articles on Angelina Jolie's relationship rumors. If you want to learn more about her, go to the following links:
Angelina Had a Tough Time Filming "The Bone Collector"
Aside from her friendship with Denzel, Angelina revealed how intense the filming had been for her.
"It was really lonely and I went a bit nuts. From the beginning, I felt as if I was not capable of doing this, of leading a film and being responsible for this, of physically handling this, of saving a life and going in there and being a cop," she remarked at the time.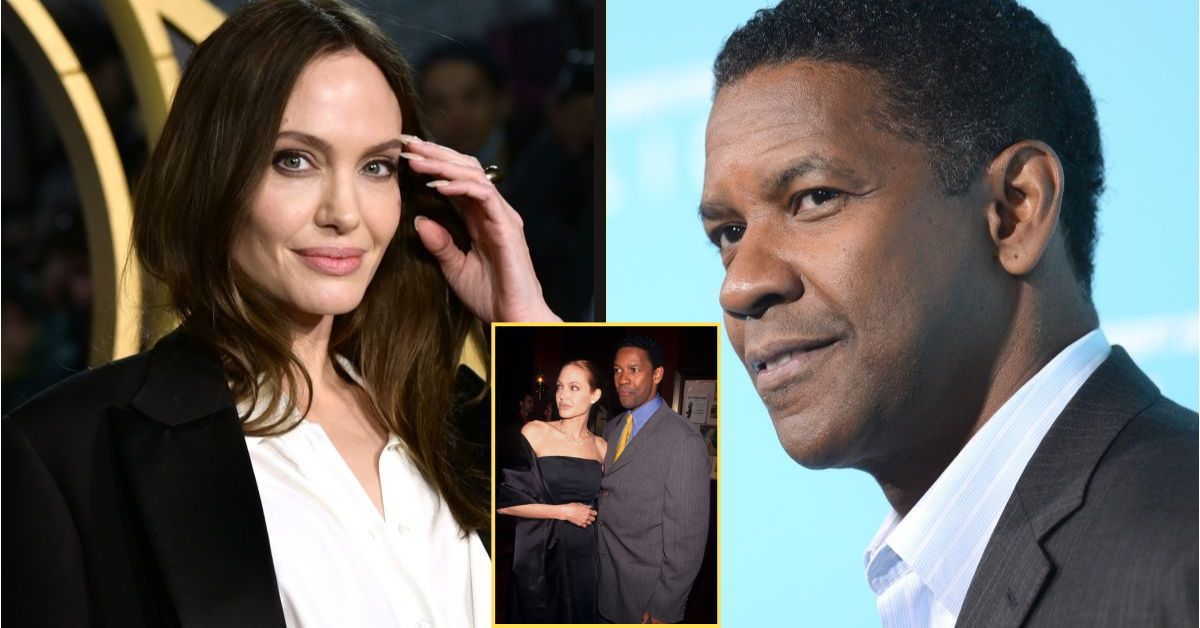 Girl, Interrupted, according to Angelina, was likewise intense, but in a different way.
"This one was less extreme but nearly drove me insane because she was so insane inside," she said. "Sometimes with the extreme ones, you're a character so you are free; this one was like: Be yourself, let those tears fall, be simple, and be still. You can't hide. Sometimes it can be harder."
Angelina Jolie doesn't perform nearly as much on-screen acting as she used to, but she is still a captivating screen presence. Her hard work in the 1990s propelled her to mega-stardom, and her portrayal in Girl Interrupted earned her an Oscar for best supporting actress.
For more information about other celebrities' personal lives, including facts about their spouses, partners, romantic relationships, children, and more, follow us on Twitter and read all of our most recent posts.