It is widely known that fitness model and bodybuilder Ernest Khalimov is the inspiration for the GigaChad meme. After being featured on the Sleek'N'Tears project as a model with a muscular physique and chiseled jawline, his fame skyrocketed.
The model does not maintain an active presence on any social media platforms. Explore the fitness model in detail.
Who is Ernest Khalimov?
According to reports, Ernest is depicted on the Instagram account @berlin.1969, with over 1 million followers. He is considered a Russian fitness trainer and model, but little information about his personal life is known now because he often remains out of the spotlight.
The first photographs of Ernest appeared in October 2017, according to HITC, but his origins may be traced back to 2015 due to the efforts of Russian photographer Krista Sudmalis.
Krista began photographing male bodybuilders and female models for her project Sleek'N'Tears and it wasn't long before the internet became aware of one particular model's physical characteristics. Ernest has since become a meme phenomenon.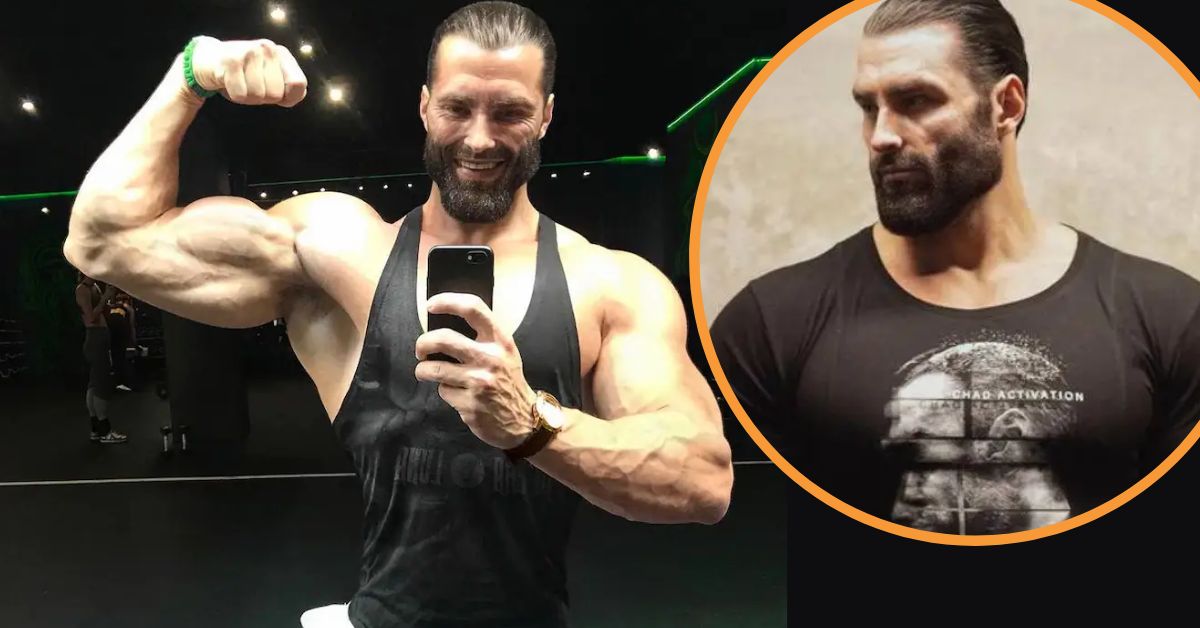 What is the Chad Meme?
According to USA Today, "Chad" is a slang term that refers to extremely beautiful or confident males in addition to being a popular name in the United States.
And, since Ernest's photographs first appeared online, internet fans have been struck by his "ultra-masculine" nature and "perfect" appearance.
It has generated a never-ending stream of online memes that mock the model's status as a GigaChad or "Ultimate Man," defined by the Urban Dictionary.
The viewpoint appears so universally held that a dispute about whether the model is real or the result of skilled CGI has erupted.
This is because, except for a few images, there are no videos of Ernest on the internet. Many other models appear in Sleek'N'Tears YouTube videos, but Ernest does not appear in any of them.
The "GigaChad" is also supposedly disinterested in brand deals and is barely active on the internet. As a result, the legend of the "man from Chad memes" lives on.
Take a look at another celebrities relationship details we have provided below links:
Does He Have a Girlfriend?
Many of Khalimov's admirers want to know more about his relationships. His fans thought he was d@ting Sudmalis because she was frequently featured in photos with him. Khalimov published Sudmalis's selfie with him from the plane.
Relationship rumors began shortly after Khalimov posted a photo of himself and Sudamlis to Instagram with a single black heart emoji as the text. On the other hand, they appear to be more like business partners than a couple.
View this post on Instagram
According to her Instagram, Sudamlis is a co-owner of a clothing firm with Khalimov and the developer of Sleek 'N' Tears. The attractive photographer still harbors romantic feelings for someone else.
Model and bodybuilder Valentin Babaev is the current love interest of Sudmalis. When exactly they started d@ting is unknown, but given Babaev's loving references to Sudmalis as his "wife," it's safe to assume they were together for quite some time.
She and Babaev appear inseparable, with several sweet Instagram postings featuring the pair together. Babaev re-posted a black-and-white photo of Sudmalis in a car along with a comment on one of his Instagram Stories.
Take a look at another celebrities relationship details we have provided below links:
The remarkable physiques of other famous bodybuilders, such as Babaev and Khalimov, have made them online celebrities. One of them is Ruby Carter-Pikes, a great-grandmother from Mississippi who is 70 years old.
If you want to read more about your favorite stars, check out our post on the most recent facts by following us on Twitter.