Martha Stewart released stunning selfies on Instagram in January 2023, revealing the secret to her age-defying appearance. The TV star openly revealed to have had plastic surgery treatments in the past.
She captioned a photo of herself getting her hair done, "Lying in the shampoo area of @FredericFekkai the light was perfect for a new selfie!!! Absolutely no re-imaging!!! Skin looking good after a mostly dry January and pilates @bedfordpilates every other day. By re-imaging I meant no filtering my selfie!"
View this post on Instagram
Martha showed her followers an up-close view of her skin, wrinkling her lips with a light pink lipstick tint. The shot in the comments section wowed fans of the cookbook author, prompting her to post a few more photos from her day at a beauty salon.
Check out other celebrities who have undergone plastic surgery:
Martha captioned the photo carousel, "These are the other three selfies I took. My expression was better in the first one but my skin looks great in all of them. Un filtered. No face lift. Great derms my whole life. Currently dr Daniel Belkin and dr Dhaval Bhanusali great diet. Great exercise and did I mention amazing facials @mariobadescu for the last forty years!"
View this post on Instagram
The podcast presenter admitted that while she hasn't undergone a facelift, she has previously gotten Botox.
Martha admitted to Allure in March 2013, "I haven't had facial surgery yet, but I did get Juvéderm filler after my dog bashed my lip and split it open. I tried Botox. It works for certain things, like for skin under the chin, but I don't want a taut jawline and a quizzical look."
Years later, Martha swore she had never undergone any cosmetic surgery. The Martha host told the New York Times in April 2022, "I have never had plastic surgery. You can absolutely say that. No knife on my face, neck, or back."
When it comes to her daily beauty routine, Martha believes that little is more, especially on those days when she is relaxing at home. she described her usual cosmetics routine, "A touch of blush and then lips. That isn't makeup. That is skincare in my opinion."
Check out other celebrities who have undergone plastic surgery:
In July 2020, the television icon, who is a mother to daughter Alexis Stewart, shared a bikini selfie reclining by the pool that went viral. "You are gorgeous," one fan said in response to the photo, while another added, "You are absolutely stunning."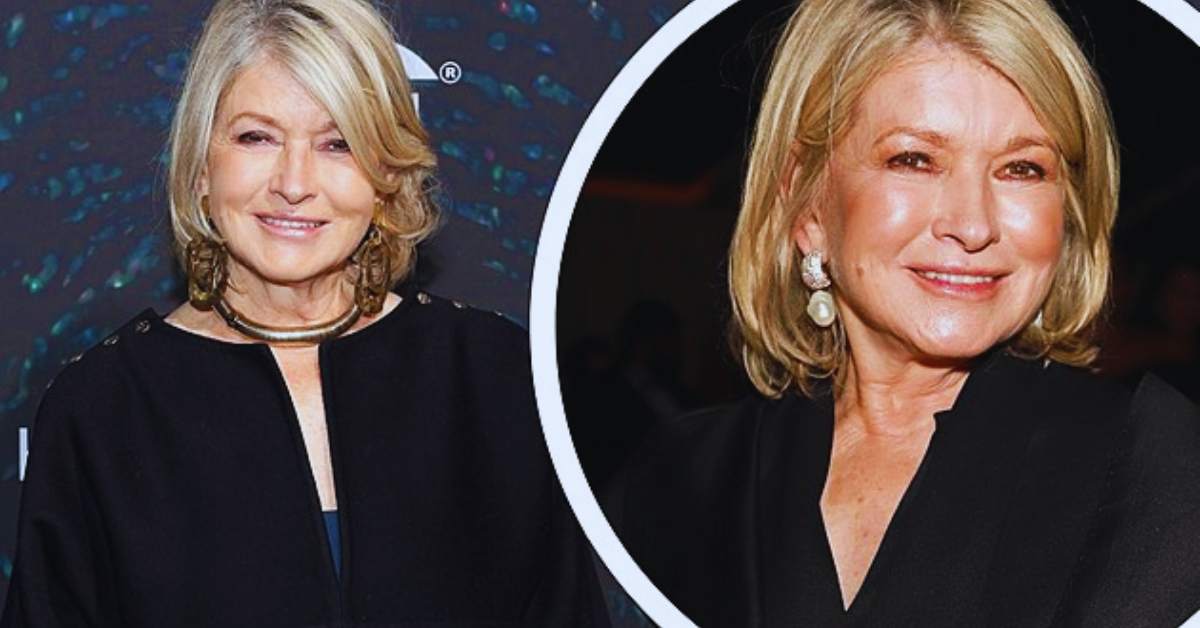 Martha made history in May 2023 when she became the oldest person to appear on the cover of Sports Illustrated Swimsuit Edition at the age of 82.
"I didn't starve myself, but I didn't eat any bread or pasta for a couple of months," the household diva explained to People about getting in shape for the photo shoot. "I went to Pilates every other day and that was great. I'm still going to Pilates every other day 'cause it's so great. And I just, I live a clean life anyway — good diet and good exercise and healthy skincare and all of that stuff."
Martha disclosed on NBC's Today on May 15, 2023, at the launch of her cover, "I think all of us should think about good living, successfully living, and not aging. The whole aging thing is so boring. You know what I mean?"
As a result, she is always in the spotlight. She has officially announced that she has never had any cosmetic surgery. Follow us on Twitter to stay up to date on new information.