In the crazy cliffhanger of "Fast X," the latest movie in the "Fast and Furious" series, Jason Momoa's villain Dante Reyes has Vin Diesel's hero Dominic Toretto right where he wants him. He wants payback for the death of his father.
Most action movies have a happy ending for Dom's crew, but this one doesn't. Instead, all the good guys are split up as "Fast X Part 2" (2025) approaches, which may be the last movie in the series. Here in this article, we will discuss Fast X Ending Explained and many other related things.
Fast X Ending Explained
The drama culminates in Portugal when Dom rescues his 10-year-old son Little Brian from Dante's grasp and dashes to catch a flight out with the help of lawman Agent Aimes (Alan Ritchson) after previously explosive stops in Los Angeles, Rome, and Rio de Janeiro.
Aimes had put Dom and his gang on the most wanted list after Dante falsely accused them of committing a terrorist act in Italy, but he got Dom out of a jam in Rio, suggesting that he had changed his mind. Don't jump to conclusions. Dom's Dodge Charger becomes stuck on top of a dam, and Dante's only escape route is down the dam's side.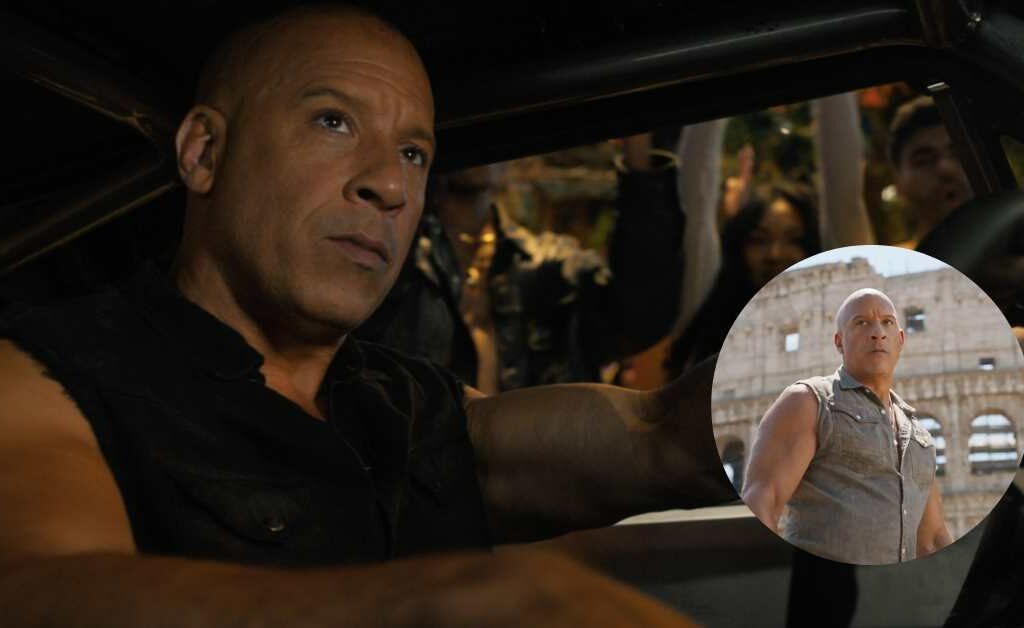 The fates of Roman (Tyrese Gibson), Tej (Chris "Ludacris" Bridges), Ramsey (Nathalie Emmanuel), and Han (Sung Kang) are currently unknown after Aimes betrays his new friend Dom (it turns out he and Dante had been in cahoots for a long).
In the film's closing scene, Dante blows up the dam's walls, presumably ending the Toretto boys' story. However, Dom and his kid survive their epic, physics-defying drive.
Here are links to our most recent articles that have been highlighted: 
Does Anyone Die In The New 'Fast And Furious'?
Main characters who die in the line of duty on four wheels often make comebacks in "Fast" films, such as Dom's longtime main squeeze Letty (Michelle Rodriguez), and, most recently, Han.
Even though Roman and Company look like they're about to die, they'll probably make it to the next film. There will be at least one permanent loss, though.
'FASTX' Is Now In theaters:
"Doesn't hit the brake." Experience #FASTX – now in theaters. Get tix: https://t.co/kn1tIDOB2c pic.twitter.com/SdptTBeqyM

— The Fast Saga (@TheFastSaga) May 21, 2023
During the film's climax highway chase, Dante snatches Dom's nephew out of Jakob Toretto's (John Cena) bomb-laden cannon car and into his own.
Jakob flips his vehicle full of explosives and kills a group of evil guys as Dom tries to intercept the villain and save Little Brian, but he pays the ultimate price for his brother.
Is There An Post-Credit Scene In 'Fast X'?
Indeed, there is, and in terms of payback, it's substantial. A group of masked, armed men and women enter a massive palace at night on a search operation.
The group leader answers the phone when it begins ringing on the table. Dante's on the other end of the line, telling whoever picks up that even though Dom was "behind the wheel" when Dante's dad was killed (see: "Fast Five"), it was they who "pulled the trigger."
The call closes with Dante's warning, "The devil's coming for you, lawman." Given his very public feud with Diesel, Johnson's return to the "Fast" franchise could surprise fans more than Gadot's.
Diesel asked Johnson to return for "Fast X" in an Instagram post in November 2021, writing, "Legacy awaits," to which "The Rock" replied one month later that Diesel's post was "an example of his manipulation" and that there was "no chance I would return."