The arrival of the action-packed anime series on Netflix in 2019 created quite a buzz among viewers. Set in a world where corporate leaders resolve their business disputes through brutal gladiatorial battles, Kengan Ashura quickly captivated audiences. In the first part of the series, we are introduced to the skilled fighter Ohma Tokita, recruited by the Nogi Group to participate in the Kengan Annihilation matches on behalf of CEO Nogi Hideki.
Ohma's journey in the tournament becomes a bloody affair, and it is revealed that his reliance on the "Advanced" skill is slowly taking a toll on his health. However, the second episode batch showcases Ohma's triumph over Raian. Interestingly, the second season of the anime adaptation deviates from the original manga series by Yabako Sandrovich.
In the manga, Ohma falls into a coma due to the intensity of his fight, whereas the anime presents a different ending. It will be intriguing to see how this deviation impacts the overall story and whether Ohma's health will further deteriorate. After all, no one wants to witness him vomiting blood again. That's quite unsettling. So, let's delve into all the details regarding the release date of Kengan Ashura Season 3.
Kengan Ashura Season 3 Release Date
As per the official Twitter account of the anime series, Kengan Ashura season 3 is set to debut on the renowned streaming platform Netflix in September 2023. The exact date of release is still a mystery. But The official Twitter account "Mysterious Weeb" has excitedly confirmed the arrival of the highly anticipated third season. Join us as we unravel the mysteries hidden within their recent tweet.
Please keep in mind that the official release date for the highly anticipated third season of "Kengan Ashura" has not been confirmed by the official Twitter account of the anime series.
Kengan Ashura Season 3 is finally confirmed 🙏🙏🙏
All the Info: https://t.co/6HHYL4N0eP pic.twitter.com/WR1QsHOU6U

— Mysterious Weeb (@MysteriousWeeb_) March 23, 2022
Be sure to check out the captivating new visual provided below:
【速報】
『#ケンガンアシュラ』シリーズ続編制作決定👊#ネトフリ にて全世界独占配信!

シリーズ続編では原作の完結にあたる<拳願絶命トーナメント>の決勝戦までが描かれるッ!

王馬の前に立ちはだかる数々の闘技者とどんな闘いを繰り広げるのか…!?
続報をお楽しみに!#ネトフリアニメ pic.twitter.com/V1GXIZGokQ

— Netflix Japan Anime (@NetflixJP_Anime) March 23, 2022
Is Kengan A Baki Rip Off?
Considering everything, it is evident that Kengan Ashura isn't a copy of Baki but rather a series dramatically influenced by the one that came before it. As 2023 advances, stay updated on everything anime, manga, film, and live-action news.
Kengan Ashura Season 3 Cast
Which voice actors will lend their talents to our beloved Kengan Ashura season 3 characters? We expect the most prominent cast members to reprise their roles from the previous seasons.
Here are some of the confirmed voice actors for Kengan Ashura season 3:
Tatsuhisa Suzuki will return as Ohma Tokita, also known as Ashura, the formidable fighter hired by the Nogi Group for the Kengan matches.
Cho will reprise the role of Kazuo Yamashita, a salaryman who becomes Ohma's manager and friend.
Jouji Nakata will continue to voice Hideki Nogi, the CEO of the Nogi Group and Ohma's employer.
Yumi Uchiyama will lend her voice to Kaede Akiyama, Nogi's secretary and assistant.
Hayato Kaneko will portray Rihito, also known as Superman, a fighter who becomes Ohma's ally after being defeated by him.
Daisuke Namikawa will portray Setsuna Kiryu, also known as The Beautiful Beast, a fighter with a twisted obsession for Ohma.
Tetsu Inada will return as Jun Sekibayashi, also known as The Pro Wrestler, a fighter who greatly respects Ohma and his fighting spirit.
Unfortunately, we also have some sad news to share. Keiji Fujiwara, the voice actor behind Niko Tokita, Ohma's surrogate father, and mentor, passed away in April 2020 due to cancer.
He was a legendary voice actor who had lent his talents to characters such as Maes Hughes in Fullmetal Alchemist, Leorio in Hunter x Hunter, Reno in Final Fantasy VII Remake, and many others.
We extend our deepest condolences to his family and friends. Another voice actor will take over the role of Niko Tokita in Kengan Ashura season 3.
Kengan Ashura Season 3 Plot
The fascinating tale of Ohma Tokita, the fearless fighter who competes for the Nogi Group in the Kengan Annihilation Tournament, will be continued in the third season of Kengan Ashura.
Gladiators compete in this cruel tournament for the honor and money of their corporate sponsors, who, by winning, can take control of various businesses and industries.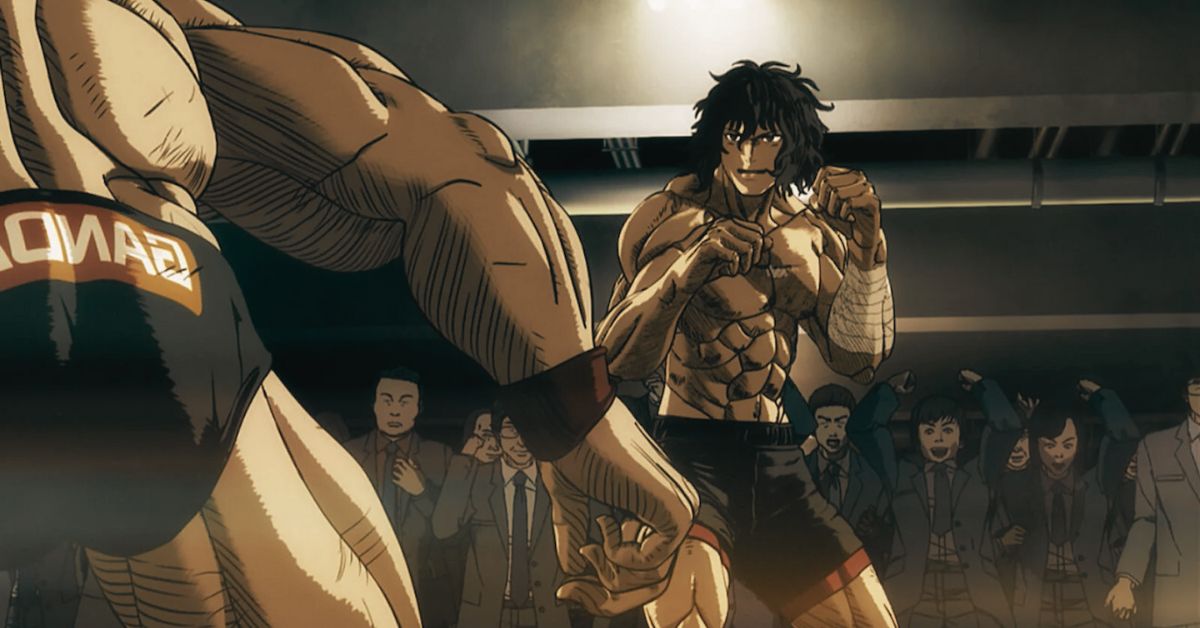 Since the Edo era, when gladiator arenas were built in some parts of Japan, the competition has continued. Ohma had to deal with Raian in the previous season, a ruthless assassin from the Kure Clan who had a vendetta against him.
Ohma defeats Raian in a brutal encounter using his Advance method, which increases his physical prowess but harms his body. However, Ohma's condition deteriorated and he collapsed after the bout, so this win came at a terrible price.
Fans can anticipate watching the rest of the tournament in the third season when Ohma faces stricter competition and overcomes his own limitations.
Below, you'll find the release dates of highly anticipated anime series for your reference:
He will also discover more about his past, his relationship with his adopted father Niko Tokito, and the techniques that have helped him become a skilled fighter.
The third season will also delve into other competitors' and sponsors' motivations and histories and the tournament's political and financial ramifications. Action, drama, and suspense will abound in the third season as Ohma battles for his honor and life in the ultimate gladiator arena.
Kengan Ashura Season 3 Trailer
Is there a trailer available for Kengan Ashura season 3? As of June 2023, no teaser or trailer has been released by Netflix Japan Anime for Kengan Ashura season 3.