Jonathan Majors is scheduled to go on trial on August 3 for misdemeanor charges of harassment and violence. Tuesday's hearing about the allegations saw Majors physically present in New York criminal court.
@Glock_Topickz shares a tweet about Jonathan Majors Trial Date:
Jonathan Majors appeared in court for the first time today.

A judge has set his assault trial to begin Aug. 3 in New York City.
🔗: https://t.co/2mEnduwgNR pic.twitter.com/rXEJkqmflP

— Glock Topickz (@Glock_Topickz) June 20, 2023
Along with Meagan Good, the Creed III star entered the courtroom. Majors was dressed in a brown linen suit and sunglasses. Later, he took off the sunglasses and walked over to the seat, holding what appeared to be a Bible and a brown cup.
When police responded to a 911 call in Chelsea on March 25 in New York, Majors was taken into custody. According to police, a 30-year-old lady reported being assaulted by the actor and having minor head and neck injuries.
Majors' criminal defense attorney, Priya Chaudhry, has denied that her client did anything unlawful and claims that he dialed 911 out of concern for the woman's "mental health."
The actor, who most recently appeared in Ant-Man and the Wasp: Quantumania, was later that day, on March 25, released from police custody and is now facing minor assault and aggravated harassment charges.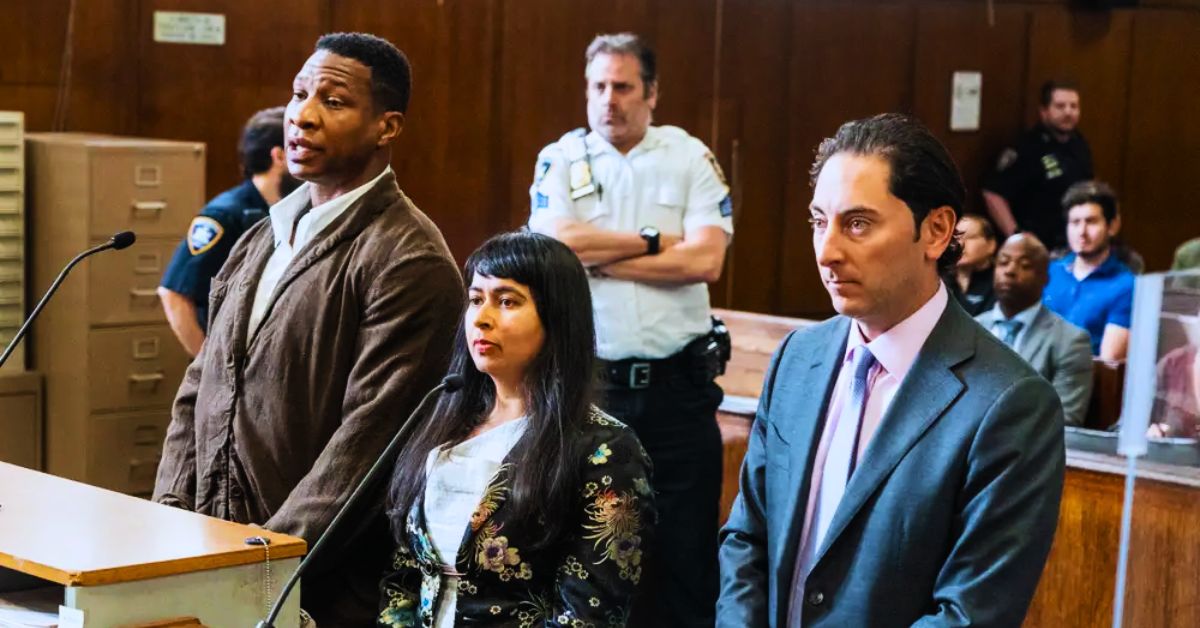 Since the alleged event, a judge has awarded the woman in the case a complete temporary order of protection. The Manhattan District Attorney's office asked for the order, which was granted with the approval of the defense attorney, who described the action as a routine procedure.
On Tuesday, Judge Rachel S. Pauley warned Majors and Chaudhry that the actor must adhere to the whole protection order, which forbids contact with the subject.
Following the hearing, Chaudhry issued a statement emphasizing her client's innocence and asserting that the woman in question should be charged with assault because it was Majors who were physically assaulted, not the other way around.
Here you can check the latest buzz on your favorite celebrities:
According to Chaudhry, her team has offered video and pictures to support their claims. "While we are hopeful that the District Attorney is reviewing these materials in good faith and will do the right thing soon to accelerate our case, we've requested a trial date ASAP," Chaudhry said.
Majors' management firm, Entertainment 360, and public relations agency, The Lede Company, terminated him in April. A day following his arrest, an official from the Army Enterprise Marketing Office announced that a Majors-focused advertising campaign for the U.S. Army had been put on hold.