Rina Sawayama, a prominent singer whose band shares the same record label as The 1975, has recently voiced her criticism towards the band's lead singer, Matty Healy, for his controversial remarks made on a show back in February.
This confrontation took place as Sawayama introduced her song "STFU!" during her performance at Glastonbury last night.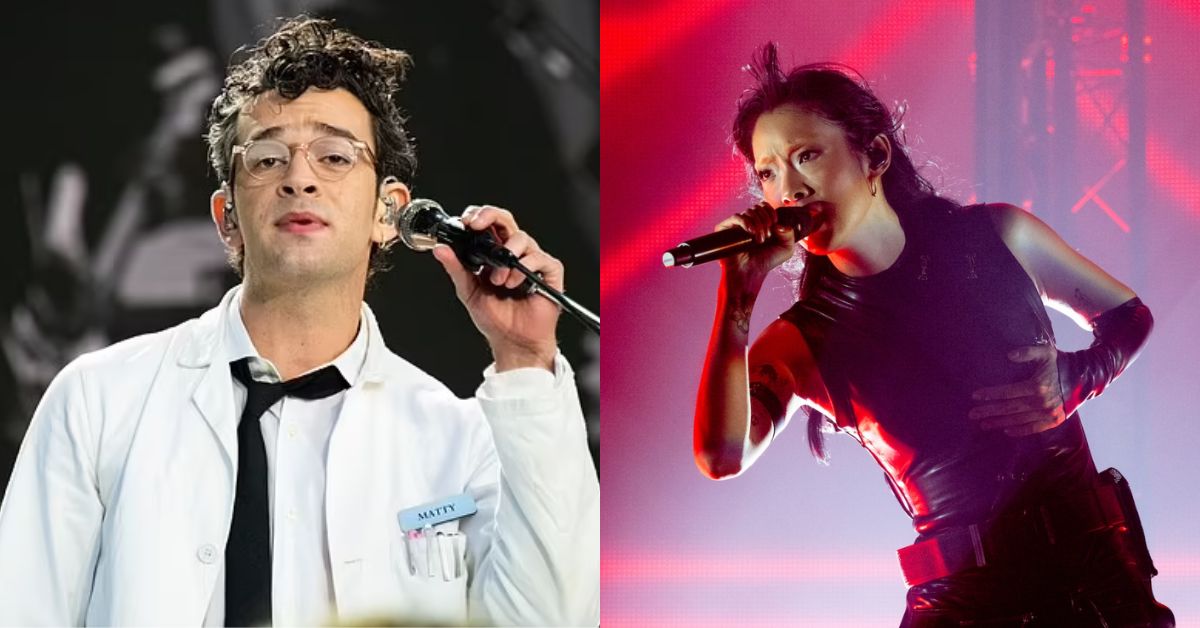 These Article Have Been Making Headlines:
Rina Sawayama Calls Out Matty Healy
Rina Sawayama has criticized The 1975's Matty Healy for controversial things he said on a show last February. The singer, whose band is on the same record label as Healy's, took aim at The 1975's lead singer while presenting her song "STFU!" at Glastonbury last night.
"I wrote this next song because I was fed up with small slights. So, this song is for a white man who watches the p*rnographic show Ghetto Gaggers and makes fun of Asian people on a podcast tonight. He owns my masters, too. I've had enough," said Sawayama.
Rina Sawayama Calls Out Matty Healy on Stage:
Rina Sawayama calling out Matty Healy at Glastonbury. pic.twitter.com/cBE5rWWtFt

— Pop Base (@PopBase) June 24, 2023
In the podcast, which was led by Adam Friedland, Healy made fun of the background of rapper Ice Spice and talked about how he watched the p*rnography that Sawayama talked about. Healy talked about one scene and how it "brutalized" women.
Healy's boss, Jamie Oborne, runs the record label Dirty Hit, which is where both The 1975 and Sawayama are signed. Rolling Stone UK has asked for comments from Dirty Hit and The 1975.
Healy was criticized for using stereotypes about Asians over and over again. In April, he talked about the controversy during a show.
"I'm kind of a bit sorry if I've offended you. Ice Spice, I'm sorry. It's not because I'm annoyed that me joking got misconstrued. It's because I don't want Ice Spice to think I'm a dick. I love you, Ice Spice. I'm so sorry," he said.

He went on: "The truth is, I see a sign that says like, 'Matty, I hope you're OK.' I feel a bit bad, to be honest, because I feel like I've been a bit irresponsible. It's very well for me to say, 'I don't understand how famous I am. I don't like being famous."
When asked about the words in an interview with the New York Times and if he was trying to tease his fans, he said, "A little bit." But it really doesn't matter. No one is sitting there at night, slumped over their computer, and their boyfriend comes over and asks, "What's wrong, darling?" and they say, "It's just this thing with Matty Healy." That doesn't happen."
Follow us on Twitter to get the latest news and special content.