In the exciting world of reality TV, the name of one person on the hit show Claim to Fame has made a lot of people curious. The contestant known as Karsyn has recently revealed a tantalizing secret, leaving audiences on the edge of their seats.
Who is Karsyn related to on Claim to Fame? is the question that everyone wants to know. Fans are eagerly waiting for this interesting family link to be revealed, wondering how it will affect Karsyn's journey on the show and add another layer of excitement to the competition. People are interested in knowing more about what's going on.
These Articles Have Made a Lot of Noise Recently:
Who is Karsyn Related to on Claim to Fame?
On the show "Claim to Fame," Karsyn Elledge is related to her famous uncle, Dale Earnhardt Jr., who is a well-known racecar driver. Karsyn's mother, Kelley Earnhardt Miller, is Dale's sister, making them family. Karsyn comes from a racing family, as her grandfather, Dale Earnhardt Sr., was also a legendary figure in the racing world.
Karsyn's uncle Kerry Earnhardt is also involved in racing. With such a strong racing background in her family, Karsyn has followed in their footsteps and is now a professional racecar driver herself. She has competed in events like the Chili Bowl Nationals.
While Karsyn has had moments of uncertainty about her racing career, her love for the sport and her admiration for her mother's business skills show how deeply her family has influenced her life and dreams.
'Claim to Fame' Contestant Karsyn's Celebrity Relative Has a Need For Speed (SPOILERS)
'Claim to Fame' Contestant Karsyn's Celebrity Relative Has a Need For Speed (SPOILERS) https://t.co/OhxD4bdjpt

— Distractify (@Distractify) July 7, 2023
'Claim to Fame' Takes Reality TV to New Heights
"Claim to Fame" is a popular reality competition show that first aired on ABC on July 11, 2022. Hosted by Kevin Jonas and Frankie Jonas, the show has gained a strong following and recently premiered its second season in June 2023.
Directed by Brian Smith, the series is in English and produced by Kinetic Content and Walt Disney Television Alternative.
With a total of 12 episodes spread across two seasons, each episode lasting about 42 minutes, "Claim to Fame" keeps viewers engaged with its exciting and competitive format. The show is currently airing on ABC, captivating audiences with its thrilling episodes.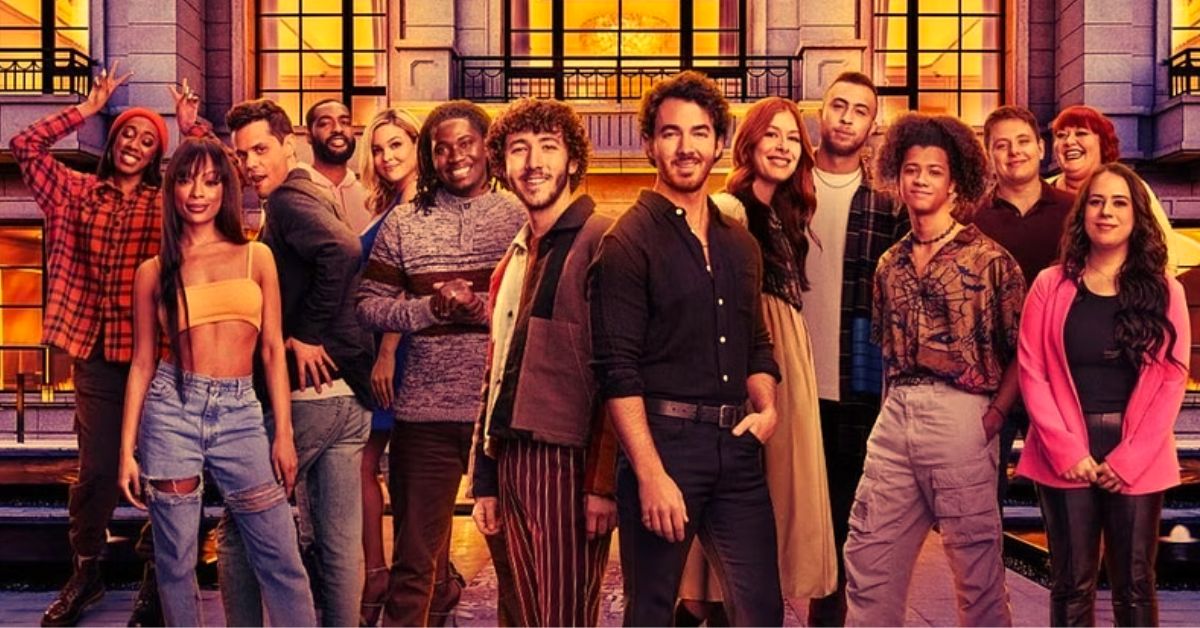 Are There Plans for More Seasons of 'Claim to Fame'?
"Claim to Fame" consists of two seasons in total. The reality competition series first aired on ABC on July 11, 2022, captivating viewers with its unique concept. Hosted by Kevin Jonas and Frankie Jonas, the show quickly gained popularity and received positive feedback from its audience.
Following its initial success, a second season of "Claim to Fame" premiered in June 2023. This new season showcased a fresh group of contestants and presented exciting challenges for them to tackle. With its captivating storytelling and thrilling competition, the series continues to entertain and engage viewers.
As fans eagerly anticipate future seasons, "Claim to Fame" has firmly established itself as a popular reality show. It follows the journeys of individuals as they strive to achieve recognition and success in their respective fields.
When was Claim to Fame First Released?
Claim to Fame, the reality competition series, was released on July 11, 2022. The show premiered on the ABC network, introducing a fresh and exciting concept to audiences. From the very first episode, Claim to Fame grabbed viewers' attention with its unique format and captivating storyline.
The series provided a platform for talented individuals from different backgrounds to showcase their skills and compete for recognition and success. Since its release, Claim to Fame has continued to engage viewers with its thrilling competitions and dramatic moments.
Beyond mere entertainment, the show also serves as a source of inspiration for aspiring individuals who are determined to pursue their dreams. Each episode highlights the participants' dedication, talent, and relentless efforts to leave their mark in various fields.
Follow us on Twitter for more updates and exciting news from the world of reality TV, including the latest on Claim to Fame and its captivating contestants.