Logic, has become a father of two kids. He and his wife, Brittney Noell, recently welcomed their second child, a son named Leo. They shared this exciting news on Tuesday, July 18, 2023.
Brittney posted a picture of the adorable newborn baby on her Instagram. She also shared another photo of their firstborn son, Bobby, whose birth was announced around three years ago. The couple seems very happy and delighted with their growing family.
"Our beautiful Leo was born and we couldn't be happier," Noell wrote in the caption. "We are all (especially Bobby) so in love."
View this post on Instagram
Celebrity Baby News:
In January, Logic told everyone that he and his wife were going to have a baby boy. He shared a video of their baby's ultrasound on social media to show the exciting news to everyone.
"Happy New Baby!" Logic wrote in the post's description.
Lots of famous people like Cookin' Soul, Lena Waithe, Project Pat, and Rob Markman congratulated Logic in the comments when he shared the news about his second child.
It looks like Logic is also involving his firstborn son, Bobby, in his music world. He posted a video last October where he gave Bobby a drum kit and taught him how to use it, probably to make some cool beats like his dad.
"Just press these here," he told his son, who was seen playing with the different buttons. "Just the colors baby."

"Teaching my boy to make beats," Logic wrote in the photo's description.
Juicy J from Three 6 Mafia was really impressed when he saw a video of Logic's son, Bobby, making beats. He even asked Bobby to make a beat for his new album!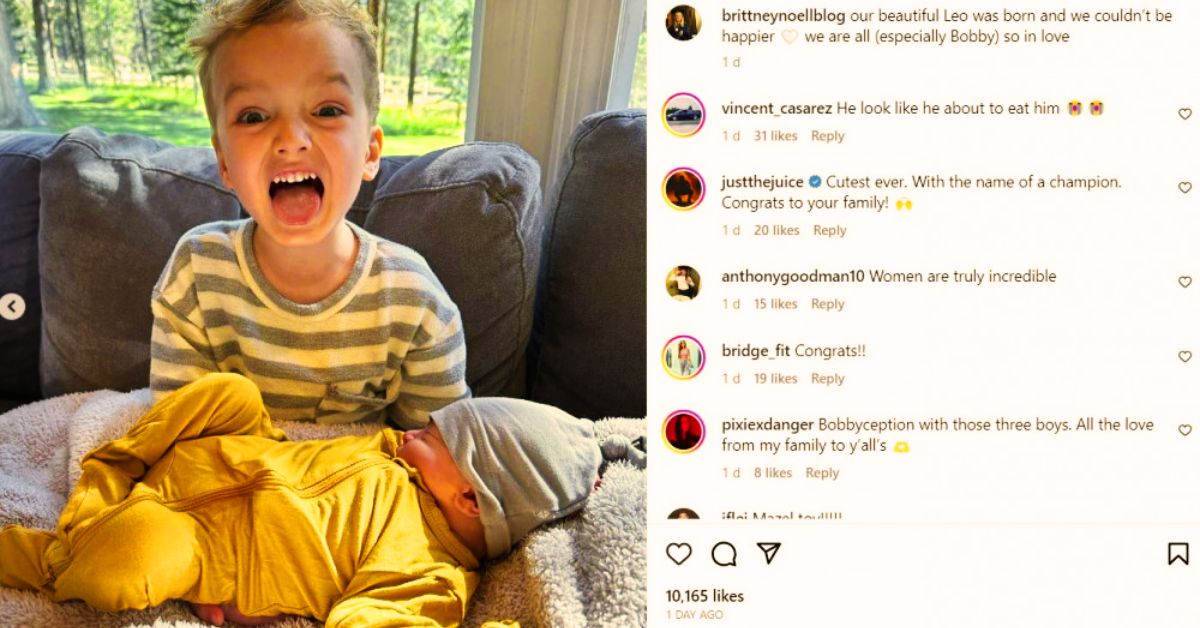 Not long ago, Logic finished his College Park Tour with Juicy J. They performed together in 22 cities across North America, including places like Chicago, New York, and Los Angeles. The tour ended on June 30 in Phoenix, Arizona.
This tour was in support of Logic's latest album, College Park, which came out in February. The album features some famous artists like Joey Bada$$, Redman, and Bun B, as well as appearances from Norah Jones and Seth MacFarlane, the creator of Family Guy.
This album was significant for Logic because it was his first one as an independent artist. Before this, he was signed with Def Jam, but he decided to leave the label in 2022. His final album with them was called Vinyl Days, and he revealed that he made it in just 12 days to speed up his departure.
Stay up-to-date with the latest celebrity news, articles, and updates by following us on Twitter!