Kawhi Leonard is a very famous basketball player who is really good at defending in the NBA. He plays for the Los Angeles Clippers. This post is about his daughter, Kaliyah Leonard. Let's find out more about her by reading on.
When Did Kawhi Leonard Join the Los Angeles Clippers?
Kawhi Leonard is a basketball player who was born on June 29, 1991, in Los Angeles, California, U.S. He started playing in college and did really well for San Diego State University, earning some awards.
In the NBA, he was drafted by the Indiana Pacers but quickly traded to the San Antonio Spurs. He played with them for seven seasons and helped them win the NBA championship in 2014.
Kawhi Leonard's Instagram Post:
View this post on Instagram
Later, he moved to the Toronto Raptors and led them to their first NBA championship in 2019. Then he joined the Los Angeles Clippers in 2019.
Kawhi is known for being an amazing defender and can guard different positions on the court. He is also skilled at scoring and getting rebounds.
Despite some injuries, he helped the Clippers reach the Western Conference Finals in 2021. Off the court, Kawhi is a private person. He doesn't talk much about his personal life and prefers to let his playing skills speak for him.
Check out these famous personalities daughter:
Who is Kawhi Leonard's Daughter?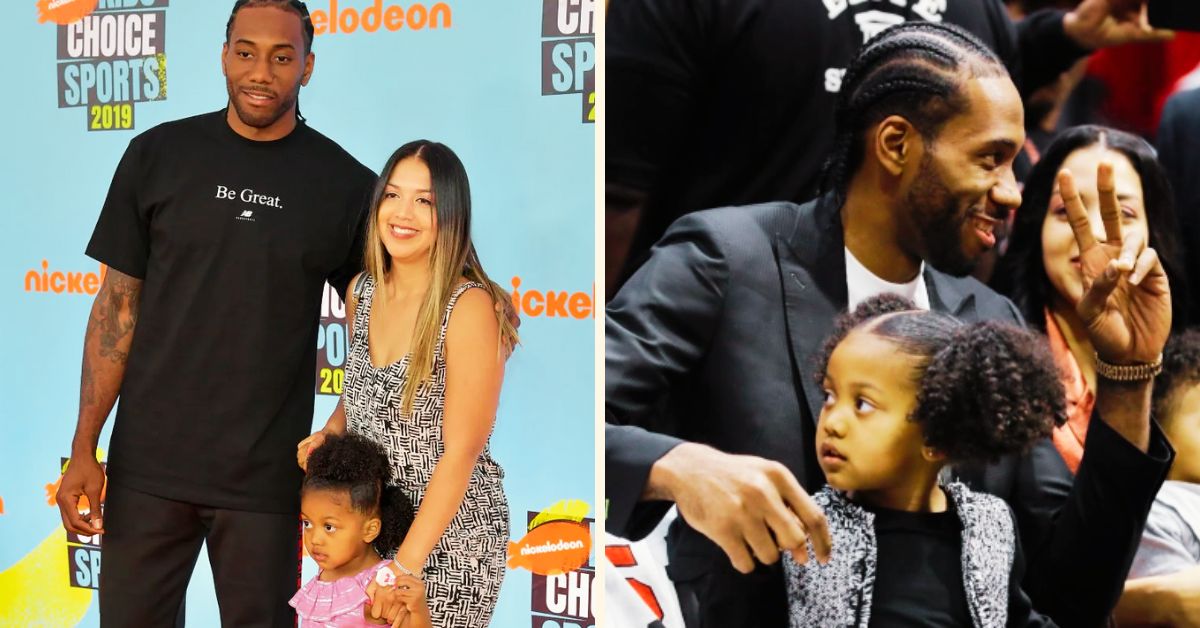 Kawhi Leonard has two children with his girlfriend, Kishele Shipley. Their first child, a daughter named Kaliyah Leonard, was born in October 2016, and she is now 6 years old.
Kaliyah has been seen with her mom at her dad's games and other sports events. Later, in April 2019, the couple welcomed their second child, a son.
Stay updated with the latest news, exciting content, and behind-the-scenes glimpses by following us on Twitter.