Randy Meisner, one of The Eagles' original members, died on 26 July. The bassist and singer, who co-wrote and performed "Take It to the Limit," died at the age of 77.
Meisner died Wednesday night as a result of complications from chronic obstructive pulmonary disease (COPD), the band said Thursday.
The band noted in a brief statement–
Randy was an integral part of the Eagles and instrumental in the early success of the band. His vocal range was astonishing, as is evident on his signature ballad, 'Take It to the Limit.'
Funeral arrangements are still being finalized, according to the band.
The Nebraskan, who had previously played with Rick Nelson's Stone Canyon Band and the country-rock group Poco, co-founded The Eagles in 1971 with Don Henley, Glenn Frey, and Bernie Leadon.
Meisner usually played bass for the group but also wrote and sang several of their timeless songs. "Take It to the Limit," the third single from the band's 1975 album One of These Nights, was Meisner's biggest hit with them.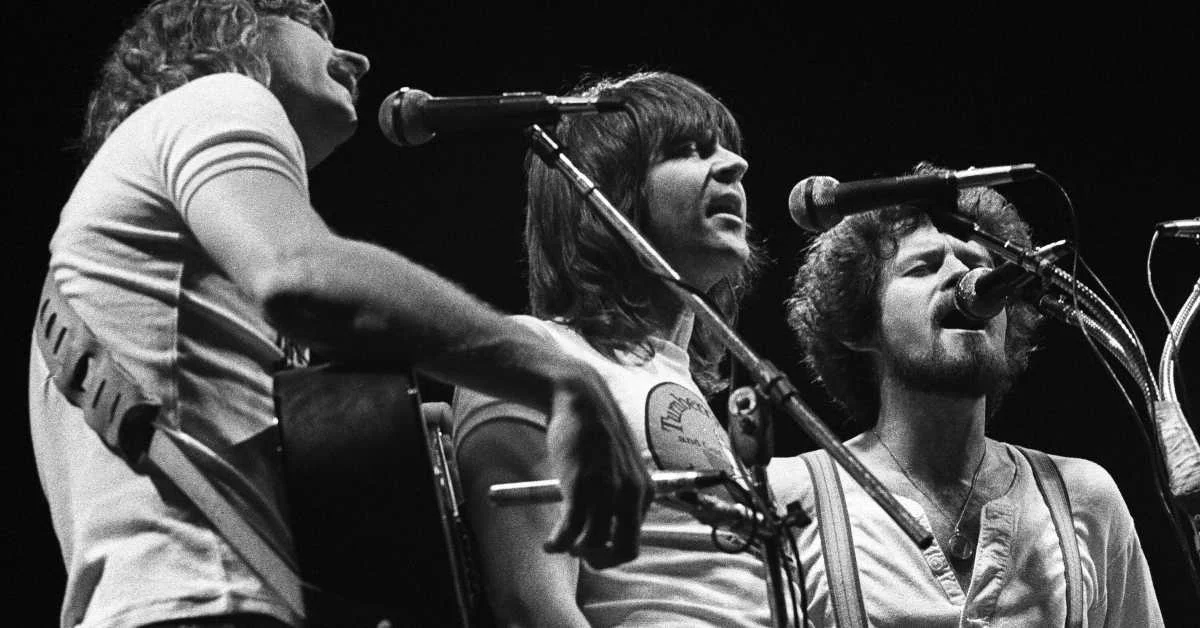 Meisner quit the band after they completed the album Hotel California in 1976. He chose not to go on tour to promote the album. "I could have tripled my money if I'd stayed," Meisner told PEOPLE in 1981.
"But I was just tired of the touring. It's a crazy life that you live at twice the normal speed. When it got to the point of sanity or money… I thought I'd rather have sanity."
Meisner was reportedly not invited to the Eagles' reunion in 1994. He did perform with the band at their Rock and Roll Hall of Fame induction ceremony in 1998, and he was invited to join them for their 2013 global tour. He was unable to attend due to his failing health. Meisner stated in 2016 that the band helped pay for his medical care.
Read our prior updates to learn about other dead people's causes of death:
From 1963 to 1981, he was married to Jennifer Lee Barton, with whom he had three daughters, and then to Lana Rae from 1996 until she died in 2016. Lana shot and killed herself by mistake in March 2016. Meisner was not involved in the shooting, according to authorities.
Have a look at the tweet we have provided to you below-
Sorry to hear #Eagles #musician Randy Meisner has left us. He was an incredible #singer #songwriter and #bassist. Peace to his friends and family. #Takeittothelimit #rip #RandyMeisner pic.twitter.com/S3tAOcv2fO

— Randy Bachman (@RandysVinylTap) July 28, 2023
Meisner reminisced on the band's career and how their music survived rock critics in a 2016 interview with Rock Cellar Magazine.
Randy Meisner said-
It's just good to know that kids nowadays are listening to it. It's long standing music. They're good songs. The lyrics are really good and the way that they were produced and the way that we played them. That's why on Hotel California we were so precise and wanting to make it so perfect. We made sure we got it so good.
Meisner's death comes just weeks after the Eagles' surviving members revealed preparations for a final tour. Their "Long Goodbye" tour will depart on September 7, 2023. Henley, Vince Gill, and Timothy B. Schmidt, who replaced Meisner in the Eagles in 1976, are now on the band's roster. Deacon Frey, the late Frey's son, will join them. Frey died in 2016 at the age of 67.
Follow our Twitter account for further information on other events, such as death, cause of death, autopsy reports, and obituaries of other deceased people.