Horror fans are super excited for Meg 3 after watching Meg 2: The Trench in theaters. This shark movie series starring Jason Statham is getting even more attention now. It's like a new big series for Warner Bros. Discovery. Meg 2: The Trench continues the story from the first movie, and people are wondering if Meg 3 is going to happen.
Want to know when Meg 3 is coming out? Keep reading to find out all the release date details we have so far!
Is Meg 3 officially Renewed?
Meg 3 hasn't been officially renewed by Warner Bros yet, but if the next movie is as successful as the first one in making money, there are ideas for more movies in the series.
The first movie made a lot of money, around $530 million all over the world. The new movie is expected to do well in China too, making about $50 million in the beginning, like the first movie did. If it can compete with Barbenheimer and do well, Meg 2 might become a hit, regardless of what the critics say.
These Seasons Are a Must-Watch for Any Fan:
Meg 3 Expected Release Date
Meg 3's release date is still uncertain because Warner Bros hasn't officially said anything about it yet. The first Meg movie came out in August 2018, and then there was a five-year gap before Meg 2: The Trench came out in August 2023.
We don't think we'll have to wait that long for the third movie, but it might be delayed because of the strikes that writers and actors are having.
This means that they probably won't start making or filming Meg 3 until the strikes are over. So, we might not see anything happening until 2024. If they do confirm the movie, we might have to wait until at least August 2025 to watch it
Meg 2's Conclusion and Meg 3's Secrets
In Meg 2, there's not a lot of setup for the third movie, but one important thing is introduced. The Oceanic Institute has a Meg shark named Haiqi that Jonas has helped raise. But Haiqi is in heat and behaves strangely, escaping the institute while Jonas and others are in the trench.
While they're exploring the trench, Jonas has to fight against Montes, who was sent by the institute's shady investor, Driscoli, to kill Jonas. Driscoli wants to keep mining the ocean floor illegally for valuable stuff.
To make it short, Montes' actions create a hole in the thermocline layer, stopping Megs from coming to the surface. Some Megs, including Haiqi, reach Fun Island and start attacking people.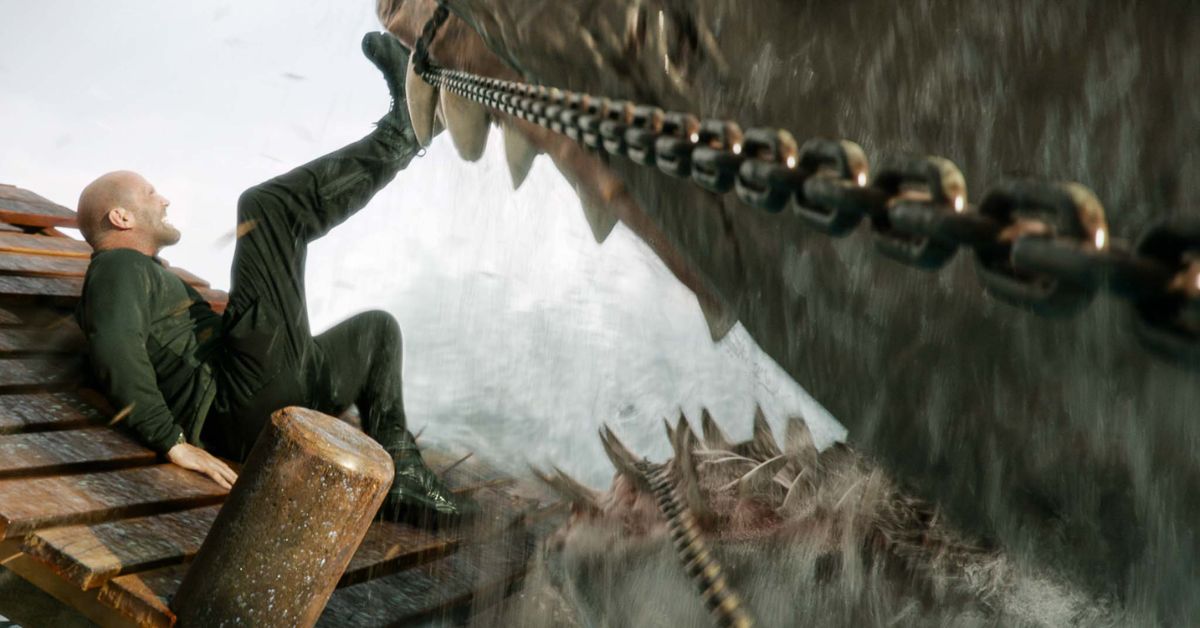 Jonas kills two of the Megs, but one bites Montes. Driscoli gets killed by ancient dinosaurs from the trench, and other bad guys die in different ways.
Haiqi almost attacks Jonas and the institute's director Jiuming, but her training stops her, and she swims away into the ocean.
In the end, there's a hint that Haiqi might be pregnant, and she's still out there. This suggests we might see more of her and her babies in the third movie.
The first two movies took some ideas from the first and second books of Steve Alten's book series. The third movie could do the same with the series, which is getting an eighth book soon.
However, the third book happens 18 years after the sequel, and it's unlikely the movie will do such a big time jump. In that book, Jonas helps with a survival TV show, and the big sharks come back. So, for Meg 3, they could take the reality TV angle or go in a different direction from the books.
Is There a Meg 3 Trailer?
No, there isn't. They haven't even said for sure that Meg 3 is happening or started making it, so it will be some time before we see any clips or videos.
They're back for seconds. #Meg2 only in theaters August 4. pic.twitter.com/E8EcmGYBhV

— Meg 2 (@MegMovie) May 8, 2023
Frequently Asked Questions
Does The Meg have a good ending?
The final battle goes on for a long time and includes a giant octopus at one point, but Jonas beats the megalodon bravely while standing on a rock and holding a helicopter blade.
Is The Meg real or fake?
The huge shark ruled the seas for the next 13 million years, until it died out 3.6 million years ago. Not only was O. megalodon the biggest shark in the world, but it was also one of the biggest fish that have ever lived. This big shark is well-known because it was in the megalodon movie The Meg, which came out in 2018.
Is there end credits in Meg 2?
The Meg 2 doesn't have an nd credits scene. The Meg 2 also doesn't have a scene in the middle of the credits.