Gamora has had one of the most bizarre character journeys in the Infinity Saga and the ongoing Multiverse Saga, but what happened to the Guardians of the Galaxy heroine and why was she missing from the duration of the MCU Phase 4?
One of Kevin Feige's and the company's most contentious moves was to kill off Gamora in Avengers: Infinity War, only to bring her back in the sequel, Avengers: Endgame. But, unlike the humans who had been "blipped," the Gamora who returned to this realm was from a parallel reality in which she had never met the Guardians and had no idea who Peter Quill or the rest of the team were.
That leads us to Thor: Love and Thunder, the first appearance of the gang since Endgame, but with Gamora glaringly absent, despite the fact that we were half expecting to see her reunited with the crew. So, what happened to Gamora after the events of Endgame, and where did she wind up in Guardians of the Galaxy Vol. 3?
What Happened to Gamora After Endgame?
Despite our expectations, Gamora did not reconnect with The Bowie crew. From a narrative standpoint, it makes sense. Gamora knows nothing about her previous self, and she hasn't gone through enough character development to feel empathy for the Guardians, or the cosmos in general.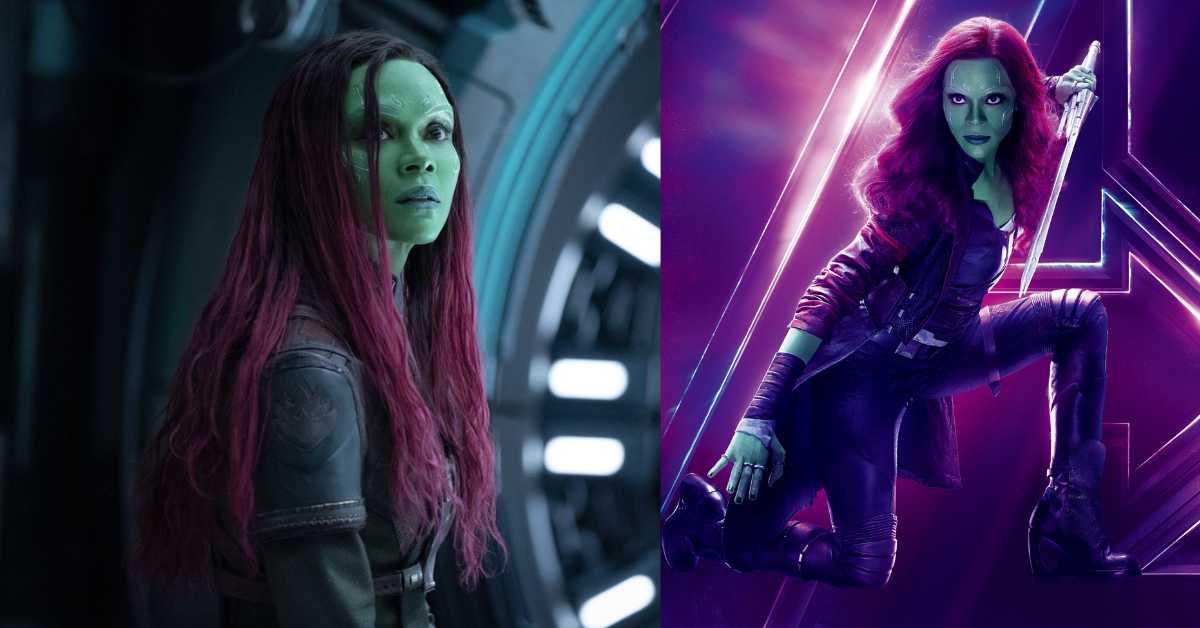 Must check out the links we have provided to you below:
Gamora has found a new home among the Ravagers when we see her in Guardians of the Galaxy Vol. 3. The alienation between her and the Guardians is an important plot point in Vol. 3, but it is one that James Gunn weaves together naturally without forcing anything.
The MCU isn't attempting to reverse what it did with the original Gamora's death, and while the actress herself is open to returning to the character and seeing a reunion with Peter come to fruition, there have been no signs as to when that may occur.
So, for the time being, Gamora will spend her days as a Ravager, exploring the galaxy and indulging in space pirate exploits. But, given all of Endgame's time-traveling and inter-dimensional breaking restrictions, many people are asking:
Is Gamora Really Dead?
It's a valid question, given that she was killed in Vormir for a Soul Stone and died before the snap. If the plot of Endgame showed anything to moviegoers, it's that no hero or character from previous or contemporary films can't be brought back, reincarnated, or thrust back into action. That's exactly what happened when "evil" versions of Gamora, Nebula, and Thanos, among other villains, surfaced.
So, theoretically, Gamora is still alive, despite the fact that Thanos killed her. However, because she was brought back, she will have no recall or knowledge of her recent exploits with the Guardians of the Galaxy. Quill is still madly in love with her (spoiler alert: he's not dead), and a man calling himself Star-Lord can be seen pounding the pavement in search of Gamora.
This means he'll have to pull out all the stops to get her to fall in love with him again, which is a hard task. It's impossible to surpass having to kill your father, who is a living planet and one of the most powerful entities in the Marvel world. When you've been through something like that, it's not like you can go on a date night to Dave & Buster's or take them out to play miniature golf.
So Gamora lovers may rest easy knowing that the beloved Guardians of the Galaxy character is here to stay. Her voyage, on the other hand, is yet unknown. Perhaps Guardians of the Galaxy 3 (which has James Gunn attached yet again!) will chronicle Quill's path in convincing Gamora to rejoin their team.
Maybe it'll just be Drax eating chips in silence while convincing himself he's invisible. For more updates you can join us on Twitter.