Britney Spears and Kevin Federline still remain in conflict, even though they divorced more than ten years ago. The couple was married from 2004 until their divorce in 2007, but Federline recently enraged Spears' followers by revealing video footage of Spears arguing with their sons.
It culminated in Spears lashing out at Federline on Instagram, celebrities expressing their support for the pop diva, and Spears' lawyers issuing a statement.
Federline recently stated that their sons, Sean Preston, 16, and Jayden James, 15, do not want to see their mother. Despite not seeing Federline or her sons, Spears is apparently still paying alimony to them.
The pair divorced in 2007, and Federline received a divorce settlement, although the terms of the alimony payment were renegotiated in 2018. But how much has Spears paid Federline and how much is she still paying?
Britney and Kevin Divorce Settlement Reports
Spears and Federline got engaged three months into their relationship before marrying on September 18, 2004. On March 29, 2007, they finalized their divorce settlement after less than three years.
However, Michael Sands, a spokesman for Federline's lawyer, said in a statement–
The parties signed an agreement which was a global settlement on all issues of their marriage and child custody.
Federline would earn $1.3 million as part of the settlement, but a Reuters source said this figure was incorrect. Federline was entitled to more money if he signed an "airtight prenup" as advised by Spears' lawyers.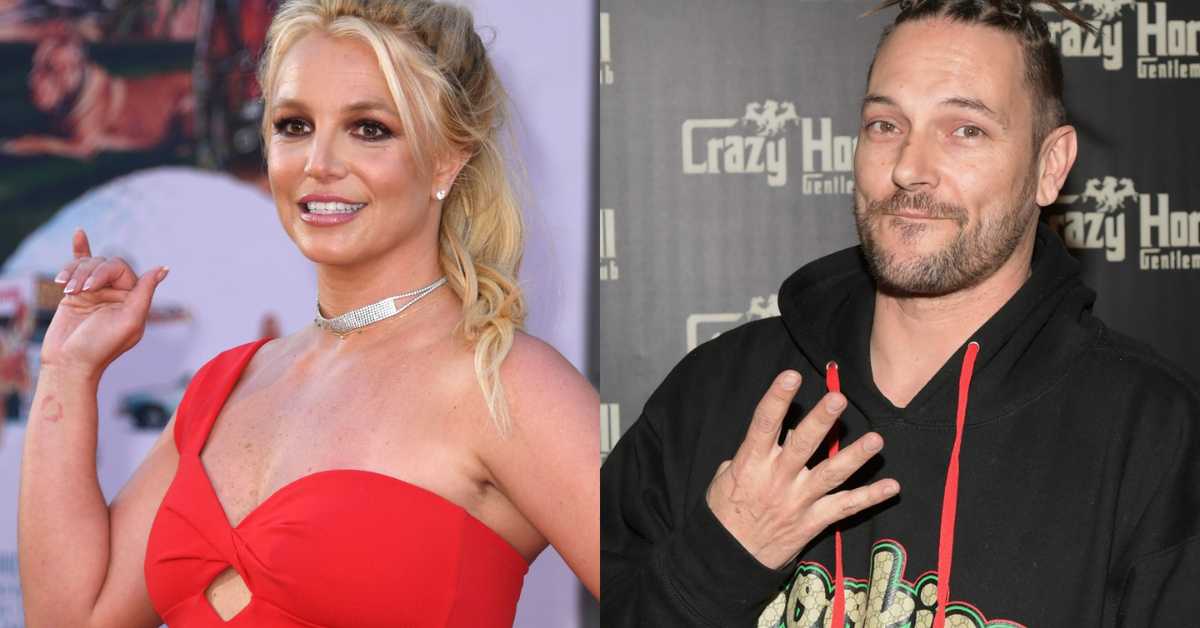 The couple agreed to share custody of their kids, both of whom were less than two years old at the time of the divorce. Spears had lost physical custody to Federline by October 2007, albeit the reasons, as determined by court order, were not made public.
She was placed in conservatorship in 2008, around the time she was twice taken to the hospital under a temporary psychiatric assessment ruling.
If you want to learn more about Britney Spears-related hot topics, follow the links below:
Child Support Reports
According to TMZ, when Spears and Federline separated and Federline gained custody of their children, Spears was reportedly paying Federline $20,000 per month in child support, as well as tuition, school expenditures, and funding for extracurricular activities.
Federline's lawyers reportedly demanded more in child support expenses in 2018. Federline demanded $60,000 per month from Spears and her conservator (at the time), Jamie Spears. In September of that year, Spears had agreed to pay additional child support, though the specific amount was not released.
Top U.K. lawyer Lucy Williams explains how much a parent is required to pay a former partner in child support, stating that the overall amount would only be determined by Spears' children's requirements, not Federline's.
The court assess the payments a party should make based on the needs of the children in the time they are with that parent, not the wants or desires of either party.
Williams, who is also the Head of Manchester Children Team at the U.K. and international legal firm Vardags, went on to say that "[In the UK] an attempt to increase child maintenance in this jurisdiction based on obligations to children of different parents would fall flat. Britney's obligations are to her two children and, if the court considered their needs were met, and they could enjoy a relatively comparable life with both parents, then her obligations do not extend further."
Williamson said Federline's demand for further child support is not unusual.
"We see a number of cases where a party tries to maximize their own financial position through such a claim," she explained. "Similarly, we can find ourselves contending with a parent who is the higher earner and seeks to downplay or evade their responsibilities to their children. You have to be prepared and equipped to deal with both to achieve the right result for the children who are ultimately at the heart of these disputes."
If prior allegations from several news outlets are to be believed, Federline received over $1 million from Spears in 2007 and has subsequently received tens of thousands of dollars every month in child support from Spears. Federline's net worth is presently estimated to be $1.5 million.
You can follow us on Leedaily.com to learn more about other celebrities who are divorcing their partners.