It's difficult to envision a worse start to the Clemson football team's 2023 season. Not only did Duke defeat Clemson in the season opener Monday night, but the Blue Devils won by three touchdowns. It was a devastating loss all around, and Clemson football coach Dabo Swinney is taking the brunt of the criticism from supporters.
Dabo Swinney told reporters after Duke's 28-7 victory over Clemson that it was "the weirdest game" he'd ever seen. While Swinney stated that what he saw in Durham, North Carolina was "almost indescribable," lots of Clemson football supporters and adversaries had little issue expressing what transpired.
Cade Klubnik of Clemson completed 27 of 43 pass attempts for 209 yards, one touchdown, and one interception. Fans questioned Swinney's team's ability to operate without a star quarterback after Klubnik's shaky debut as the No. 1 Clemson quarterback. Fans also made comments regarding Swinney's stance on player pay.
Dabo Swinney without a generational QB: pic.twitter.com/6hNTdiuHyd

— Eli Hershkovich (@EliHershkovich) September 5, 2023
Dabo bout to blame this loss on 19 year olds getting $6200 to make commercials about cheesy tater tots.

— 🦦✨America Is Musty✨🦦 (@DragonflyJonez) September 5, 2023
Dabo Swinney running to Oregon State to try and get DJ Uiagalelei back pic.twitter.com/ZXvNdyBhki

— AJ LaRocca (@aj_larocca) September 5, 2023
Dabo Swinney without Brent Venables pic.twitter.com/CNeT8RVl9T

— Peter Hepner (@PHep32) September 5, 2023
once again, dabo spelled backwards is o, bad

— Brian Floyd (@BrianMFloyd) September 5, 2023
Dabo Swinney, when he doesn't have a generational quarterback pic.twitter.com/02pChKSdiN

— Aaron Torres (@Aaron_Torres) September 5, 2023
Klubnik's problems appeared to be exacerbated by the performance of DJ Uiagalelei in his first game for Oregon State. After starting for the Tigers for two years, Uiagalelei completed 80% of his passes for 239 yards, three touchdowns, and no interceptions in Oregon State's 42-17 win one day before Duke beat Clemson.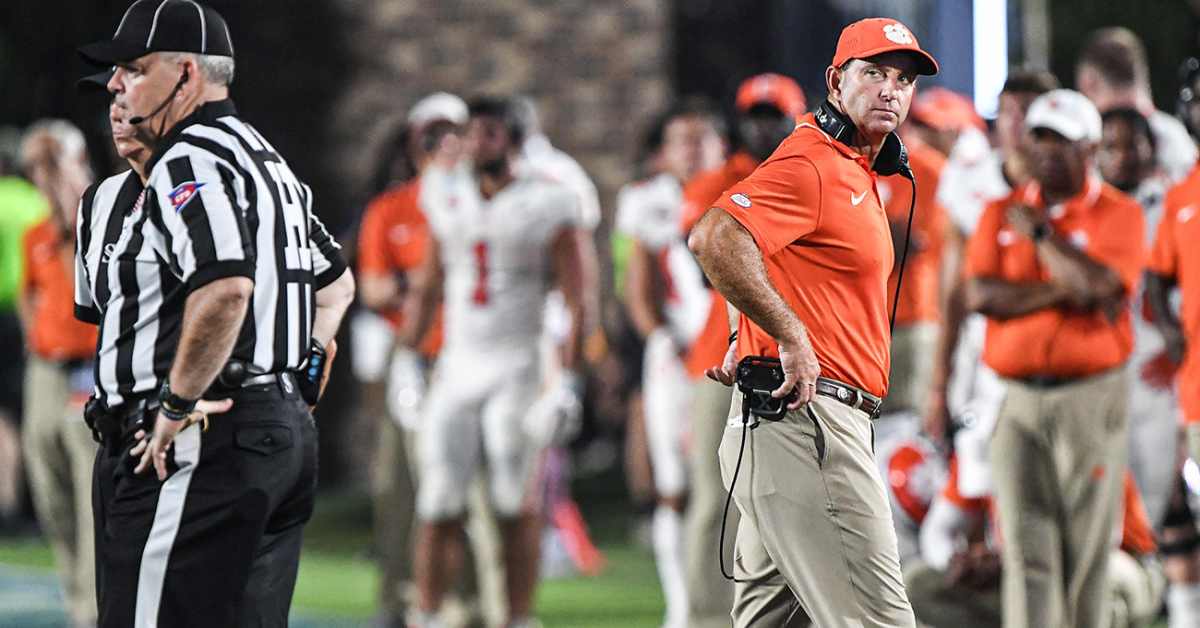 Swinney's national championship challengers at Clemson were led by some of college football's top quarterbacks in the recent decade. Deshaun Watson scored 116 touchdowns in three seasons with the Tigers. Since Andrew Luck, Trevor Lawrence has been regarded as the top NFL quarterback prospect.
Check out some other recent articles we have provided to you below:
From 2015 to 2020, Clemson made the College Football Playoffs while losing no more than one regular-season game. To make the CFP in 2023-24, the Tigers will very certainly need to be faultless the rest of the way.
Stay connected with us on Leedaily.com for more latest updates and and breaking headlines.