Miley Cyrus has been a big name in the music business since she was young. She is known for her strong and versatile voice. Fans and reviewers have noticed that her singing voice has changed over the years. This has made people wonder what might have caused these changes. Miley first became well-known as a young pop star with a clear country accent.
But on her musical journey, she has tried out different styles, from rock to hip-hop, which has eventually changed the way she sings. Miley Cyrus's voice may have also changed because of her age, vocal strain, and personal tastes. This has made people curious to learn more about how her voice has changed.
What Happened to Mileys' Voice?
After having her voice cords operated on, Miley started her sobriety in late 2019. She was identified as having Reinke's edema, a persistent condition characterized by a buildup of fluid (oedema) in the vocal folds' outermost layer (Reinke's space).
Reflux disease, regular vocal use, and heavy smoking are its causes. The signs can include hoarseness, a deeper voice, and trouble hitting high notes in songs. After the operation, the voice of the actress from The Last Song changed.
She admitted to Joe Rogan, "Over the last year, I noticed a really big change to my voice, kind of a heaviness to it." And I went through some difficult things. It seems to be a reflection of me. In a way, it resembles a scar.
However, having the surgery was also somewhat of a blessing since it allowed me to better comprehend my instrument. Miley has been giving stage performances since she was a young child.
This could have contributed to her diagnosis, along with smoking and chatting. "I started touring at probably 12 or 13,"  she recounted. "The adrenaline that you have after a show – it's not really the singing that affects your voice as much. It's afterwards, you're totally on, and it's really hard to get that sleep. You stay up, talking all night. Later, the talking all night turned into smoking all night. And now, this is kinda where we're at."
Here you can also check our recent articles:
Why Did Miley Cyrus' Voice Change?
Along with her ability to convey a variety of emotions through her music and distinctive pitch, the "Plastic Hearts" singer is well recognized for her husky voice, which fans know and appreciate. However, Cyrus candidly discusses her experience coping with voice alterations and properly learning how to take care of her vocal cords during an episode of the Joe Rogan Experience podcast.
Following Rogan's compliments to Cyrus, the performer is open about having to have surgery in 2019 to treat Reinke's oedema, a disorder that causes the vocal cords to expand with a build-up of viscous fluid and is frequently brought on by excessive and long-term smoking, according to NCBI.
"My doctor said, no one shy's ever had this — this is for people who talk way too f-cking much," Cyrus said, adding "I started touring at probably 12 or 13. It's not really the singing that impacts your voice as much as the adrenaline you experience after a performance." After that, you're fully engaged, and falling asleep is incredibly difficult. You stay up late talking. The talking all night eventually changed to smoking all night.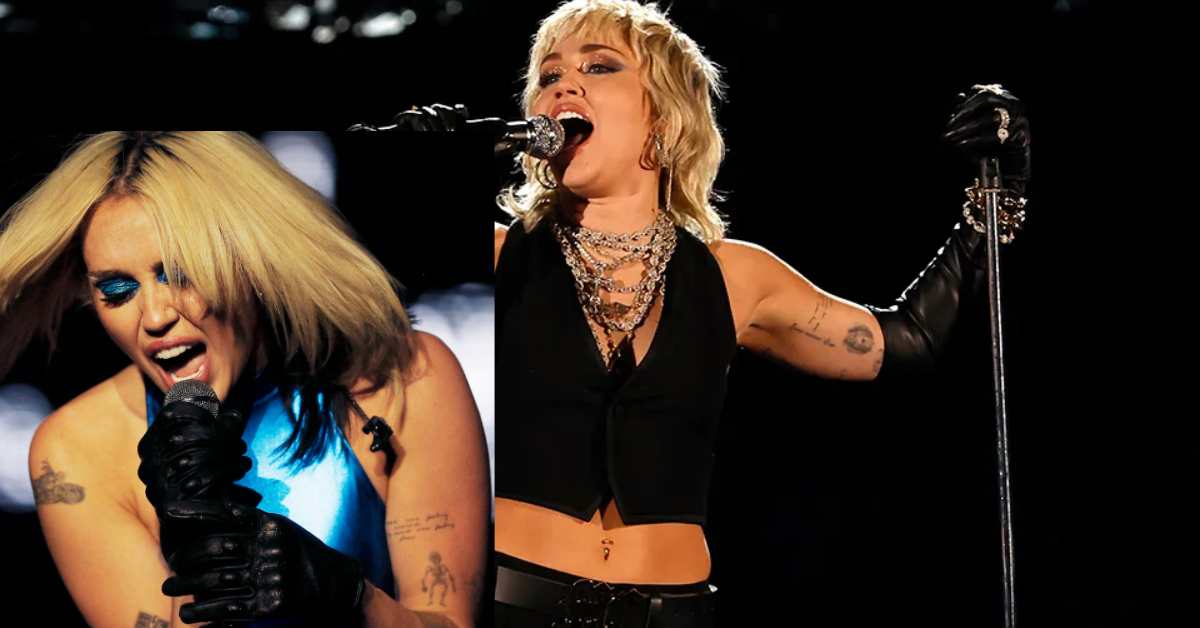 In addition, the singer acknowledges that she wasn't always using her voice effectively, saying, "Having the surgery was a gift because I was able to understand my instrument," even going on to compare her voice to a face. "It collects wrinkles and it tells a story," she said, adding that "[like a face] it collects dust," making it imperative to start caring for it.
The singer also mentions in the show that the operation was the step she needed to take to go toward sobriety because she is now older and wiser. She remembers, "I don't smoke anymore, and I'm sober." I've been sober for a while now; I think the voice surgery helped because I learned so much about the consequences. Since that time, Cyrus has been fighting alcoholism on a daily basis while still concentrating on her music and voice.
Following the January release of its lead song "Flowers," which spent eight weeks at the top of the US Billboard Hot 100, the singer released her eighth studio album Endless Summer in March. All music platforms have easy access to the album.