Slow Horses is still an overlooked gem on Apple TV Plus, receiving mostly glowing reviews from both critics and viewers (the first two seasons of the spy drama have a combined Rotten Tomatoes score of 97% "Fresh" and 94% from viewers). The good news is that Slow Horses season 3 will bring us more.
A group of discredited MI5 agents who have been exiled to a location called Slough House are the subject of the television series, which is based on Mick Herron's series of novels. They are known as the "Slow Horses" and are led by the aging Jackson Lamb. But Lamb and his Slow Horses are constantly being forced to undertake risky missions to prove that they are still in the game.
Here is all the information we currently have about Slow Horses season 3.
Slow Horses Season 3 Release Date
Slow Horses season 3 news was most recently revealed in September 2023, when Apple finally announced the release date. Slow Horses season 3 will be available on Apple TV+ on December 1, 2023, it has been confirmed. The streamer also shared some first-look photographs from the upcoming season, which you can see below.
Jackson Lamb, herding cats toward a new case.

Season 3 of Slow Horses premieres December 1. pic.twitter.com/6Czzv45quj

— Apple TV (@AppleTV) September 20, 2023
The release date announcement came along with Slow Horses season 3 first-look photographs, giving viewers their first glance at what to expect when Jackson Lamb and the rest of the Slow Horses of Slough House return.
Slow Horses Season 3 Cast
Naturally, the three main characters of the series, played by Gary Oldman (Darkest Hour, Harry Potter), Jack Lowden (Mary Queen of Scots, Benediction), and Kristin Scott Thomas (Darkest Hour, The English Patient), as well as the general director of MI5, Diana Taverner, will be included in the cast of Slow Horses season 3.
Sope Dirisu, who will be portraying the new character Sean Donovan, a former chief of security at the British Embassy in Istanbul, will shortly be joining Saskia Reeves' supporting character Catherine Standish, who will be making a second appearance.
Many Slow Horses fan favorites should return, including :
Rosalind Eleazar (Louisa Guy)
 Jonathan Pryce (David Cartwright)
Freddie Fox (James "Spider" Webb)
Dustin Demri-Burns (Min Harper)
 Aimée-Ffion Edwards (Shirley Dander)
 Kadiff Kirwan (Marcus Longridge), though this isn't entirely confirmed.
Christopher Chung (Roddy Ho) is confirmed to return for Slow Horses season 3 after being discovered in first-look photos.
You may also be interested in learning about the release dates of the following forthcoming series:
What is the Story of 'Slow Horses' Season 3?
Slow Horses Season 3 is based on Real Tigers, Herron's third book in the Slough House series. Jackson Lamb is out on the field looking for answers once more. Life appears to throw him a curveball as soon as he attempts to return to his original comfort zone.
This time, Lamb will have to put aside his grudges and get down to business. When Catherine goes missing unexpectedly in the third season, Lamb and his agents risk their lives once more to recover her and uncover a rogue agent.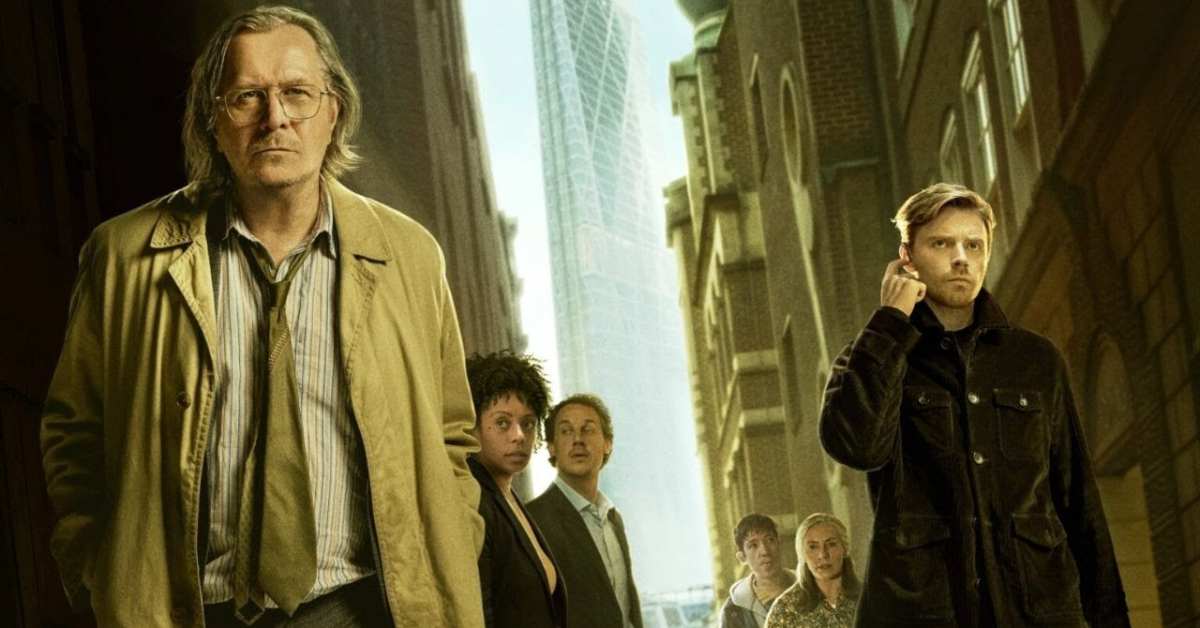 How Many Episodes Are in 'Slow Horses' Season 3?
The first two seasons of the British spy series each include six episodes, each lasting 41 – 53 minutes. So, while the episode guide for Slow Horses Season 3 has not yet been announced, we can expect the upcoming season to have the same number of episodes as the previous two.
Slow Horses Season 3 will most likely begin with a two-episode launch, after which each new episode will be released monthly.
'Slow Horses' Season 3 Trailer
At the conclusion of the thriller series' second season in December 2022, Apple TV+ unveiled a sneak peek for Slow Horses Season 3. Although not a season trailer, the clip provides an insight into what's to come in the future.
The minute-long teaser trailer teases Catherine Standish, played by Saskia Reeves, and her strange disappearance, as well as the secrets that follow. Stay tuned for updates on the full-length official Slow Horses Season 3 trailer as they become available.
How to Watch Slow Horses Season 3
You will need an Apple TV Plus subscription to watch Slow Horses season 3 once it becomes available because it only airs on the streaming service.
The good news is that Apple TV Plus is still one of the more affordable paid streaming options, and it provides new customers with a seven-day free trial as well as a three-month complimentary membership if they buy a new Apple product.
You can watch all of Slow Horses seasons 1 and 2 on Apple TV Plus if you want to catch up.