In the world of sports, nicknames are like badges of honor. They can be endearing, cheeky, or sometimes, a subtle jab between rivals. Such was the case when Aaron Rodgers, the New York Jets' injured quarterback, playfully bestowed a new moniker upon Kansas City Chiefs' tight end, Travis Kelce.
In this blog post, we delve into the background of this intriguing nickname and the context behind it.
MetLife Stadium – Jets vs. Chiefs Game
On a crisp October day in 2023, MetLife Stadium was buzzing with anticipation as the New York Jets squared off against the Kansas City Chiefs. The stadium was abuzz with excitement as fans eagerly awaited the showdown. However, what truly caught everyone's attention was the pre-game interaction between Aaron Rodgers, Patrick Mahomes, and Travis Kelce.
Rodgers, who was on crutches due to an Achilles Tear injury, engaged in a conversation with Mahomes and Kelce. Meanwhile, in a separate box, Kelce's rumored girlfriend, the pop sensation Taylor Swift, hosted a party with some A-list friends, including Sophie Turner, Sabrina Carpenter, Blake Lively, Ryan Reynolds, and Hugh Jackman. The stage was set for an eventful day of football and unexpected drama.
Despite the Jets ultimately falling short with a 23-20 loss to the Chiefs, Rodgers had plenty to say about how the game unfolded. His comments, which introduced the new nickname for Kelce, reflected his perspective on the game and Kelce's performance.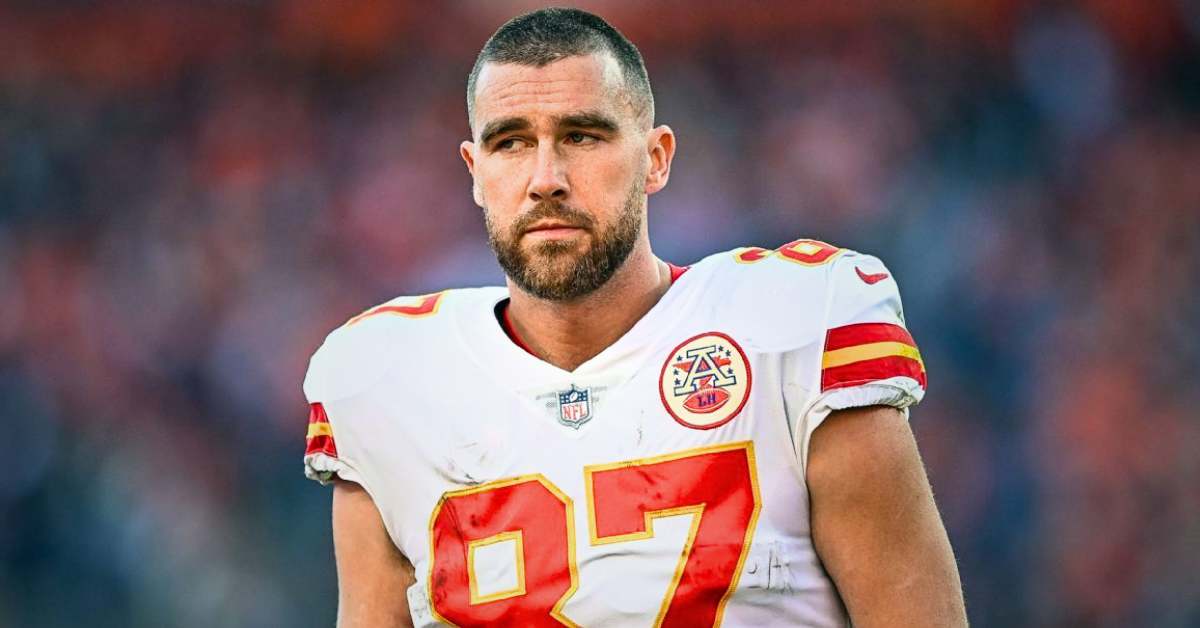 Also, check – Did Travis Kelce Cheat on Maya Benberry? Inside the Travis Kelce Love Triangle
Aaron Rodgers' Clever Nickname
During an interview on "The Pat McAfee Show" after the game, Rodgers playfully referred to Travis Kelce as "Mr. Pfizer." The nickname was a playful jab at Kelce's recent commercial endorsing flu and COVID-19 booster shots, in partnership with the pharmaceutical giant Pfizer. The commercial also featured Kelce's mother, Donna, adding a personal touch.
When asked about his choice of nickname, Rodgers mentioned, "He's doing commercials for Pfizer, so I'm sure he's owning it." The reference was undoubtedly a nod to the abundance of commercials that both Kelce and Patrick Mahomes appear in.
Aaron Rodgers' History with Vaccines
Rodgers' choice of nickname brought the COVID-19 vaccine controversy back into the limelight. In the past, Rodgers had been criticized for his stance on vaccines, initially claiming he was "immunized" when he was, in fact, unvaccinated. He cited allergies to vaccine ingredients as his reason for not getting vaccinated, although he did not specify the allergen in question.
The quarterback's decision to opt for an "alternate treatment" instead of vaccination and his subsequent petition to the NFL for vaccinated player considerations stirred controversy, ultimately leading to his current situation of injury.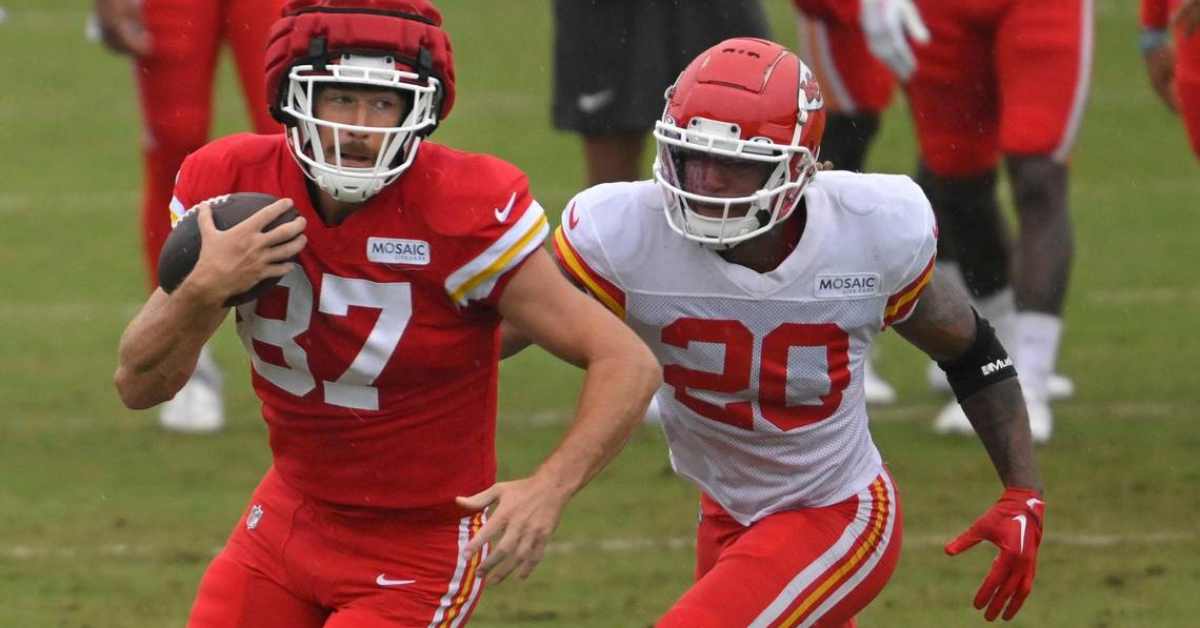 Also, look – Is Travis Kelce Gay or Just Rumors? The Truth Unveiled!
The Ripple Effect
Rodgers' nickname for Kelce, "Mr. Pfizer," drew chuckles from the show's hosts. However, it also sparked controversy outside the sports world, with some critics accusing Rodgers of mimicking right-wing talking points. Several conservative pundits had previously attacked Kelce for his Pfizer ad, using it as a platform to advance anti-vax agendas. Kelce's relationship with Taylor Swift had also drawn attention, with some resorting to personal attacks and labeling him as a "beta" male.
When it comes to sports, nicknames and teasing are all part of the game. Aaron Rodgers' witty nickname for Travis Kelce, "Mr. Pfizer," adds a touch of humor to their on-field rivalry. It also highlights the ongoing conversation surrounding vaccines and the impact of endorsements in the modern sports world.
This nickname may have raised eyebrows, but it shows that sports rivalry can be fun, even when they're serious. Aaron Rodgers' quip has given supporters something to talk about on and off the field, bringing intrigue to professional football.