On late Thursday, Governor Kathy Hochul announced New York authorities have reported five cases of the new COVID variant omicron in the New York City metropolitan area, a few hours after cases were found in Colorado and Minnesota.
At a press briefing, she said one case was detected in Suffolk County on Long Island and four in New York City: two in Queens, one in Brooklyn, and the other one in the city.
Earlier Thursday, the second U.S. case of the new omicron Covid variant was reported by Minnesota health officials in a citizen who recently came back from New York City.
The State Is Sequencing Approximately 15 Percent of All Covid Tests
David Chokshi, New York City Health Commissioner stated that the cases signify there was community transmission, continuing that the state is arranging nearly 15% of all Covid tests, enabling them to "pick up these trends over time."
California Teachers Recruiting Students to Lgbtq+ Clubs Are Intentionally 'Deceiving' Parents: Author
He said, "This is not just people who are traveling to Southern Africa or to other parts of the world where omicron has already been identified."
Hochul gave the assurance to the residents that the detection of new COVID variant cases in New York doesn't indicate that the same kind of extensive lockdowns imposed during the start of the pandemic will be imposed by her since those adversely impacted businesses and millions of residents of New York were also laid off from work.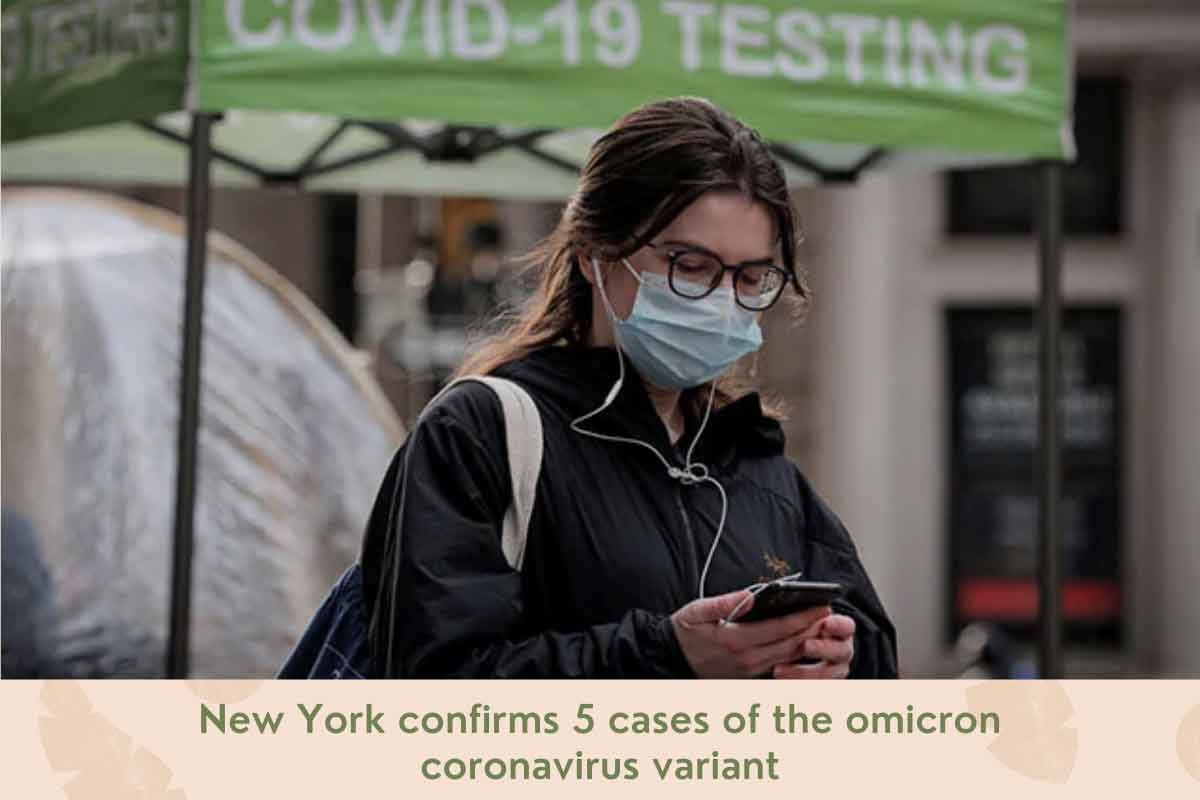 On late Thursday, she said "We are in a far better place, that people are informed. There's not a panic," adding "It is still a public health crisis, but does not have to be a crisis that leads to a shutdown."
The first case of the heavily mutated strain of the virus was found in California, U.S., in a citizen who had just come back to San Francisco from South Africa, which first confirmed the new variant to the World Health Organization last week. The Colorado case was also found in a traveler who had just come from Southern Africa.
The California, Minnesota, and Colorado cases were all treated in fully vaccinated people having mild symptoms. Hochul stated that the Suffolk County case is in a 67 years old woman who had a minimum of one dose of vaccine and just came back from South Africa with mild symptoms.
She added that another case in New York City is also found in a suspected traveler. As of now, authorities have no information concerning the cases in Brooklyn and Queens, but she stated that they would share them as soon as they get any information about it.
Minutes after New York authorities ended their press conference, the first omicron case on the island of Oahu was confirmed by health officials in Hawaii.
The Variant Has 50 Mutations
Health officials in the United States and across the globe are worried that the new variant is more contagious and may bypass the protection given by presently available vaccines to some extent. The variant has some 50 mutations, over 30 of which are on the spike protein that the virus utilizes to annex to human cells.
Michigan School Shooting- Ethan Crumbley's parents face Charges
On Wednesday, the chief medical advisor of the White House told reporters "The molecular profile of the kinds of mutations that you see [in omicron] would suggest that it might be more transmissible and that it might elude some of the protection of vaccines," adding "But we don't know that now."
On Thursday, the Biden administration developed a plan to fight against omicron and a probable winter increase of the primary delta variant of COVID. The White House needs all inbound international travelers to get a Covid test done within 24 hours of their departure.
The administration is spanning requirements of wearing masks on domestic flights and public transport till 18th March. The access to free at-home Covid tests is also expanded.
Cases of New Variants Already Detected in 23 Countries
On Wednesday, the WHO stated that omicron has been detected in a minimum of 23 countries across the globe. Omicron was first detected in Botswana earlier this month and information was sent to WHO by public health authorities in South Africa.
Today, DOH has confirmed one case of the #Omicron variant of the COVID-19 virus on Oahu.

We can all do our part to reduce transmission by getting vaccinated, wearing masks, avoiding large gatherings and testing when sick.https://t.co/z3JvdqIEab pic.twitter.com/NhUY3EkmWH

— Hawaii State Department of Health (@HawaiiDOH) December 3, 2021
On Wednesday, the WHO's technical lead, Maria Van Kerkhove, stated that South Africa is seeing an increased rate of hospitalizations, but more information is required before getting into conclusions directly regarding whether the omicron variant is causing more severe illness.
On Wednesday, in California, Governor Gavin Newsom confirmed that the patient who tested positive for the new variant was fully vaccinated, and was having mild symptoms, and is recovering. The person, who is between the age of 18 and 49, had not got a booster dose as they were not completed six months from the date of original vaccination.
California's Health and Human Services secretary, Dr. Mark Ghaly, stated the truth is that the patient is having mild symptoms and is recovering underlines the significance of vaccines.
"Oxford Shooting": Dems Renew Push for Gun-control Bills After Oxford Shooting
It has been said by the CEOs of Pfizer and Moderna that nearly two weeks is required to obtain sufficient information so that it can ascertain what effect omicron's mutations have on the efficiency of the present vaccines.
They have confirmed it would need till early 2022 to develop a shot that particularly aims at the variant. However, Moderna CEO Stephane Bancel stated that the company can offer a higher dosage booster shot much more promptly.