The Royal Family is constantly under public scrutiny. After marrying long-time lover Prince William on 29th April 2011, Catherine Elizabeth Middleton became the Duchess of Cambridge. Since then, she has become a role model for millions of fans.
Automatically, the media spotlight is always on her, and soon tabloids start making news about Kate's weight and appearance. Kate has been pretty unproblematic, having no public scandals, and filled with beauty and grace.
But her thin stature has always pulled her into controversy and made the fans worry about her health. Many believe that Kate Middleton has an eating disorder, and questions have been asked if Kate Middleton has an eating disorder. So, does the Duchess has an eating disorder?
The Truth About Kate Middleton's Eating Disorder
Staying in the public eye isn't easy. Even before Kate became a Duchess, she has been criticized for her weight. Just before her wedding, the media spotted Kate having a drastic weight loss of around 10 pounds, and she wasn't overweight at all in the first place.
Her "alarming weight loss" made everyone believe that Kate had an eating disorder. The mother of three, Princess Charlotte, Prince George, and Prince Louis, is still thought to be suffering from eating disorders. 
Recently, "Life & Style" reports went on to declare Middleton has an eating disorder. Though the Royals or Kate herself has never confirmed, some insiders claimed to have spoken about the absolute truth.
The source said, "Kate's so busy and overwhelmed that she picks at her food and rarely finishes a meal."
Friends and her husband, Prince William, are highly concerned about her health. In 2021, an insider said that Kate had lost around 20 pounds. The Duchess was about 130 or 135 pounds; later, she weighed 110 to 115 pounds. So, that is not a healthy sign at all.
According to the source, "No one is more worried than William" about his wife's weight. She's gone from around 130 or 135 pounds down to around 110 or 115 pounds."
Moreover, some even blamed Meghan Markle and Prince Harry for worsening the situation with their sudden exit. "Since Harry and Meghan went out of their way to destroy the royal family's good name… Kate's been under an enormous amount of pressure to help save the monarchy, and the cracks are starting to show."
Many other unverified sources said that the Duchess is anorexic. Her thin and slim figure has always been a topic of discussion. The same gossip magazine, including several other views of hungry tabloids, has just stated that Kate has an eating disorder without proof.
A representative of the Duchess has strictly denied any such claim of Middleton having an eating disorder. Besides, these tabloids have been heavily criticized for spreading wrong information. She looks exactly how she is supposed to look and has never been diagnosed with an eating disorder.
Read More: 
How Does Kate Middleton Maintain Her Good Looks?
Kate has turned 40, but her glamour is intact even after having three children. Yes, the Duchess admits to following strict exercise and diet, the Dukan diet, to be precise. A famous French general practitioner, Dr. Pierre Dukan states this diet leads to "rapid, permanent weight loss without hunger."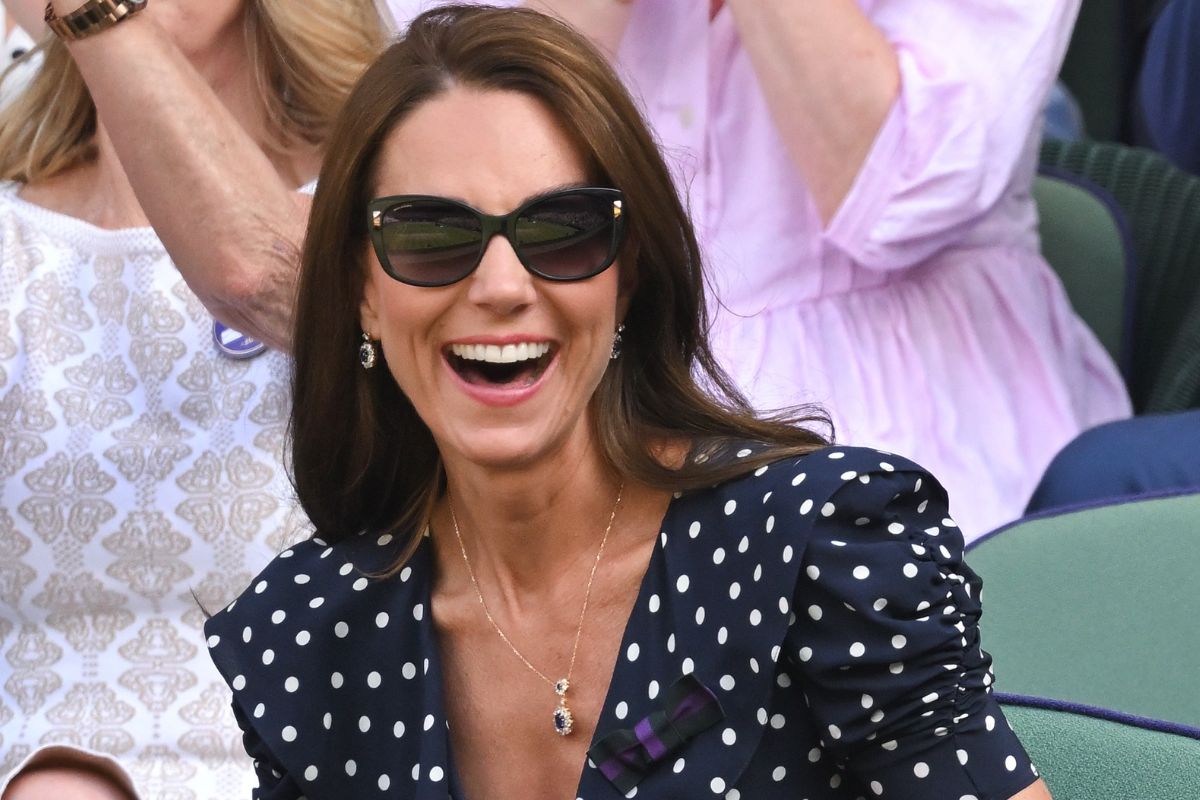 It is a detailed four-step process that consists of a high amount of protein and low carbohydrates.  However, she chooses to cook for her husband, children, and family, who love her food, and the Duchess also occasionally indulges in cheesy pasta.
So, it can be rightfully said that the rumors and allegations regarding Kate's weight are just useless. These haven't been proven, and her appearance has nothing to do with her eating disorder. The Duchess might be blessed with significant metabolism or work out daily to maintain her figure. There have never been any records of eating an order from Kate Middleton, and all the claims are baseless.
The 40 years old, Kate is gorgeous, defines elegance, and she is a woman of high self-esteem. We are sure that Kate is happy with her family and is fit to be a role model for millions of fans, regardless of her appearance.
Stay tuned for more updates, Lee Daily.