The only woman that Freddie Mercury truly loved was her. Mary Austin was one of the most significant figures in his life, even though she was very different from the flashy frontman of Queen.
The deaf parents of the soft-spoken working-class girl raised her, and she stood at Freddie Mercury's side until his passing in 1991.
Actress Lucy Boynton portrays Mary, one of the key characters in the film Bohemian Rhapsody.
The in-person The West London mansion where Freddie passed away in 1991 due to an AIDS-related sickness is currently home to Mary Austin. She didn't remove memorials to the late singer until last year.
Who is Mary Austin?
Because of their close friendship, Freddie Mercury proposed to Mary Austin and left her with half his £75 million estate, including the £25 million Georgian mansion in Kensington.
They did indeed go on dates, and even though their relationship ended, they remained close friends.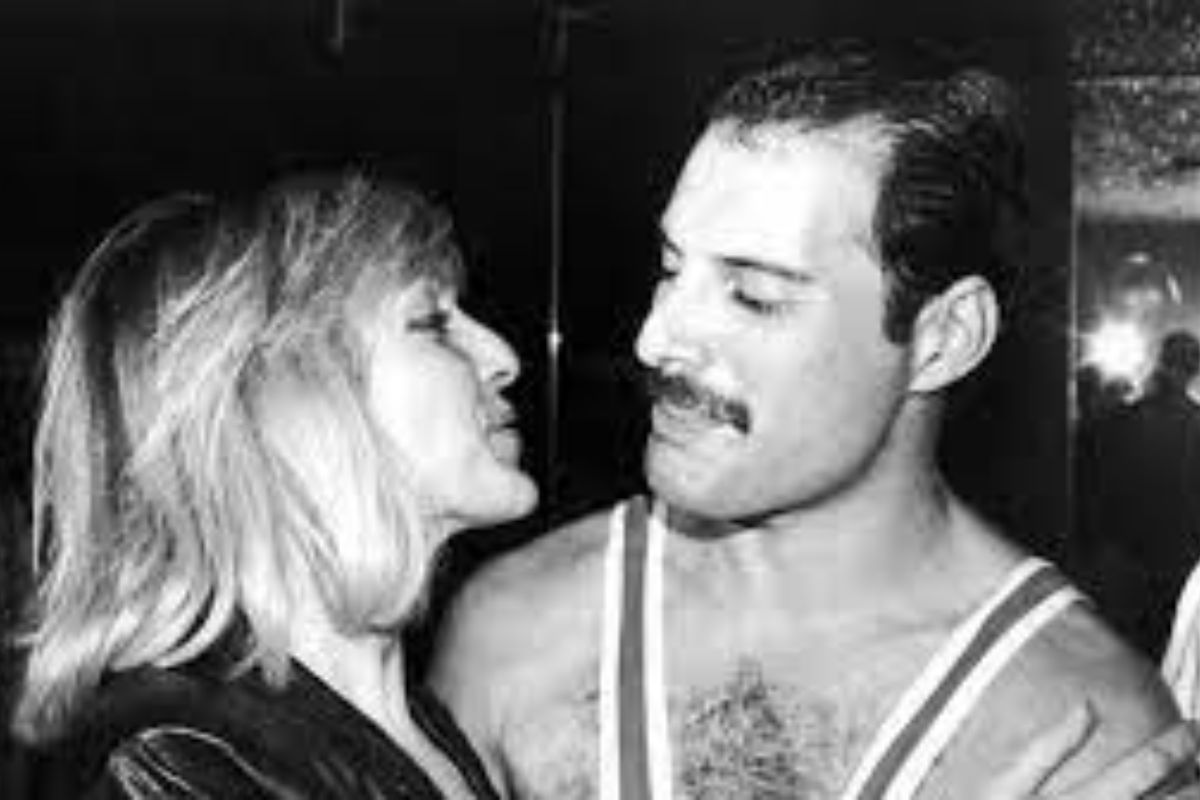 Freddie once said: "All my lovers asked me why they couldn't replace Mary, but it's simply impossible. My only friend is Mary, and I don't want anybody else. To me, she was my common-law wife. To me, it was a marriage."
"We believe in each other. That's enough for me. I couldn't fall in love with a man like I have with Mary."
Mary is reported to have granted her blessing for the new movie featuring Rami Malek as Freddie, even though she was not involved in its creation.
Do check out more articles:
How did Mary Austin and Freddie Mercury first meet?
Five years after arriving in England, Freddie and Mary first crossed paths in 1969. He had just graduated from art school when he was 24 years old, and Mary, 19 at the time and working in a West London boutique, immediately fell in love.
They immediately moved in together in a modest apartment close to Kensington Market, where Freddie and Queen drummer Roger Taylor ran a clothing booth.
When did Mary Austin and Freddie Mercury split up?
Although there had been some speculation regarding Freddie's s*xual orientation, his s*xuality was not questioned for a while due to Mary's frequent presence.
In 1973, he proposed to her and wrote a song called "Love of My Life" in her honor.
Mary said: "I was speechless. I remember thinking, 'I don't understand what's happening.' It wasn't what I'd expected at all."
But Freddie found that he was drawn to males and began having affairs.
In 1976, he allegedly revealed to her that he was bis*xual. "I'll never forget that moment. I remember saying, 'No, Freddie, I don't think you are bis*xual. I think you are gay."
After their quick breakup, she soon moved into a nearby flat, and Freddie began throwing wild parties. However, Mary remained close and even worked for his management firm.
How much money did he leave her?
In his September 1991 will, Freddie left half of his enormous riches to Mary and the other half to his parents and sister. Most of his acquaintances, including his boyfriend, Jim Hutton received either a house or £500,000 each.
When Freddie died at 45, Mary was by his bedside, holding his hand.
Later, she fulfilled his request for his ashes to be covertly scattered. She has never disclosed the ashes' location, despite numerous rumors that she placed them in Kensal Green Cemetery or under the cherry tree in his garden.
Where is Mary Austin now?
Jamie and Richard's father, painter Piers Cameron, was not the man Mary chose to wed; instead, she divorced Nick Holford.
She later explained: "I lost my family when Freddie died. He was everything to me, apart from my sons. He was like no one I had met before."
Fans frequently pay their respects at the London estate where Mary, now 67, is supposed to maintain a secluded existence behind the mansion's spiked walls.
You can check more related articles here:
Final Lines
Must Follow us on Leedaily.com. If you share this absolute post with your friend,s it will cause us to bring more amazing content for you. If you have any exceptional conclusions about this article, let us know in our comments below. We like to read your judgments and your decisions, and we will give you a complete report. Thanks.