Geno Smith Contract: When the Seahawks re-signed veteran quarterback Geno Smith to contend with Drew Lock for the team's starting job in the 2022 NFL offseason, many NFL observers found the move perplexing. The 32-year-old Smith has been with the Seahawks since 2019 but hasn't started a game since his first few NFL seasons with the Jets.
His first position in New York was swiftly lost, and he has been a professional backup ever since. Seattle, though, appreciated something about Smith and decided to invest in him. That expenditure was profitable. One of the biggest surprises of the NFL season has been Smith.
The Seahawks, who many predicted would be a bottom-feeder in 2022, are in contention for a postseason spot in Week 18 because of his Pro Bowl-caliber play. Smith's short-term contract with the Seahawks is a steal at this point. They have practically paid pennies on the dollar for his output, but as the end of the season approaches, Smith is getting closer to some significant objectives.
Additionally, those accomplishments will increase his earnings under his incentive-based contract. The details of Smith's current contract are included below, along with an explanation of why he considers Seattle's participation in the playoffs to be of the utmost significance.
Geno Smith Contract
Smith was a free agent during the NFL offseason of 2022, but he chose to sign a one-year contract with a base value of $3.5 million with the Seahawks. As Smith was anticipated to contend for the starting position in Seattle, this was a significant increase over the $1.2 million he made during the 2021 season.
Do check out more articles here:
Naturally, Smith had a lot of incentives built into the deal because he was competing to be the starter. As a result, even though the contract only contained $500,000 in guarantees, he will ultimately earn more than the contract's base value. Even still, Smith's contract, which has a potential value of $6 million, is one of the lowest starting salaries in the NFL.
Geno Smith Contract Incentives
Like most NFL contracts, Smith's contract included many incentives. According to Spotrac.com, these bonuses will account for the majority of Smith's salary for the 2022 campaign. With Seattle's victory over the Jets in Week 17, Smith secured one of his most significant incentives, a $1 million bonus.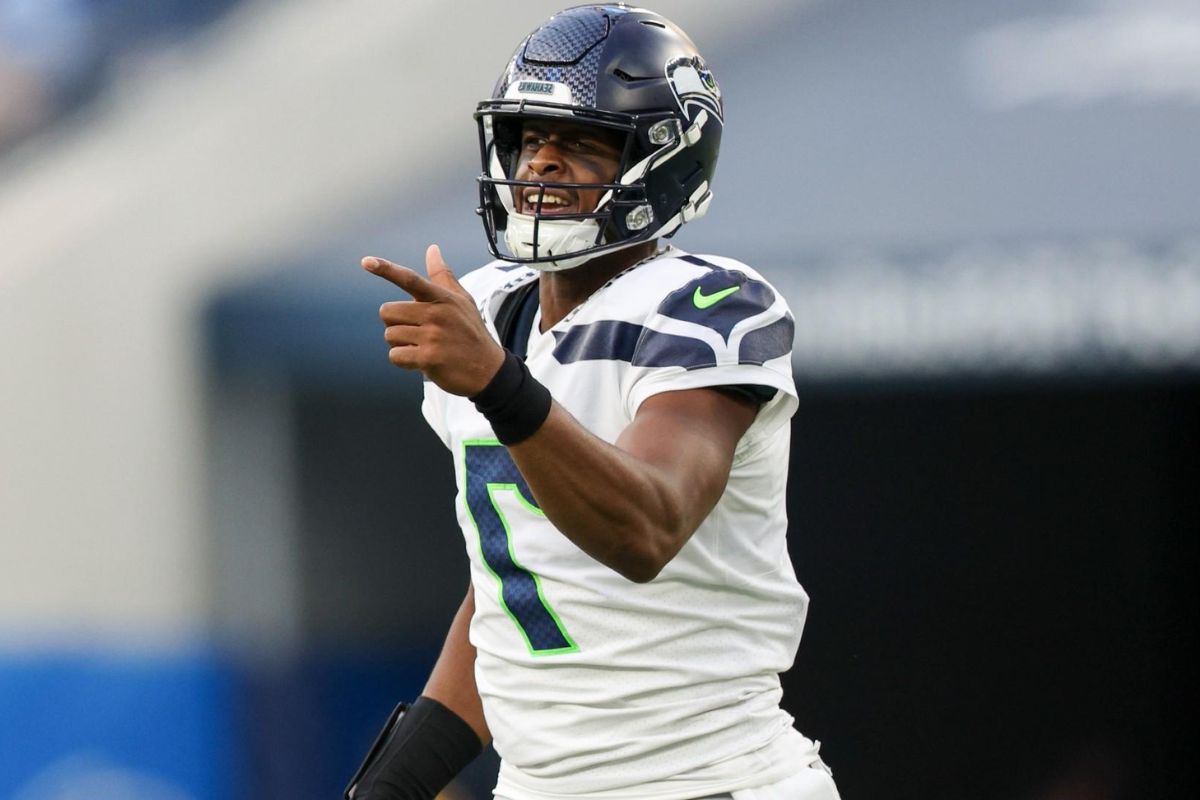 Even though he only completed 183 passes in that contest, he still passed for more than 4,000 yards, which the Seahawks designated as his highest yardage bonus for 2022. Three-quarters of that sum had already been collected by Smith thanks to the incentive's design, which awarded him $250,000 for reaching 3,400 passing yards and an additional $500,000 for reaching 3,700.
The last leg of the incentive, which brought his total earnings to $1 million, was at the 4,000 mark. Smith also received a bonus of $500,000 for making the Pro Bowl and completing 20 or more touchdown touchdowns. In addition, he will be paid a total of $1.105 million in per-game active roster bonuses, and his contract includes a $585,000 Week 1 bonus.
Only one incentive belongs to Smith and it hasn't been fully earned. He has participated in at least 85% of the club's offensive snaps, making him a $1 million incentive. However, if his team records 10 victories or advances further in the playoffs, his compensation will increase to $2 million.
4TH DOWN MAGIC FROM GENO! #Seahawks

📺: #SEAvsTB on @NFLNetwork
📱: Stream on NFL+ https://t.co/M32DOvVAld pic.twitter.com/WxZPF9Wbpu

— NFL (@NFL) November 13, 2022
Seattle won't have a 10-win team in the regular season at 8-8, but a victory in Week 18 might give the Seahawks a chance to get to the postseason. Therefore, Smith will be playing with a lot on the line in that match.
Smith has also received bonuses totaling $4.19 million to far. The base value of his $3.5 million deal included some of these bonuses since they were "likely to be earned." In contrast, others—including his combined $2.5 million playing-time bonus, Pro Bowl, and throwing yards incentives—are additional.
In either case, Smith has done well for himself, and as the season closes, he will have the opportunity to increase his already excellent incentive total.
Seahawks Playoff Chances
How likely is it that Smith will receive his last reward? The Seahawks are predicted to have a 21% chance of making the playoffs by FiveThirtyEight. To qualify for the postseason, they must defeat the Rams and have the Lions defeat or tie the Packers in Week 18. As a result, Smith will have to work hard to earn the extra $1 million, but a victory versus the Rams would at least give him a shot.
Closing
If you are interested in learning more about the information offered in the preceding sentence, it is highly advised that you keep a constant connection to Leedaily.com. This is because you will have access to more information there.