Breakups of adorable celebrity couples are often a source of sadness, whether it's Shawn Mendes and Camilla Cabello or Kendall Jenner and Devin Booker. Do you really expect us to believe that we've spent the last few months (or longer!) admiring your courting, loving all of your Instagram posts, and coming up with clever joint couple names like "Kete" for you two, just to have it all end now? Ugh. Another pair looks like it's on the verge of breaking up. Reports suggest that Phoebe Bridgers and Paul Mescal have ended their relationship.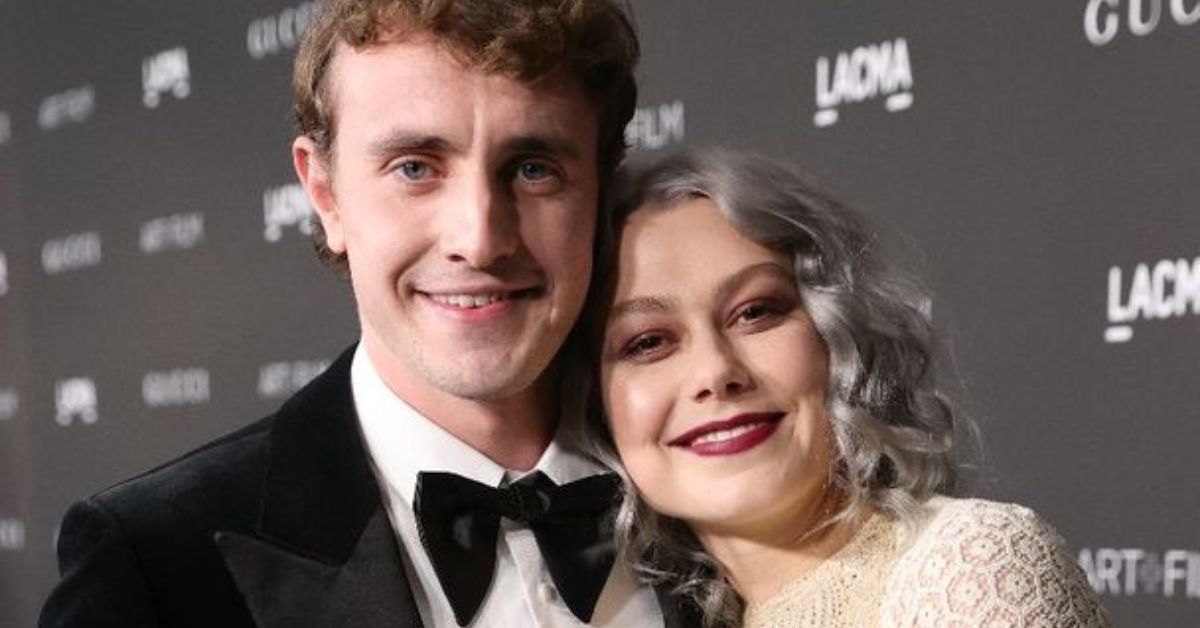 Phoebe and Paul Breakup
Fans have taken to Twitter to express their belief that Phoebe and Paul, who started dating in 2020, have broken up. @bigdybbukenergy tweeted, "Processing the Phoebe Bridgers Paul Mescal breakup rumors," alongside a video of a distraught Steve Carrell. "Not me genuinely stressed at rumors that Phoebe Bridgers and Paul Mescal have broken up," chirped @eilis_walsh.
But hold on tight, because that's only the beginning. Fans are in an uproar about the supposed reason Phoebe and Paul split up. The alleged tea was summed up brilliantly by Twitter user @breadlover48875. "Paul Mescal potentially calling off his engagement to Phoebe Bridgers because she may be dating Bo Burnham but also she kissed Matty Healy is the bis*xual Avengers Infinity War," she wrote.
That Phoebe may have cheated on Paul with comedian Bo Burnham is the gist of the rumors. The 1975 singer also confirmed the existence of a photo showing Phoebe kissing Matty by uploading it to Instagram. Bo, the film's director, makes an appearance as well, which does little to improve our mood. However, he may simply be carrying on an established practice of kissing female concertgoers.
View this post on Instagram
Although there is no official word on Phoebe and Bo's relationship just yet, celebrity gossip website DeuxMoi has reported that the two were spotted "making out" and "canoodling" in Los Angeles. This unanticipated romance was the subject of multiple entries to the account. And earlier this week, during a concert that Bo organized, Jezebel reported seeing Phoebe seated next to Bo. Paul had mysteriously vanished.
Some say Paul dumped Phoebe, and she quickly moved on with Bo. Some people think Paul broke off the engagement with Phoebe because she was seeing Bo behind his back. In any case, we still have no idea what the truth is. Bo has been dating film director and screenwriter Lorene Scafaria since 2013, and rumors have been circulating that the two may have broken up. Phoebe and Paul are also rumored to have broken up.
You can check out Our Previous Article-
Details Regarding Phoebe Bridgers
Musician, songwriter, and record producer Phoebe Lucille Bridgers was born in the United States on August 17, 1994. Both of her solo efforts, Stranger in the Alps (2017) and Punisher (2020) were well-received by critics. She is a part of Boygenius and Better Oblivion Community Center, both of which have published a single EP and a single LP, respectively. She's been nominated for four Grammys, including Best New Artist.
You can check out Our Previous Article-
Details Regarding Paul Mescal
Paul Mescal is an Irish actor. He was born in Maynooth, and after attending and graduating from The Lir Academy in 2017, he appeared in a number of plays in Dublin, including The Great Gatsby, Asking for It, and The Lieutenant of Inishmore. Mescal won a British Academy Television Award and was nominated for a Primetime Emmy Award for his performance as the lead in the miniseries Normal People (2020).
Mescal made his acting debut in the supporting part of The Lost Daughter (2021), a psychological drama, and has since gone on to appear in the drama films God's Creatures (2022) and Aftersun (2022), for which he has received recognition. In the latter, he played a disturbed father and was nominated for an Independent Spirit Award for Best Lead Performance for his efforts.
Last Lines
Many of Phoebe and Paul's 2020 devotees have rushed to Twitter to express their sadness about the apparent end of their relationship. Processing the Phoebe Bridgers/Paul Mescal split rumors, a tweet from @bigdybbukenergy read, along with a video of a heartbroken Steve Carrell. I'm not the least bit concerned about the reports about Phoebe Bridgers and Paul Mescal's breakup, as @eilis Walsh quipped.
We try our best to give you useful information, so now, in return, visit our site, Leedaily.com for some related information.