The Summer House Season 7 will debut in February, and we have an exclusive first peek at all the juicy details.
We have some exciting news regarding the release date for the new Summer House season since we think even the winter should be enjoyable. Prepare for the drama to heat you during this chilly season as Season 7 debuts in February.
When Will Summer House Season 7 Debut?
The Summer House Season 7 will debut on Monday, February 13, at 9 p.m. and 8 c. The program will stream on Peacock the following day every week.
Who Are the Season 7 Cast and Friends of Summer House?
Returning cast members include Carl Radke, Mya Allen, Amanda Batula, Kyle Cooke, Paige DeSorbo, Lindsay Hubbard, Ciara Miller, Danielle Olivera, and Paige DeSorbo. Samantha Feher, Chris Leoni, and Gabby Prescod, as well as longtime acquaintances Andrea Denver and Kory Keefer, join the housemates as new friends.
What can fans expect from Summer House Season 7?
According to a press release, the new season will bring a variety of ups and downs for the old friends' and roommates' relationships.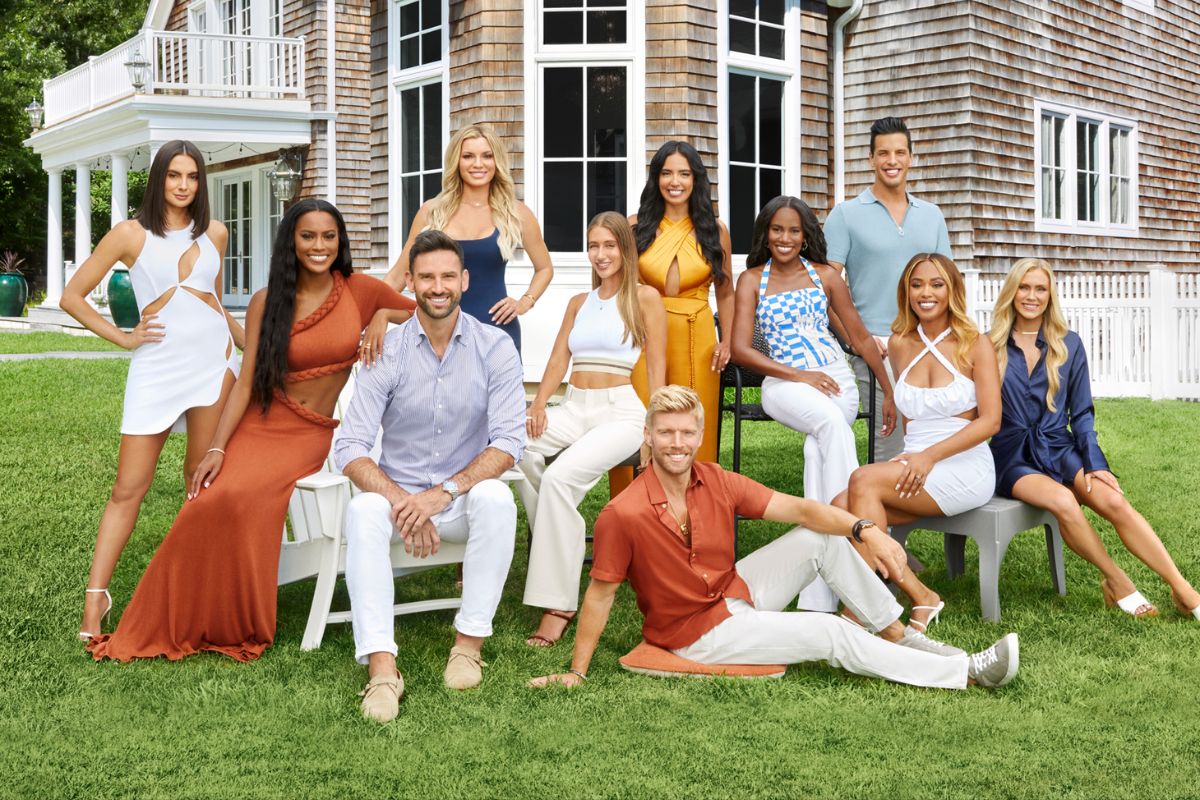 Kyle Cooke and Amanda Batula
Kyle is revitalized and eager to spend the summer in the Hamptons with his friends. Even though age is merely a number, the reality of his upcoming 40th birthday is beginning to sink in. Kyle wonders if he can sustain a family and wishes he had made more progress toward financial independence. He finds himself at odds with Carl personally and professionally for the first time in their friendship.
Amanda is prepared to relax and have fun now that the stress of wedding planning is behind her. She and Kyle are enjoying their marriage, and after adopting two dogs, she is considering having children. However, Amanda is in a situation she never pictured herself in due to the stress of being unable to have children due to recent health concerns.
Do check out more related articles here:
Carl Radke and Lindsay Hubbard
Carl has no intention of slowing down any time soon; his life is busier than ever. He wants to maintain the momentum of their relationship after moving in with Lindsay and is prepared to start their happily ever after as he starts looking for the ideal ring. However, Carl intends to sit down with Kyle and discuss his future at Loverboy before things get out of hand, given the current problems he has been experiencing in his professional life.
Since moving in with Carl, Lindsay has never been happier and is eager to marry and have a family. Will they endure the test of time, though, with the rest in the house doubting the sincerity and speed of their relationship?
Danielle Olivera
Robert and Danielle are currently residing in Montauk full-time, and Danielle is diligently developing her fashion app. She had been friends with Lindsay and Carl for a long time, but now that they are dating, she finds herself at odds with them. This causes the dynamics of the house to change completely.
Paige DeSorbo (and Craig Conover)
As Paige gets closer to her 30s, she notices that her priorities are changing. Even though her lover lives in the south, her business is booming, and she has no intention of ever leaving New York. Paige enjoys her long-distance relationship but is starting to feel pressure from Craig to move more quickly.
Mya Allen
Mya has started a new chapter in her life by leaving her position as a restaurant consultant and focusing solely on her cookie company. She questions whether she will ever overcome her aversion to commitment as her relationship with Oliver becomes more serious.
Watch the Summer House Season 7 Trailer below:
'Summer House' Season 7 Trailer Details Lindsay Hubbard and Danielle Olivera's Friendship Fallout pic.twitter.com/HTNOaiLMq5

— People (@people) January 13, 2023
Ciara Miller
On her first anniversary in the Big Apple, Ciara says she can't imagine living anyplace else and that she finally feels at home. She has fully embraced dating and is determined to play it correctly this summer. She has no expectations of men. But will she be able to reclaim control of her happiness and learn to put herself first now that her nursing career is on hold and that her previous poisonous relationships are finally behind her?
Samantha Feher
Samantha Feher, a native of New Jersey, has always wished to make New York City her playground. She is a content producer who embodies the maxim "work hard, enjoy hard." Samantha is single and keeps things casual until she meets someone worth dumping the others for. She usually has a list of four or five men. But can she find a spouse who can keep up with her highly ambitious nature and party animal lifestyle?
Chris Leoni
Chris Leoni left the Marines and his conventional lifestyle to pursue his passions for photography and filmmaking in New York after growing up in a conservative Honduran-Uruguayan family in Florida. Chris is one of only two single men in a mansion full of influential people, and he wonders if his unconventional method of flirting can help him meet the woman of his dreams.
Do check out more related articles here:
Gabby Prescod
This summer, outgoing fashion consultant Gabby Prescod hopes to make new acquaintances who share her interests. Her family is essential to her, and after her ex-boyfriend cheated on her a few years ago, she significantly relied on them. Gabby is now free and prepared to meet people. Will she be able to finally let her defenses down by finding a companion with a suitable astrological sign?
Watch Summer House on Peacock and the Bravo app.
If you want to know more about what was said in the last sentence, you should stay connected to Leedaily.com. This is because you'll be able to find more information there.