Days after Miss USA R'Bonney Gabriel became the first Filipina American to win the title, the Miss Universe Organization has refuted claims that this year's contest was rigged. On Tuesday, the organization released a statement to The Independent after viewers on Twitter alleged that Miss USA was given an advantage over the other competitors and that Gabriel's victory was a "fraud."
According to the statement, fans believed the competition was rigged because it is run by the JKN Global Group, which was created by transgender entrepreneur Anne Jakkapong Jakrajutatip and also ran the Miss USA pageant.
"The allegations re: rigging of Miss Universe is false," Amy Emmerich, the CEO of Miss Universe Organization, said. "People saying that it's 'suspect' that JKN Global Group owns both Miss Universe and Miss USA aren't familiar with the history of the organizations. ​​One of the top 4 accounting firms in the United States handled the results and verified the process."
Emmerich further stated that claims that Gabriel's Miss USA victory was fixed, which were first made in October, were not discovered. "With regards to the old Miss USA allegations, an independent third-party law firm was hired to look into them," she said. "Their results showed that the rigging allegations were unfounded. R'Bonney has been a strong and dedicated contestant."
She concluded her statement by congratulating Gabriel on her new title, adding: "She is the rightful Miss Universe. I look forward to this much attention being focused on her non-profit work as well." Amanda Dudmel, Miss Venezuela's first runner-up, came in second place to the winner of the Miss USA competition on Saturday. Andrena Martnez, Miss Dominican Republic, came in second place.
You can check out Our Previous Article-
The Miss Universe Organization reiterated its denial of rigging charges in a statement to Today, saying they will focus on issues of greater importance instead.
"The false rigging allegations are absurd and distract from the incredible milestones our organization and the delegates experienced this weekend," the company added. "Instead of focusing on unfounded statements, we will continue to shine a light on global women's empowerment, inclusiveness, diversity, and transformational leadership."
The organization also acknowledged some of the other wins that came out of Saturday's competition, including how it was "the first time a trans woman addressed fans as the owner of Miss Universe" and "the first time a Filipina American took the crown." After winning this year's Miss USA pageant, Gabriel dispelled claims that it was "fixed" back in October.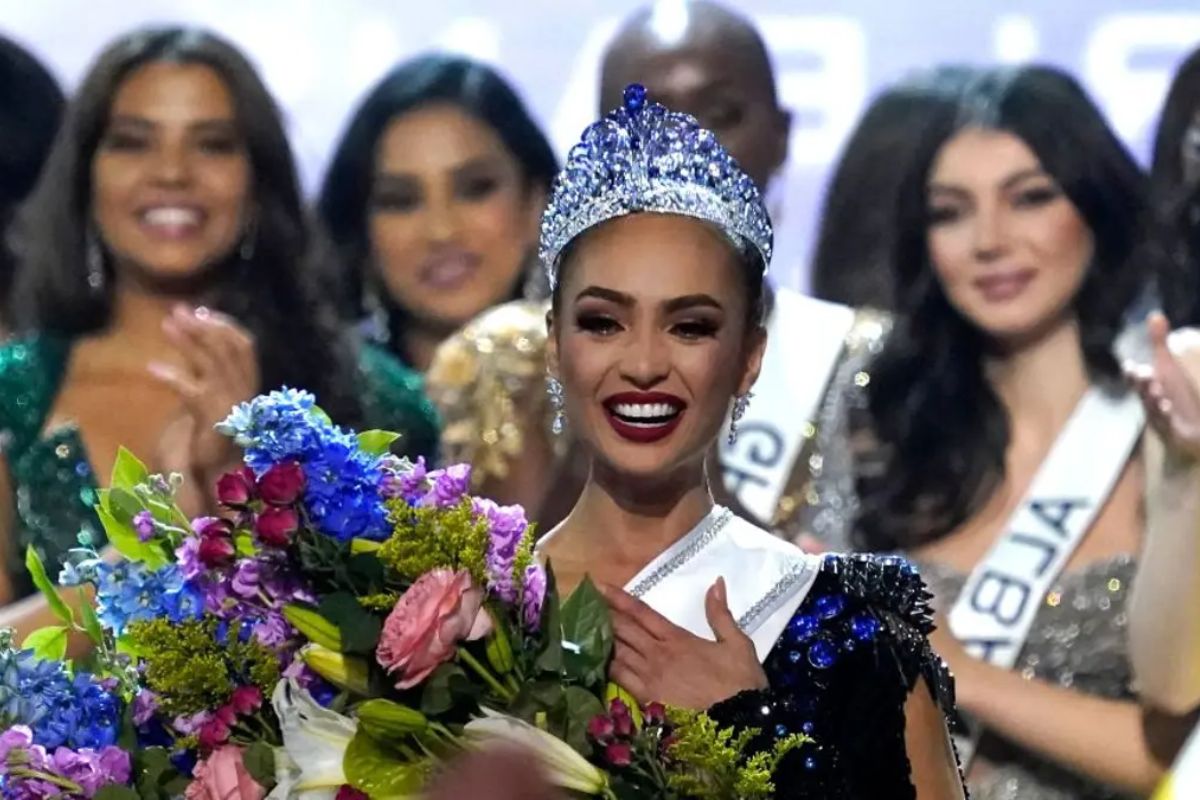 The remarks were partly in response to a viral TikTok video shared by Miss Montana Heather Lee O'Keefe, who claimed that she and her fellow contestants felt like there was "favoritism towards Miss Texas USA" and they "had the receipts to prove it."
"I want to start by saying it was not rigged," Gabriel said during an interview on E! News The Rundown. "I would never enter any pageant or any competition that I know I would win. I have a lot of integrity."
She also addressed the importance of discussing these rumors, explaining: "As Miss USA, I don't want girls to think that this is how pageantry works. This is to celebrate women. We work very hard, and I respect all the women who showed up on that stage."
"The Filipino blood is so strong."

Newly-crowned Miss Universe R'Bonney Gabriel, who is a Fil-Am that represented USA in the competition, thanks Filipinos for their support in her journey and says she is proud of her roots. #MissUniverse2022

READ: https://t.co/88xEE0GZQK pic.twitter.com/UjGeCdnBHM

— ABS-CBN News (@ABSCBNNews) January 15, 2023
On Instagram, Gabriel celebrated her victory on Saturday and thanked her fellow competitors. "My heart is over the moon," she wrote in the caption of her post, which included a photo of her in her sash and crown. "These past 15 days have changed my life. I carry this new title with the strength of all the incredible women I have come across this month. It is an honor to be here, and my mission is to make the universe proud."
Final Lines
The Miss Universe Organization called accusations that it rigged this year's pageant in favor of the winner "absurd" after crowning its first Filipina American champion over the weekend.
The organization stated on Jan. It is strongly recommended that you maintain a steady connection to Leedaily.com if you are interested in learning more about the information provided in the preceding sentence. This is because you will have more information available there.